About YKTPC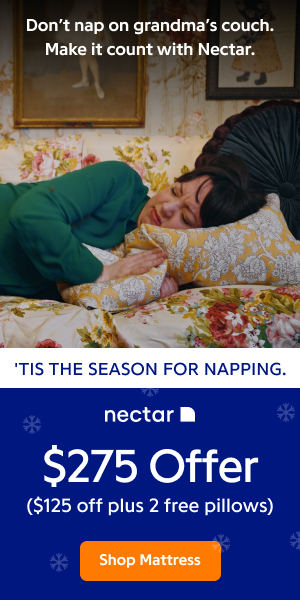 Welcomed to YKTPC.com - Your specialist in motivation talks, motivation training, corporate training and personal development.
YKTPC.com started in 2006.
It has the following vision, mission, strategies and values to untap the hidden potential in every individual:
VISION :
A motivating and inspiring ICON who develops responsible individuals and productive human capital for the workforce.
MISSION :
To inspire and motivate 1,000,000 students in schools/colleges/universities and employees in organisations by year 2020.
STRATEGIES :
To design, develop, deliver and disseminate information or messages relating to motivation and life-long learning through "Make or Break" and "Break Away" programmes.
VALUES :
Purpose Inspiring Motivated Persistence Integrity kNowledge (PIMPIN).
YKTPC is mainly energised by a motivational speaker, Ricky Wong Yoon Kiong, who is a highly motivated and inspired visually challenged individual with various academic and professional qualifications accompanied by 15 years of experience in the corporate sector.
If you're looking for Keynote Speaker, Motivational Speaker, Motivation Programme Trainer, or Employee Motivation Facilitator to hold a truly inspiring session, You've come to the right place! Our vision is your dreams come true!
Click here to read more about Ricky Wong!
Live To Win - Wong has written his 1st book - Live To Win with the purpose of motivating and inspiring as many people as he can. Today, thousands of his hard copy book "Live To Win" were sold. His book is read in many countries in the world - Singapore, Brunei, Indonesia, Hong Kong, China, Phillipines, Australia, America and England.




Ebook Sale! - Now, for a limited time only, Wong is holding a sale for his book "Live To Win" in the format of soft copy ebook which may be downloaded instantly even at 2:00 A.M., 24/7/365 after payment being successfully processed and accepted.

For more details about Wong's ebook sale, kindly click here to continue...



Wait! Sign Up For Your Free Ecourse Here...

A fully motivated individual, or leader with a clear personal and corporate vision/mission is an important asset to the organisation. These individuals and leaders are more likely to be more productive, thus producing better results.

Therefore, building a high performing team in organisations to achieve their corporate objectives and goals will be determined by these fully motivated individuals and leaders.

Sign up here for a seven-day course on the secrets of building and maintaining a high performing Team Through developing fully motivated individuals and leaders worth $97 absolutely *FREE OF CHARGE by filling out this form below and yor information will be kept confidential with us and never be shared or sold:


Click Here To Book Your Coach Package - Tour Package + 2 Way Coach Transfer!
Click Here To Book Your Attraction Ticket - Theme Park Tickets!
Click Here To Book Your Hotel - Hotel Room Reservation!
Articles from YKTPC.com
The Time to Act

Engaging in genuine discipline requires that you develop the ability to take action. You don't need to be hasty if it isn't required, but you don't want to lose much time either.
It Is Up To You

One of the first things successful people realize is the old adage, "if it is to be, it is up to me." That is, for you, the fact that your success and your course is up to you.
A Dollar and Some Ambition

(Excerpted from "Building Your Network Marketing Business" CD)Capital in your business isn't what matters. It isn't the money that buys you a future; it's your skills that buy you a future.
Are You Lacking Self-Discipline? - Part 1

A man does not live until he begins to discipline himself; he merely exists. Like an animal he gratifies his desires and pursues his inclinations just where they may lead him.
Are You a Right-Fighter?

Are You a "Right-Fighter"?Do you find yourself struggling to "win" arguments? Do people ask you why you always have to be right? Does conflict you engage in typically end with you having the last word, but no one feels good about the argument? Do arguments you engage in usually escalate to shouting and anger? If you have said yes to any of these questions, you are likely a right-fighter!What is a "Right-Fighter"A right-fighter is someone who struggles to win arguments, even if they doubt their own view. A right-fighter is someone who gets overly emotional or angry when people do not agree with them and their opinions or beliefs.
Top 4 Reasons Women Ride The "Emotional Roller-Coaster"

1. Women have learned and are in the habit of being driven by the approval of others.
Wherever you Go - There you Are

Wherever you go, there you are. This is the title of a fantastic book by Jon Kabat Zinn.
Christian Gladiators? Athletics as a Metaphor for the Christian Lifestyle

When Paul first arrived in Corinth in the middle of his second missionary journey, Acts 18:2-3 reports that he joined Aquila and Priscilla in the occupation of making tents. This fits in well with what Paul himself wrote at about that same time.
How to Change Your Negative Reality

It is often taken for granted that the reality tomorrow will be the same as today.But the fact is it changes constantly, imperceptibly without even our realizing that the reality has changed.
Why Holding A Vision Magnetizes Great Achievement

The only reason some people enjoy success while others fail is because those who succeed persist in holding the vision of what they want.They succeed, in the first place, by creating a vision.
7 Key Steps to Unshakable Confidence

Do you remember that day? Perhaps it was your first job interview. Perhaps you were speaking to a group for the first time.
Extreme Makeover - Compliments of Me

There is a fascination these days with reality shows that completely make over people, rooms, homes, businesses and now towns, in a short amount of time. I have to admit, I love them too.
Happy New Year

H appiness depends upon your outlook on life.A ttitude is just as important as ability.
What Would You Change?

When talking with people about their life, or their job, or their current situation I always ask: "What one thing would you change about your life?"People always have an answer for what would make their life better.Before you read further, think about what one thing you could change in your life.
Everything Going Against You

"When everything seems to be going against you, remember that the airplane takes off against the wind, not with it." Henry FordWhen everything is going along smoothly, you feel like nothing can stop you.
More Articles from YKTPC.com:
1 | 2 | 3 | 4 | 5 | 6 | 7 | 8 | 9 | 10 | 11 | 12 | 13 | 14 | 15 | 16 | 17 | 18 | 19 | 20 | 21 | 22 | 23 | 24 | 25 | 26 | 27 | 28 | 29 | 30 | 31 | 32 | 33 | 34 | 35 | 36 | 37 | 38 | 39 | 40 | 41 | 42 | 43 | 44 | 45 | 46 | 47 | 48



---
MORE RESOURCES: