About YKTPC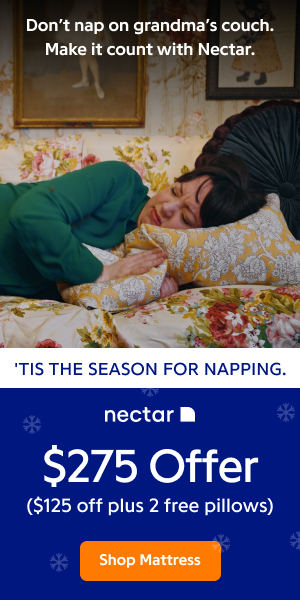 Welcomed to YKTPC.com - Your specialist in motivation talks, motivation training, corporate training and personal development.
YKTPC.com started in 2006.
It has the following vision, mission, strategies and values to untap the hidden potential in every individual:
VISION :
A motivating and inspiring ICON who develops responsible individuals and productive human capital for the workforce.
MISSION :
To inspire and motivate 1,000,000 students in schools/colleges/universities and employees in organisations by year 2020.
STRATEGIES :
To design, develop, deliver and disseminate information or messages relating to motivation and life-long learning through "Make or Break" and "Break Away" programmes.
VALUES :
Purpose Inspiring Motivated Persistence Integrity kNowledge (PIMPIN).
YKTPC is mainly energised by a motivational speaker, Ricky Wong Yoon Kiong, who is a highly motivated and inspired visually challenged individual with various academic and professional qualifications accompanied by 15 years of experience in the corporate sector.
If you're looking for Keynote Speaker, Motivational Speaker, Motivation Programme Trainer, or Employee Motivation Facilitator to hold a truly inspiring session, You've come to the right place! Our vision is your dreams come true!
Click here to read more about Ricky Wong!
Live To Win - Wong has written his 1st book - Live To Win with the purpose of motivating and inspiring as many people as he can. Today, thousands of his hard copy book "Live To Win" were sold. His book is read in many countries in the world - Singapore, Brunei, Indonesia, Hong Kong, China, Phillipines, Australia, America and England.




Ebook Sale! - Now, for a limited time only, Wong is holding a sale for his book "Live To Win" in the format of soft copy ebook which may be downloaded instantly even at 2:00 A.M., 24/7/365 after payment being successfully processed and accepted.

For more details about Wong's ebook sale, kindly click here to continue...



Wait! Sign Up For Your Free Ecourse Here...

A fully motivated individual, or leader with a clear personal and corporate vision/mission is an important asset to the organisation. These individuals and leaders are more likely to be more productive, thus producing better results.

Therefore, building a high performing team in organisations to achieve their corporate objectives and goals will be determined by these fully motivated individuals and leaders.

Sign up here for a seven-day course on the secrets of building and maintaining a high performing Team Through developing fully motivated individuals and leaders worth $97 absolutely *FREE OF CHARGE by filling out this form below and yor information will be kept confidential with us and never be shared or sold:


Click Here To Book Your Coach Package - Tour Package + 2 Way Coach Transfer!
Click Here To Book Your Attraction Ticket - Theme Park Tickets!
Click Here To Book Your Hotel - Hotel Room Reservation!
Articles from YKTPC.com
Motivation: The Power of Action, Part 2

The Three D's of Action are Decide, Do and Distinguish. Let's look at each of these in detail.
Motivation: The Power of Vision

Here's an interesting story from the world of race car driving. One of the most important things that beginning race car drivers learn is what to do when they lose control of the car and go into a spin.
Hanging On In There - How To Carry On When Your Motivation Is Flagging

"I will persist until I succeed. Always will I take another step.
Motivation: The Power of Opportunity

I think each one of us has had the experience of coming up with a great idea for a product or a way to do something, only to see someone else do it and make a ton of money.Here's mine - A few years back I went through advanced training in hypnosis.
Motivation: The Power of Celebration

CherishEnthusiasmLive with passionExcitementBeliefRejoiceAttitude and ActionTimeImaginationOpportunityNowCherish - your life, your loved ones, your work. My dictionary defines cherish as "to hold dear to you.
Motivation - The Power of Drive

My experience tells me there are three stages people go through on their way to having the drive necessary to meet their goals:I want to want toI want toI will no matter whatIt's only when you reach the stage of I will no matter what that you access the power of drive in your life.Having said that, I've taken the word DRIVE and created an acronym that provides us with some direction.
Motivation: 3 Keys to Lasting Change

David Bowie once sang, "Ch-ch-changes, tryin' to face the strain."There are times in life when trying to change can be a strain.
17 More Things Ive Noticed Along the Way So Far

Three areas of life in which we get very little training, yet we all seem to have a strong opinion on: marriage, parenting and money.When all is said and done, it really is much simpler to succeed than to fail.
Change 101: How to Handle the Changes that Come Your Way

One of the few things that are constant in this world is change. At the same time, many people just don't like change.
Change 101: How to Get the Changes You Desire

Here's a bold statement:Change can be simple and easy.It really does not have to be so hard, although sometimes we make it much harder than it needs to be.
Time Management - Finding Some Personal Time

Personal time or relax time is often why people want to learn how they can squeeze an hour or so out of their busy day. Often though, personal time becomes television time.
Motivation: How to Get Unstuck

Have you ever felt stuck?You know the feeling - you're not happy with a situation, you know it could be better, you've even tried to make it better. But all of your best efforts still end with the "same old-same old" feeling - STUCK!Well, you are not alone, it's a very big club.
How Great is the Strength of Your Belief?

Be careful what you believe because that is what you will experience. Your belief system is a mechanism which is uniquely yours.
What Makes You Special?

Many people are too busy today trying to fit themselves into the image of other people. This ranges from physical appearance to dressing mannerism right to extreme character imitations.
More Articles from YKTPC.com:
1 | 2 | 3 | 4 | 5 | 6 | 7 | 8 | 9 | 10 | 11 | 12 | 13 | 14 | 15 | 16 | 17 | 18 | 19 | 20 | 21 | 22 | 23 | 24 | 25 | 26 | 27 | 28 | 29 | 30 | 31 | 32 | 33 | 34 | 35 | 36 | 37 | 38 | 39 | 40 | 41 | 42 | 43 | 44 | 45 | 46 | 47 | 48



---
MORE RESOURCES: