About YKTPC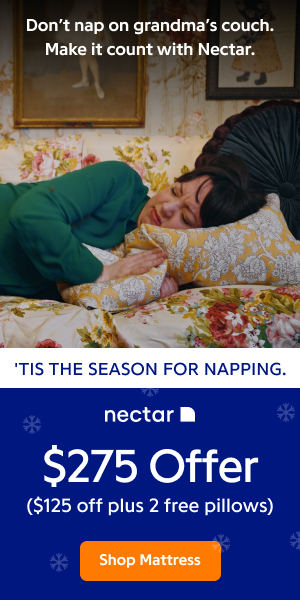 Welcomed to YKTPC.com - Your specialist in motivation talks, motivation training, corporate training and personal development.
YKTPC.com started in 2006.
It has the following vision, mission, strategies and values to untap the hidden potential in every individual:
VISION :
A motivating and inspiring ICON who develops responsible individuals and productive human capital for the workforce.
MISSION :
To inspire and motivate 1,000,000 students in schools/colleges/universities and employees in organisations by year 2020.
STRATEGIES :
To design, develop, deliver and disseminate information or messages relating to motivation and life-long learning through "Make or Break" and "Break Away" programmes.
VALUES :
Purpose Inspiring Motivated Persistence Integrity kNowledge (PIMPIN).
YKTPC is mainly energised by a motivational speaker, Ricky Wong Yoon Kiong, who is a highly motivated and inspired visually challenged individual with various academic and professional qualifications accompanied by 15 years of experience in the corporate sector.
If you're looking for Keynote Speaker, Motivational Speaker, Motivation Programme Trainer, or Employee Motivation Facilitator to hold a truly inspiring session, You've come to the right place! Our vision is your dreams come true!
Click here to read more about Ricky Wong!
Live To Win - Wong has written his 1st book - Live To Win with the purpose of motivating and inspiring as many people as he can. Today, thousands of his hard copy book "Live To Win" were sold. His book is read in many countries in the world - Singapore, Brunei, Indonesia, Hong Kong, China, Phillipines, Australia, America and England.




Ebook Sale! - Now, for a limited time only, Wong is holding a sale for his book "Live To Win" in the format of soft copy ebook which may be downloaded instantly even at 2:00 A.M., 24/7/365 after payment being successfully processed and accepted.

For more details about Wong's ebook sale, kindly click here to continue...



Wait! Sign Up For Your Free Ecourse Here...

A fully motivated individual, or leader with a clear personal and corporate vision/mission is an important asset to the organisation. These individuals and leaders are more likely to be more productive, thus producing better results.

Therefore, building a high performing team in organisations to achieve their corporate objectives and goals will be determined by these fully motivated individuals and leaders.

Sign up here for a seven-day course on the secrets of building and maintaining a high performing Team Through developing fully motivated individuals and leaders worth $97 absolutely *FREE OF CHARGE by filling out this form below and yor information will be kept confidential with us and never be shared or sold:


Click Here To Book Your Coach Package - Tour Package + 2 Way Coach Transfer!
Click Here To Book Your Attraction Ticket - Theme Park Tickets!
Click Here To Book Your Hotel - Hotel Room Reservation!
Articles from YKTPC.com
The Road Less Traveled

Can someone please tell me why it is that men who have nothing substantial to offer continually approach me? Do you have anything of benefit to bring to MY table? Do I wear a sign on my forehead that reads: WANTED. UNEMPLOYED MAN WITH NO MOTIVATION, NO GOALS OR ASPIRATIONS.
Motivation: Small Changes, Big Results

When I was 8 years old, my parents let me go to the toy store with my buddy Mike and his Mom.My dad gave me a whole dollar to spend.
Nothing More Than Feelings

"How are you Inventing Your Life Today?" - the lead story from my last issue of Power & Presence - drew comments from several readers. Most of the comments went something like: "I wish I could have the degree of control over my life that you apparently do.
Are You Still Stuck on Still?

Are you still "stuck on still?" If so, don't let fear, doubt or disappointment rob you of your future, or keep you from your desires. Instead, see yourself as the person that you want to become.
DAMAGED

On the J-O-B. That's where I met him.
Motivation: 5 Powerful Emotions You Can Use

Experiencing strong emotions is not uncommon. What is uncommon is applying these emotions to motivate you to change and grow.
The Conversation of Recovery - Part One

Transformational Counseling is all about assisting another human being to live a life that they love and to live it powerfully. Transformational Counseling is about creating a space for others to learn how to transform their lives, to live a life differently from how it was in the past, to truly create what they desire.
The Conversation of Recovery - Part Two

The listening for the Conversation of possibilities will be even more unfamiliar than the one about the self-limiting belief. Even though possibilities will be caused for the individual and a sense of hope and inspiration created, there will be a tendency at some point for the person to not belief that their life can be truly transformed merely by creating possibilities.
If You Dont Ask You Are Rejected, 7 Steps to Overcome that Fear of Rejection

If You Don't ask then You are Already Rejected. Many Home Based Business People are afraid of Asking Because of fear of rejection.
Finding Your Authentic Path

"Deep in their roots, all flowers keep the light." ~ Theodore RoethkeThe last of the lazy, hazy days of summer are upon us.
My Backyard Recipe for Creating an Abundant Life

There's a party going on in my backyard. Just beyond the goldfish pond you can hear the low hum coming from the bee ensemble.
4 Simple Ways To Get Over Your Need For Acceptance... And Get On With Your Life

Imagine what your life would be like if you could just be yourself, without thinking twice about what other people think of you! Here are four quick tips that will help you get over your need for acceptance. Make these four things a part of your daily routine and you'll find that people will judge you less and accept you more!1.
Ignite The Fire In Your Belly - How To Move From Being A Procrastinator To An Activator!

Are you sick and tired of not getting ahead and just can't get yourself out of a rut? Well, there are certain requirements (accountability, responsibility, commitment to yourself, forgiveness, positive think and speak, synchronicity within and outside) to help facilitate a real change.So, you're thinking - "Oh, these requirements are great.
4 Barriers to Overcome For Growth

As we begin a new year, it's natural to reflect a bit on what we really want out of the next 12 months. Have you made some resolutions? Have you decided to get in shape? Go for a promotion? Quit smoking? Get your finances in order? Spend more time with your family? All of the above? Whatever your resolutions are, they all boil down to one thing- you want GROWTH! Congratulations! You've taken the first step towards seeing positive results.
The Default Setting

In the coaching relationships I have with our clients, the major problem I see is that individuals end up in the same place - over and over and over again. They mean to save money and build wealth, only to end up (again) with "too much month at the end of the money.
More Articles from YKTPC.com:
1 | 2 | 3 | 4 | 5 | 6 | 7 | 8 | 9 | 10 | 11 | 12 | 13 | 14 | 15 | 16 | 17 | 18 | 19 | 20 | 21 | 22 | 23 | 24 | 25 | 26 | 27 | 28 | 29 | 30 | 31 | 32 | 33 | 34 | 35 | 36 | 37 | 38 | 39 | 40 | 41 | 42 | 43 | 44 | 45 | 46 | 47 | 48



---
MORE RESOURCES: