About YKTPC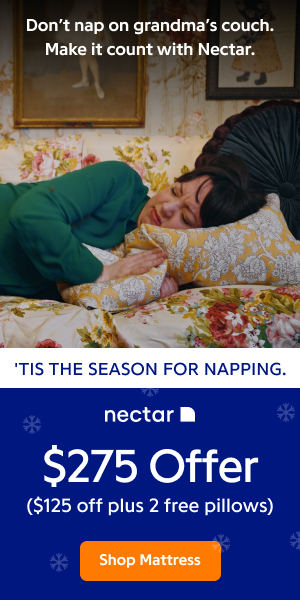 Welcomed to YKTPC.com - Your specialist in motivation talks, motivation training, corporate training and personal development.
YKTPC.com started in 2006.
It has the following vision, mission, strategies and values to untap the hidden potential in every individual:
VISION :
A motivating and inspiring ICON who develops responsible individuals and productive human capital for the workforce.
MISSION :
To inspire and motivate 1,000,000 students in schools/colleges/universities and employees in organisations by year 2020.
STRATEGIES :
To design, develop, deliver and disseminate information or messages relating to motivation and life-long learning through "Make or Break" and "Break Away" programmes.
VALUES :
Purpose Inspiring Motivated Persistence Integrity kNowledge (PIMPIN).
YKTPC is mainly energised by a motivational speaker, Ricky Wong Yoon Kiong, who is a highly motivated and inspired visually challenged individual with various academic and professional qualifications accompanied by 15 years of experience in the corporate sector.
If you're looking for Keynote Speaker, Motivational Speaker, Motivation Programme Trainer, or Employee Motivation Facilitator to hold a truly inspiring session, You've come to the right place! Our vision is your dreams come true!
Click here to read more about Ricky Wong!
Live To Win - Wong has written his 1st book - Live To Win with the purpose of motivating and inspiring as many people as he can. Today, thousands of his hard copy book "Live To Win" were sold. His book is read in many countries in the world - Singapore, Brunei, Indonesia, Hong Kong, China, Phillipines, Australia, America and England.




Ebook Sale! - Now, for a limited time only, Wong is holding a sale for his book "Live To Win" in the format of soft copy ebook which may be downloaded instantly even at 2:00 A.M., 24/7/365 after payment being successfully processed and accepted.

For more details about Wong's ebook sale, kindly click here to continue...



Wait! Sign Up For Your Free Ecourse Here...

A fully motivated individual, or leader with a clear personal and corporate vision/mission is an important asset to the organisation. These individuals and leaders are more likely to be more productive, thus producing better results.

Therefore, building a high performing team in organisations to achieve their corporate objectives and goals will be determined by these fully motivated individuals and leaders.

Sign up here for a seven-day course on the secrets of building and maintaining a high performing Team Through developing fully motivated individuals and leaders worth $97 absolutely *FREE OF CHARGE by filling out this form below and yor information will be kept confidential with us and never be shared or sold:


Click Here To Book Your Coach Package - Tour Package + 2 Way Coach Transfer!
Click Here To Book Your Attraction Ticket - Theme Park Tickets!
Click Here To Book Your Hotel - Hotel Room Reservation!
Articles from YKTPC.com
Procrastinator No More!

Procrastination is when ever we postpone a task or duty intentionally without a valuable explanation. It is a natural tendency in people.
The Time To Start Working On Your Dream is Now - Not Later

Most of us are hesitant to start anything because we are afraid we might make a mistake or fail. Go ahead make mistakes! Don't wait for more experience or to be good enough to start.
Why Idle Hands Create Stagnation in Our Lives

You've probably heard the phrase, "Idle hands are the devil's tools" -- meaning if you don't have something to keep you busy, you're likely to get into trouble. That can be argued of course, since the intent to cause trouble probably has to be present also.
How Do I Stop Procrastinating?

Often times we procrastinate because it just seems like so much WORK to get what we want! We just don't feel like the rewards justify everything that needs to be done to obtain those goals.Other times we procrastinate because we feel like we can't have what we really want so we settle for something less than we truly deserve.
Clear Thinking - Ten Ways

Does your mind sometimes feel like a television station you can't quite tune in? You know there's an interesting program on - or several, but everything is mixed with static. What if you could "tune in" at will, have clear thinking whenever you want it? Try some of the following.
Are You Suffering from the Autopilot Dilemma?

An epidemic is occurring all around you, and there is a good chance it has already found its way into your life. It begins slowly at first, nearly imperceptible.
You are the Master of Your Destiny

Every thought of a human being is transformed as picture in everybody's mind.The picture transformed into your mind will be depending upon your thought.
The Secret to this Famous Singers Success

It seems the longer think we have, the longer we put off living the life we see in our heads.You know what I'm talking about.
Get Started! Do Something!

This is about getting started. Taking that first step.
Beyond Procrastination - 8 Questions To Ask Yourself

Why am I constantly putting things off? Why don't I do the things I'm "supposed" to do, but don't really want to? Why do I always seem to be forcing myself to do things? Whether it's chores at home, work for school, or projects at work, how do I get beyond procrastination? Most often, something is operating "underneath" the procrastination. Asking yourself these nine questions and spending some conscious time reflecting on your responses can help you uncover why you are resisting doing what needs to be done and support you to move beyond procrastination.
Success Through The Power Of Daily Action

Daily actions to achieve your goals means daily progress and daily excitement as you start to feel your dreams are actually coming true.As you take action daily, you cannot fail to realize that you are moving steadily towards your goal and this can only fill you with growing enthusiasm and the belief that, at long last, you will achieve your goal whatever it is.
Motivating Yourself To Take Action Daily

Daily action towards a goal is the fastest way to achieve your goal. As you take daily action you see the results of that action fairly quickly if not immediately.
Nothing To Lose

I stormed out of the office and headed for the patio area in front of my office building. It was October 2003, and everybody knew what happened.
Discover the Hidden Power of Self Motivation

Many studies have been done to research the effects of motivationand mental health. As the implications of helping those withnegative self-esteem, depression and anxiety are immense this iscertainly an area of research that deserves a great deal ofattention.
Discover How to Stay Motivated and Be Successful

If you surveyed 50 people asking each their definition ofsuccess, chances are you would receive fifty different answers. Even so, there are certain steps everyone must follow in order tobe successful.
More Articles from YKTPC.com:
1 | 2 | 3 | 4 | 5 | 6 | 7 | 8 | 9 | 10 | 11 | 12 | 13 | 14 | 15 | 16 | 17 | 18 | 19 | 20 | 21 | 22 | 23 | 24 | 25 | 26 | 27 | 28 | 29 | 30 | 31 | 32 | 33 | 34 | 35 | 36 | 37 | 38 | 39 | 40 | 41 | 42 | 43 | 44 | 45 | 46 | 47 | 48



---
MORE RESOURCES:
RELATED ARTICLES
---
Our Future
I'm back from Hawaii; it was ten days of physical and emotional mastery.We went from learning from twenty of the planets best speakers in their field, to being pushed physically with a fifty foot pole climb, and then,flying fifteen feet like a free bald eagle to a hanging trapeze.
---
Greed and Selfishness: Knowing The Difference And Loving Yourself!
I hear many people discuss how selfishness leads to greed, or that being greedy is part of being selfish. I simply have to say that "greed" and "selfishness" are not the same things.
---
Do We Have Free Will?
It is being suggested here that we have only one real choice in life:To let go of fear and resistance and be taken by the flow of life, or, to fight, screaming all the way, as the flow of life takes us anyway.Life is.
---
People Who Get What They Want: What Are They Thinking?
Imagine being able to choose any outcome and automaticallyfeel motivated to make it happen.No matter what's standing in your way, you'd be so driven that you would blow right past it.
---
Curing the Blues - 14 Feel-Good Ways to Get Out of the Dumps
Everyone goes through that "in the blues" feeling once in awhile. The best cure is to be around people that you care about; family, friends; and keeping yourself busy enough to change your mind.
---
Realistic Dreams
The wish to have or be something, especially one that seems difficult to achieve is an innate desire in every one of us. The quest of all mankind, whether it is admitted or not, is for a life of significance.
---
What's in Your Blind Spot?
We frantically search for our "lost" keys that are lying in plain sight on the kitchen counter. We don't we see the keys.
---
Making Things Happen
We are all given the tools, but it is up to us what we decide to build and how magnificent it will be.Steven FerrelGoals are fantastic to have, but many times challenges surface that make it difficult for a goal to mature.
---
Stop Squeaking! Align Yourself for Business Success!
Even for a remarkable business owner like you, from time to time, you may still loose motivation in continuing the expansion of a service or product line. At time, you may seem to have a hard time figuring out why this once fantastic business that got you so excited every morning is making you feel like a heavy weight now.
---
Getting Started is the Toughest Part of the Job
One of the most challenging things about starting on a new project, goal or task usually isn't the planning, the thinking about it and the mapping it out. It is the doing! Actually taking the first step is often the most difficult part of any new endeavor.
---
Why You Dont Ned Motivation
As a life coach, I often hear people say they lack motivation - in fact, the "motivation discussion" is almost a ritual with my new clients. You really want something, in fact you almost need it, but you just don't have the drive to get to it.
---
Self Determination - Making the Most Out of You
Breaking the mold of being a child is difficult. The mere addition of years does not make that happen.
---
Motivation From A Great Western - We All Have It Coming
Most self-help gurus warn us against watching too much TV. Spending time with your much maligned TV set does have advantages, however.
---
The Best Day Of My Life
Today, when I awoke, I suddenly realized that this is the best day of my life, ever!There were times when I wondered if I would make it to today; but I did! And because I did, I'm going to celebrate! Today, I'm going to celebrate what an unbelievable life I have had so far: the accomplishments, the many blessings, and, yes, even the hardships because they have served to make me stronger.I will go through this day with my head held high and a happy heart.
---
8 Super Ways To Avoid Procrastination
We are all guilty of delaying what needs to be done at sometime or another; so learning ways of how to avoid procrastination is beneficial to everyone.Although learning how to avoid procrastination is simple, applying the principles is harder as those who do procrastinate, will put off even attempting to avoid procrastination itself.
---
What Motivates the Motivator?
Someone wrote me an email a couple of weeks ago and said, "I would love to know what motivates YOU!" So I took them up on it and I want to spend some time telling you how I stay motivated.It is a valid question, this one of what motivates me.
---
Employee Motivation - The 8 Basics
Building a team of motivated people in your business is vital to get the very best results, but so many managers focus on the 'ra-ra-ra', rather than the important things - the things that make people feel comfortable in their working environment. Here are eight that you might want to have a think about:The WeatherIs it too hot, or too cold.
---
When Life Gives You Waves, Learn to S.U.R.F.
Would you like to learn a skill set and technique so powerful that you could learn to recycle every failure, disappointment, setback and discouraging situation into a steppingstone for your success? Would you like to go into every situation with confidence knowing you will have the skills to convert it into an experience with a positive benefit?Imagine skilled and highly trained fighters going into a difficult and scary situation. They don't go looking for it, but when it comes, they are ready and prepared.
---
Get Off Your Butt and Create Your Financial Future?Now!
Most people have no idea where their money goes. They earn it and they spend it.
---
At A Dead End? Look Deeply Into My Eyes!
The president of a large North Eastern company, doing business internationally, was visiting his California division. While he was there, he saw a very large photograph of, of all people, himself, hanging on the wall.
---