About YKTPC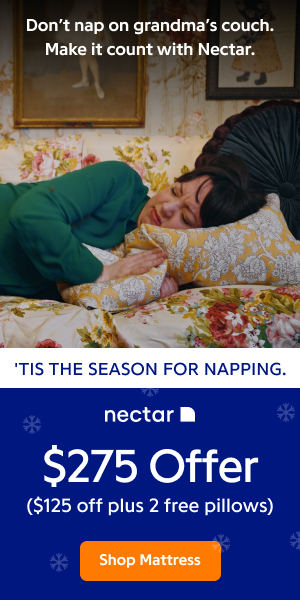 Welcomed to YKTPC.com - Your specialist in motivation talks, motivation training, corporate training and personal development.
YKTPC.com started in 2006.
It has the following vision, mission, strategies and values to untap the hidden potential in every individual:
VISION :
A motivating and inspiring ICON who develops responsible individuals and productive human capital for the workforce.
MISSION :
To inspire and motivate 1,000,000 students in schools/colleges/universities and employees in organisations by year 2020.
STRATEGIES :
To design, develop, deliver and disseminate information or messages relating to motivation and life-long learning through "Make or Break" and "Break Away" programmes.
VALUES :
Purpose Inspiring Motivated Persistence Integrity kNowledge (PIMPIN).
YKTPC is mainly energised by a motivational speaker, Ricky Wong Yoon Kiong, who is a highly motivated and inspired visually challenged individual with various academic and professional qualifications accompanied by 15 years of experience in the corporate sector.
If you're looking for Keynote Speaker, Motivational Speaker, Motivation Programme Trainer, or Employee Motivation Facilitator to hold a truly inspiring session, You've come to the right place! Our vision is your dreams come true!
Click here to read more about Ricky Wong!
Live To Win - Wong has written his 1st book - Live To Win with the purpose of motivating and inspiring as many people as he can. Today, thousands of his hard copy book "Live To Win" were sold. His book is read in many countries in the world - Singapore, Brunei, Indonesia, Hong Kong, China, Phillipines, Australia, America and England.




Ebook Sale! - Now, for a limited time only, Wong is holding a sale for his book "Live To Win" in the format of soft copy ebook which may be downloaded instantly even at 2:00 A.M., 24/7/365 after payment being successfully processed and accepted.

For more details about Wong's ebook sale, kindly click here to continue...



Wait! Sign Up For Your Free Ecourse Here...

A fully motivated individual, or leader with a clear personal and corporate vision/mission is an important asset to the organisation. These individuals and leaders are more likely to be more productive, thus producing better results.

Therefore, building a high performing team in organisations to achieve their corporate objectives and goals will be determined by these fully motivated individuals and leaders.

Sign up here for a seven-day course on the secrets of building and maintaining a high performing Team Through developing fully motivated individuals and leaders worth $97 absolutely *FREE OF CHARGE by filling out this form below and yor information will be kept confidential with us and never be shared or sold:


Click Here To Book Your Coach Package - Tour Package + 2 Way Coach Transfer!
Click Here To Book Your Attraction Ticket - Theme Park Tickets!
Click Here To Book Your Hotel - Hotel Room Reservation!
Articles from YKTPC.com
Seeing Through the Pain

We must all suffer one of two things: the pain of discipline or the pain of regret or disappointment.~ Jim RohnNothing lasts-not even pain.
No, Fear! The Success is Yours (1)

Fear is the minds great mortal sin.And isn't it just at times when you have to risk something, that you Fear? Think about it! You've had a great idea but you don't tell a soul because you're afraid.
Hello! It Is Opportunity Calling!

If I knock at your door hold your hand take you towards the road to fortune would you come? If I tell you that I can guide you and point to you where the wealth lies, would you go?In theory each one of us would answer why not! Of course!But in reality things seem to be different.It has been seen that even while on road to wealth people are resistant to walk.
Desire + Action = Outcome - Anxiety & Panic

This is my mathematical strategy I use to achieve everything I want in life. Allow me to explain?Now when I was suffering with anxiety and panic disorder I did spend some time just wishing and hoping it would disappear.
Is Fear Killing Your Dreams?

"You gain strength, courage and confidence by every experience in which you really stop to look fear in the face..
Death by Overwork: Motivationally Speaking Its a Zero

The Japanese have a word for death by overwork: Karoshi. A recent survey said 40 percent of all Japanese workers fear that they will actually work themselves to death.
Creative Procrastination

Do you ever postpone things, or just forget about them for a while, or tell yourself, "I'll get to that later?" Do you sometimes feel guilty about it? Well, it's true that procrastination can be a bad habit, but there are times when it can be useful.Procrastination When You Are UnsureSometimes procrastinating makes sense if you aren't sure you should be doing something.
Increase Your Energy!

It was only about 18 months ago that I could not even keep up with a 90-year old's energy levels. At my partner's family functions, I often sat with his grandmother who, by the end of the evening, was still lively and chirpy while I was barely able to keep my eyes open.
Anxiety & Panic - Make Your Information Work for You

Whether you suffer from anxiety and panic attacks or not, there is a lesson in here for everyone.Some year's back my husband and I got our selves into a bit of a pickle where money is concerned (probably something quite a few people can relate to).
Resistance Is Natural - but Not Helpful - in Times of Change

Here are five feelings we all experience in changing times. Check these out for yourself by thinking about times when you were experiencing significant life change, either personal or professional.
The Toughest Decision of All: Get Out or Get Going!

Many of us are influenced by the sports ethic: Never give up! When a basketball team is down by 20 with 30 seconds on the clock, the players never stop working. Spectators might be filing out, and the winning team might be deep into the bench, but the game goes on.
Want Real Change in Your Life? Take Action!

It's easy to begin a year with analysis: months, days and even years of "thinking." Many of us would like to believe that "reaching goals" begins with an armchair, a self-help book and a beer.
Daily Motivation: 7 Methods

Isn't a lack of daily motivation one of the biggest problems we face when trying to better ourselves? We often know what to do, or at least the first few steps. But we hesitate, something else catches our attention, or we just don't feel like doing what we need to do.
Optimistic Vs Pessimistic

Studies have shown that on average an optimist will have a longer, healthier and a more fulfilled life then a pessimist.In 1980 a study was carried out which monitored 122 men who had a heart attack.
Ask Your Question - Get what You Desire

"Questions get answers, advice, opinions, beliefs, impressions, stories, and more questions. Questions are about life, people, careers, achievements, facts, and faith.
More Articles from YKTPC.com:
1 | 2 | 3 | 4 | 5 | 6 | 7 | 8 | 9 | 10 | 11 | 12 | 13 | 14 | 15 | 16 | 17 | 18 | 19 | 20 | 21 | 22 | 23 | 24 | 25 | 26 | 27 | 28 | 29 | 30 | 31 | 32 | 33 | 34 | 35 | 36 | 37 | 38 | 39 | 40 | 41 | 42 | 43 | 44 | 45 | 46 | 47 | 48



---
MORE RESOURCES: