About YKTPC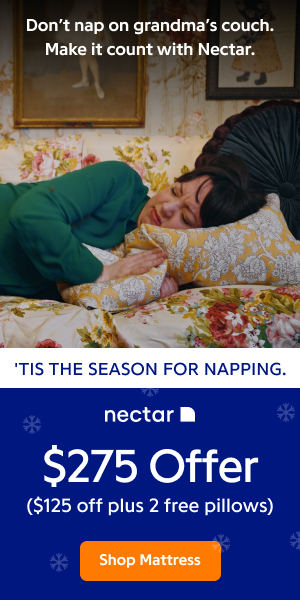 Welcomed to YKTPC.com - Your specialist in motivation talks, motivation training, corporate training and personal development.
YKTPC.com started in 2006.
It has the following vision, mission, strategies and values to untap the hidden potential in every individual:
VISION :
A motivating and inspiring ICON who develops responsible individuals and productive human capital for the workforce.
MISSION :
To inspire and motivate 1,000,000 students in schools/colleges/universities and employees in organisations by year 2020.
STRATEGIES :
To design, develop, deliver and disseminate information or messages relating to motivation and life-long learning through "Make or Break" and "Break Away" programmes.
VALUES :
Purpose Inspiring Motivated Persistence Integrity kNowledge (PIMPIN).
YKTPC is mainly energised by a motivational speaker, Ricky Wong Yoon Kiong, who is a highly motivated and inspired visually challenged individual with various academic and professional qualifications accompanied by 15 years of experience in the corporate sector.
If you're looking for Keynote Speaker, Motivational Speaker, Motivation Programme Trainer, or Employee Motivation Facilitator to hold a truly inspiring session, You've come to the right place! Our vision is your dreams come true!
Click here to read more about Ricky Wong!
Live To Win - Wong has written his 1st book - Live To Win with the purpose of motivating and inspiring as many people as he can. Today, thousands of his hard copy book "Live To Win" were sold. His book is read in many countries in the world - Singapore, Brunei, Indonesia, Hong Kong, China, Phillipines, Australia, America and England.




Ebook Sale! - Now, for a limited time only, Wong is holding a sale for his book "Live To Win" in the format of soft copy ebook which may be downloaded instantly even at 2:00 A.M., 24/7/365 after payment being successfully processed and accepted.

For more details about Wong's ebook sale, kindly click here to continue...



Wait! Sign Up For Your Free Ecourse Here...

A fully motivated individual, or leader with a clear personal and corporate vision/mission is an important asset to the organisation. These individuals and leaders are more likely to be more productive, thus producing better results.

Therefore, building a high performing team in organisations to achieve their corporate objectives and goals will be determined by these fully motivated individuals and leaders.

Sign up here for a seven-day course on the secrets of building and maintaining a high performing Team Through developing fully motivated individuals and leaders worth $97 absolutely *FREE OF CHARGE by filling out this form below and yor information will be kept confidential with us and never be shared or sold:


Click Here To Book Your Coach Package - Tour Package + 2 Way Coach Transfer!
Click Here To Book Your Attraction Ticket - Theme Park Tickets!
Click Here To Book Your Hotel - Hotel Room Reservation!
Articles from YKTPC.com
3 Great Ways to Beat Procrastination at Work

As more tasks become automated due to advances in technology there is a general expectation, whether it is realistic or not, that productivity should increase as well.Everyone seems to have more work than can possibly be done in a day and this pressure can result in feelings of being overwhelmed which in turn leads to procrastination at work which can actually decrease productivity if not properly managed.
7 Magical Ways To Stop Procrastination

There are a number of techniques to help you stop procrastination once and for all. If you can stop procrastination in your life just think about what you could accomplish and how much better you would feel.
How Self-Made Millionaires Overcome Procrastination

Do you want to know how the super successful overcome procrastination?One fascinating hallmark of all highly motivatedmillionaires is their strongly held conviction that theywill succeed. Whatever it takes and despite any challengesthat crop up.
9 Great Ways To Change Your Life By Changing Your Motivation Style

If you are not as productive as you'd like or tend to procrastinate, you can become motivated by changing your personal style. The trick lies in making the activities you put off more interesting, easier, and less unpleasant.
5 Great Ways To Overcome Procrastination At Home

If you procrastinate at home you may suffer some consequences from disgruntled family members who have to carry your share of the workload.A worst-case scenario is that your procrastination and lack of motivation may carry over to other members of your family, resulting in absolutely nothing being done.
Why To Dump Will Power And Get Motivated The Easy Way

For over 20 years I have been fascinated by the possibilities that exist for creating rapid and lasting personal change. And I learned some great tools for personal change.
10 Easy Ways To Stop Procrastinating

It is counterproductive to concentrate on so many tasksthat you cannot accomplish them and may cost you time andenergy with no results. Many people seem to spend a lot oftime and energy only to achieve very few results.
Mid-Year Success Check: Are You Halfway There?

In a couple weeks, we'll be heading into the second half of 2005. How are you doing on those New Year's resolutions?What were they?Think back for a minute at how committed you were to achieving them.
Procrastination: Make It Work FOR You!

Man, I love to procrastinate! And I'm pretty darn good at it, too. Would you believe I started writing this article almost six months ago? Yep.
Have A Crack!

For everyone the New Year is now in full swing. There is also a percentage of us that are wondering where the last few months went.
So What Is Your Real Motivation?

We are all guilty of wanting to change our circumstances, bettering ourselves and altering our life's plans, but unfortunately a lot of us fail to see the bigger picture. In fact many of us don't even realise that there may be a bigger picture.
12 Powerful Motivational Tools That Guarantee Success

No matter how many years you spend in a classroom or fromwhat social class or lifestyle, motivation is the commonfactor among those who are high achievers.Finding the tools to put meaning and purpose in your life,developing a vision, and becoming highly motivated can leadyou towards a successful and exciting life.
7 Tips For Unstoppable Motivation And Enduring Success

Procrastination is of no use to you in your quest to fulfill your dreams. Lose those old habits and replace them with habits that lead to self-motivation and control over your life.
How To Beat Procrastination At Work

Listen. If you don´t beat procrastination at work the long term consequences could be serious.
The Easy Way To Lasting Self Motivation

Will power alone will never work over the long term. It isthe hardest way possible to get yourself to do anything.
More Articles from YKTPC.com:
1 | 2 | 3 | 4 | 5 | 6 | 7 | 8 | 9 | 10 | 11 | 12 | 13 | 14 | 15 | 16 | 17 | 18 | 19 | 20 | 21 | 22 | 23 | 24 | 25 | 26 | 27 | 28 | 29 | 30 | 31 | 32 | 33 | 34 | 35 | 36 | 37 | 38 | 39 | 40 | 41 | 42 | 43 | 44 | 45 | 46 | 47 | 48



---
MORE RESOURCES: