About YKTPC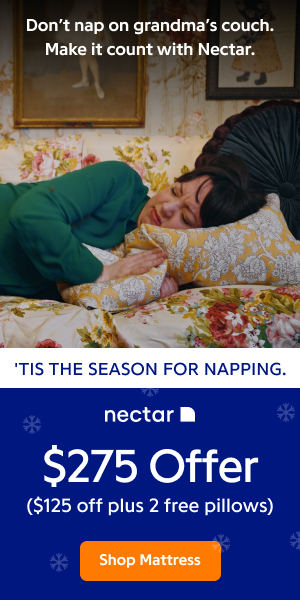 Welcomed to YKTPC.com - Your specialist in motivation talks, motivation training, corporate training and personal development.
YKTPC.com started in 2006.
It has the following vision, mission, strategies and values to untap the hidden potential in every individual:
VISION :
A motivating and inspiring ICON who develops responsible individuals and productive human capital for the workforce.
MISSION :
To inspire and motivate 1,000,000 students in schools/colleges/universities and employees in organisations by year 2020.
STRATEGIES :
To design, develop, deliver and disseminate information or messages relating to motivation and life-long learning through "Make or Break" and "Break Away" programmes.
VALUES :
Purpose Inspiring Motivated Persistence Integrity kNowledge (PIMPIN).
YKTPC is mainly energised by a motivational speaker, Ricky Wong Yoon Kiong, who is a highly motivated and inspired visually challenged individual with various academic and professional qualifications accompanied by 15 years of experience in the corporate sector.
If you're looking for Keynote Speaker, Motivational Speaker, Motivation Programme Trainer, or Employee Motivation Facilitator to hold a truly inspiring session, You've come to the right place! Our vision is your dreams come true!
Click here to read more about Ricky Wong!
Live To Win - Wong has written his 1st book - Live To Win with the purpose of motivating and inspiring as many people as he can. Today, thousands of his hard copy book "Live To Win" were sold. His book is read in many countries in the world - Singapore, Brunei, Indonesia, Hong Kong, China, Phillipines, Australia, America and England.




Ebook Sale! - Now, for a limited time only, Wong is holding a sale for his book "Live To Win" in the format of soft copy ebook which may be downloaded instantly even at 2:00 A.M., 24/7/365 after payment being successfully processed and accepted.

For more details about Wong's ebook sale, kindly click here to continue...



Wait! Sign Up For Your Free Ecourse Here...

A fully motivated individual, or leader with a clear personal and corporate vision/mission is an important asset to the organisation. These individuals and leaders are more likely to be more productive, thus producing better results.

Therefore, building a high performing team in organisations to achieve their corporate objectives and goals will be determined by these fully motivated individuals and leaders.

Sign up here for a seven-day course on the secrets of building and maintaining a high performing Team Through developing fully motivated individuals and leaders worth $97 absolutely *FREE OF CHARGE by filling out this form below and yor information will be kept confidential with us and never be shared or sold:


Click Here To Book Your Coach Package - Tour Package + 2 Way Coach Transfer!
Click Here To Book Your Attraction Ticket - Theme Park Tickets!
Click Here To Book Your Hotel - Hotel Room Reservation!
Articles from YKTPC.com
How To Deal With Denial

Denial is a coping mechanism commonly used when something happens that we really don't want to see. Doing this is actually quite natural.
Vanity Killed My Car

When I was a freshman in college, my first car was a 1973 Dodge Swinger. Stop laughing! When I first bought the car it was quite sad looking.
Understanding What Motivates People to Take Action

So I wanted to buy a car. It was a tough choice but I decided that my next new car would be a Volvo.
Achieving Your Dreams

Have you achieved your dreams? Dreams are an important part of our lives and should not be ignored. Our dreams inspire us to achieve unbelievable deeds, create stunning works of art, bring to life the impossible and give us hope and strength to look toward tomorrow with optimism and determination.
Our Future

I'm back from Hawaii; it was ten days of physical and emotional mastery.We went from learning from twenty of the planets best speakers in their field, to being pushed physically with a fifty foot pole climb, and then,flying fifteen feet like a free bald eagle to a hanging trapeze.
How to Get Up on a Down Day

One of the major obstacles to achieving goals is losing the motivation necessary to finish them. Many times the initial surge of energy is lost after the reality of hard work or set backs sets in.
Keep Motivated To Succeed Online!

Starting and managing a business takes motivation and talent. It also takes research and planning.
The Seven Keys to Motivation

Motivation. It's a complicated subject that is studied by many and understood by few.
Are You Travelling Along The Slippery Slope To Your Grave?

When it comes right down to it where ever you go is where you are, whatever you end up doing, that's what you are doing, whatever you are thinking right now, that's what's on your mind, what has happened to you, has already happened.The important part is how are you going to handle it?In other words "NOW WHAT".
Tony Robbins - 10 Lessons I Learned From Anthony Robbins

Tony Robbins has been an inspiration for millions. Love him and his philosophy or not, it is undeniable that he has had a positive impact on millions of people.
Making the Invisible Visible: The WOW Behind the HOW!

"We must be the change we wish to see in the world." -GandhiWhen was the last time that you truly marveled at something?Can you remember the exact time and place?One of the characteristics that I find very attractive in people is an ability to nurture a sense of "wonder" about life.
Is Work Still Necessary?

I have a confession to make - several confessions in fact.I have at times been stupid enough to believe that work is not necessary to make money or achieve success.
Walk In The Light

It was a mild October night, weeks after the horrific September 11 terrorists attacks on our nation. With a mix of anticipation and apprehension, my husband, children and I, entered the gates of the North Carolina state fair.
Letting Go Of Our Negativity

Everyone has something, whether it be a habit, or aspect of their personality, that they wish that they didn't have. For me, that something is fear.
Your Biggest Do it Yourself Project

When I meet people and tell them what I do, I often hear, "Oh, you are a motivational speaker," with some amount of assuredness in their voice. While I realize there are many speakers that people lump into this category (some who are my friends and mentors), I strongly disagree with that label.
More Articles from YKTPC.com:
1 | 2 | 3 | 4 | 5 | 6 | 7 | 8 | 9 | 10 | 11 | 12 | 13 | 14 | 15 | 16 | 17 | 18 | 19 | 20 | 21 | 22 | 23 | 24 | 25 | 26 | 27 | 28 | 29 | 30 | 31 | 32 | 33 | 34 | 35 | 36 | 37 | 38 | 39 | 40 | 41 | 42 | 43 | 44 | 45 | 46 | 47 | 48



---
MORE RESOURCES: