About YKTPC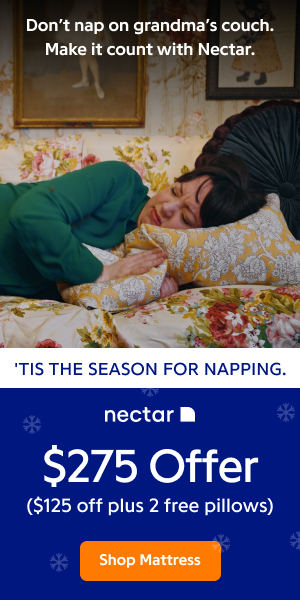 Welcomed to YKTPC.com - Your specialist in motivation talks, motivation training, corporate training and personal development.
YKTPC.com started in 2006.
It has the following vision, mission, strategies and values to untap the hidden potential in every individual:
VISION :
A motivating and inspiring ICON who develops responsible individuals and productive human capital for the workforce.
MISSION :
To inspire and motivate 1,000,000 students in schools/colleges/universities and employees in organisations by year 2020.
STRATEGIES :
To design, develop, deliver and disseminate information or messages relating to motivation and life-long learning through "Make or Break" and "Break Away" programmes.
VALUES :
Purpose Inspiring Motivated Persistence Integrity kNowledge (PIMPIN).
YKTPC is mainly energised by a motivational speaker, Ricky Wong Yoon Kiong, who is a highly motivated and inspired visually challenged individual with various academic and professional qualifications accompanied by 15 years of experience in the corporate sector.
If you're looking for Keynote Speaker, Motivational Speaker, Motivation Programme Trainer, or Employee Motivation Facilitator to hold a truly inspiring session, You've come to the right place! Our vision is your dreams come true!
Click here to read more about Ricky Wong!
Live To Win - Wong has written his 1st book - Live To Win with the purpose of motivating and inspiring as many people as he can. Today, thousands of his hard copy book "Live To Win" were sold. His book is read in many countries in the world - Singapore, Brunei, Indonesia, Hong Kong, China, Phillipines, Australia, America and England.




Ebook Sale! - Now, for a limited time only, Wong is holding a sale for his book "Live To Win" in the format of soft copy ebook which may be downloaded instantly even at 2:00 A.M., 24/7/365 after payment being successfully processed and accepted.

For more details about Wong's ebook sale, kindly click here to continue...



Wait! Sign Up For Your Free Ecourse Here...

A fully motivated individual, or leader with a clear personal and corporate vision/mission is an important asset to the organisation. These individuals and leaders are more likely to be more productive, thus producing better results.

Therefore, building a high performing team in organisations to achieve their corporate objectives and goals will be determined by these fully motivated individuals and leaders.

Sign up here for a seven-day course on the secrets of building and maintaining a high performing Team Through developing fully motivated individuals and leaders worth $97 absolutely *FREE OF CHARGE by filling out this form below and yor information will be kept confidential with us and never be shared or sold:


Click Here To Book Your Coach Package - Tour Package + 2 Way Coach Transfer!
Click Here To Book Your Attraction Ticket - Theme Park Tickets!
Click Here To Book Your Hotel - Hotel Room Reservation!
Articles from YKTPC.com
Awaken The Sleeping Attitude Within You!

I have made the statement numerous times that; "You are the most important living person." Take some time and think about yourself.
Define Your Own Future - Shatter The Crystal Ball!

When I decided to look into remote viewing, I had the impression that it had some bizarre metaphysical and psychic associations. But, in reality, remote viewing is a natural and 'taught' method of probing remote locations in the past, present, and future.
Ever Feel Like Your Elevator Is Stuck Between Floors?

What do you do when you make a big mistake? When you fail? When you suffer defeat? When everything just goes wrong? When serious misunderstandings develop with others? When it appears like there is no way out? When solutions to your problems just seem impossible?A Familiar Location; The Bottomless Pit!What do you do; do you do nothing and allow the circumstances to push you around? Do you blow your stack? Do you bite the hand that feeds you? Do you become fearful and run away? Do you get your knickers all in a twist? Do you ever feel like your elevator is just stuck between floors?Or, do you grab the bull by the horns and flatten him like a pancake? Do you turn bad circumstances into advantages just for the sheer joy of it? Do you look at every problem with faith and optimism knowing that positive results can and will be found?Time To Grind It Out!Well, I tell you this; if you are the kind of person that always looks for that kind of satisfaction, then you are busier than a one legged man in a bu** kicking contest. But, you knew that quite well.
Full Steam Ahead, Just Dont Go Off Half Cocked!

Do you do things that you don't want to do? Do you not do things that you do want to do? Do you find every reason in the book to delay what needs to be done? Would you like to know the secret of getting things done? Then hang on tight, cause this buds for you.How do you make the secret of getting things done an everyday part of your life? It's done by a nasty word?.
Life Issues Pt.2 - Against All Odds

Against all odds. I think that should be the motto of every person that is striving to be successful.
This Emotion Is As Helpful As Ali-Baba And His Forty Thieves!

Are you afraid of your own best ideas? Do you ever have that cold chill run up your spine just about the time you feel you're ready to take hold of that golden opportunity that comes once in a lifetime? Well guess what? I been there, done that, and won the T-Shirt. You Too?? Hmmm.
I Give Up! How to NOT Say Those Words!

Boy, I tell you..
All Talk And No Action; So Let It Be Written; So Let It Be Done!

It is so important to know how to motivate ourselves in an effective manner and in a desirable direction. Throughout life we continually struggle between the dual forces of what we say and what we do.
Are You a Self-Saboteur?

Take this questionnaire to get clear on what you may be doing to undermine your own success and happiness in life. An explanation of your score awaits at the end.
The Dream I Nearly Gave Up

Hello again to you my loyal readers. My very first article which I published sometime last year dealt with the topic of positive thinking and success.
Ten Terrific Self Motivating Tips

No one can motivate anyone to do anything. All a person can do for another is provide them with incentives to motivate themselves.
Day Dream Believer

I am sure you, just like the rest of us, experienced all sorts of day dreams when you were younger. Who amongst us did not find themselves, at one time or another, in the precarious position of being blissfully lost in day dream when one of our teachers called on us in class? You know how that story went.
Lego Laws for Life

Just about everybody owns or has owned a bucket of Legos in their time. There's no denying the fun they provide for a child or even for an adult, which is why, many Lego collections are passed down from one generation to the next.
Ill Put My Money On The Kid!

Now, the Fun Part. It is nigh time to find a way to take all the buck out of this bucking bronco we call the internet.
Breaking Through Resistance

Why is it that every time you start something new, a million and one things get in the way?You make a goal to lose weight and all of a sudden every time you go to the store you seem to notice the chocolate you've been craving.Or you decide to start a writing project but every time you sit down to write - you're stuck, you don't have any inspiration.
More Articles from YKTPC.com:
1 | 2 | 3 | 4 | 5 | 6 | 7 | 8 | 9 | 10 | 11 | 12 | 13 | 14 | 15 | 16 | 17 | 18 | 19 | 20 | 21 | 22 | 23 | 24 | 25 | 26 | 27 | 28 | 29 | 30 | 31 | 32 | 33 | 34 | 35 | 36 | 37 | 38 | 39 | 40 | 41 | 42 | 43 | 44 | 45 | 46 | 47 | 48



---
MORE RESOURCES: