About YKTPC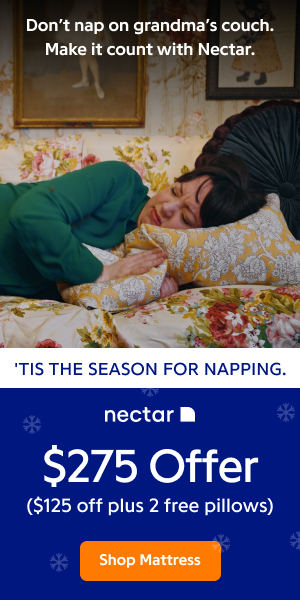 Welcomed to YKTPC.com - Your specialist in motivation talks, motivation training, corporate training and personal development.
YKTPC.com started in 2006.
It has the following vision, mission, strategies and values to untap the hidden potential in every individual:
VISION :
A motivating and inspiring ICON who develops responsible individuals and productive human capital for the workforce.
MISSION :
To inspire and motivate 1,000,000 students in schools/colleges/universities and employees in organisations by year 2020.
STRATEGIES :
To design, develop, deliver and disseminate information or messages relating to motivation and life-long learning through "Make or Break" and "Break Away" programmes.
VALUES :
Purpose Inspiring Motivated Persistence Integrity kNowledge (PIMPIN).
YKTPC is mainly energised by a motivational speaker, Ricky Wong Yoon Kiong, who is a highly motivated and inspired visually challenged individual with various academic and professional qualifications accompanied by 15 years of experience in the corporate sector.
If you're looking for Keynote Speaker, Motivational Speaker, Motivation Programme Trainer, or Employee Motivation Facilitator to hold a truly inspiring session, You've come to the right place! Our vision is your dreams come true!
Click here to read more about Ricky Wong!
Live To Win - Wong has written his 1st book - Live To Win with the purpose of motivating and inspiring as many people as he can. Today, thousands of his hard copy book "Live To Win" were sold. His book is read in many countries in the world - Singapore, Brunei, Indonesia, Hong Kong, China, Phillipines, Australia, America and England.




Ebook Sale! - Now, for a limited time only, Wong is holding a sale for his book "Live To Win" in the format of soft copy ebook which may be downloaded instantly even at 2:00 A.M., 24/7/365 after payment being successfully processed and accepted.

For more details about Wong's ebook sale, kindly click here to continue...



Wait! Sign Up For Your Free Ecourse Here...

A fully motivated individual, or leader with a clear personal and corporate vision/mission is an important asset to the organisation. These individuals and leaders are more likely to be more productive, thus producing better results.

Therefore, building a high performing team in organisations to achieve their corporate objectives and goals will be determined by these fully motivated individuals and leaders.

Sign up here for a seven-day course on the secrets of building and maintaining a high performing Team Through developing fully motivated individuals and leaders worth $97 absolutely *FREE OF CHARGE by filling out this form below and yor information will be kept confidential with us and never be shared or sold:


Click Here To Book Your Coach Package - Tour Package + 2 Way Coach Transfer!
Click Here To Book Your Attraction Ticket - Theme Park Tickets!
Click Here To Book Your Hotel - Hotel Room Reservation!
Articles from YKTPC.com
Ten Sure-Fire Rules To Put Old On Hold By At Least 25 Years

Would you like to feel and function like age 40 for an extra 25 years? Would you like to have a ton of energy, able to work at something you enjoy? Would you like to be free of many of the physical and mental problems generally considered age related?You can do it..
The Story Of A King And Three Maidens - Six Keys To A Successful Relationship

A King was trying to choose between three maidens to be his wife and queen. It was very difficult to judge since these women were all very intelligent and beautiful.
How To Win Over Your Fears

If you really want to do somethingyou will always find a way.But if you don't want to do it,you will almost always find excuses.
Creating Your Best Year Ever

January is synonymous with resolutions and getting organized is high on many people's list. Unfortunately, perhaps some of us make a resolution, when what we really want is a revolution.
The Art of Wastebasketry

Are your filing cabinets stuffed so full that it's difficult to retrieve and file papers? If you're like 80% of the people in the audiences to whom I speak, your answer is "Yes." "Are there things in your filing cabinet you could probably throw out?" Most once again answer "Yes.
REST: The New Strategy for Business and Life Success

No matter how many times you have vowed to change your harried ways, you still find yourself running behind, running out of time, running out of patience and running on EMPTY. Your biggest problem--exhaustion.
After the Storm......

Have you ever wondered why is it that after we go through a bad phase in life we seem to come out better for it? It use topuzzle me too until recently after I stared down a gunman'snozzle I realized why.If you have ever been in a situation like I did and survived totell the tale you would be more than grateful for everything.
Nine Reasons To Embrace Failure

I've always heard that "public speaking" is the number one most common fear. According to a recent survey I conducted in my e-newsletter, however, this is not the case.
Do Yourself A Favor--Forgive

"Holding onto anger is like grasping a hot coal with the intent of throwing it at someone else; you are the one who gets burned." BuddhaI can't count high enough to number the people in my clinical office and in my seminars who have argued.
Does Your Battery Need Recharging?

A technical support person in a pager company tells the story of a customer call to the customer service center from a man who repeatedly complained he was being paged by "Lucille." He was instructed that he would have to call her and tell her to stop paging him.
Dont Get Hysterical About The Historical

The tension was palpable in the room as I began the first marital counseling session ever for the couple who had passed their 50th anniversary several years before. After a few pleasantries designed to put them more at ease, I invited, "Tell me about what brought you here.
Dont Let Failure Go To Your Head

I watched as an 8-year-old All-Star slid dramatically into second base. Yet the umpire gave the dreaded signal, "Out!" The crowd yelled, "That's OK.
Finding A Cure for I Disease

The 21-year-old rookie cop had his big chance to brag on himself at his big news conference. "How do you feel about being the one to capture Eric Rudolph, FBI's Most Wanted?" the reporter asked.
Habit Change--Six Steps to Success

As every New Year approaches, many of us are doing the usual?thinking, "This year will be different. I'm going to change?(fill in the blanks)?my work habits, my attitudes.
How To Become More Patient

"Lord give me patience - and hurry!"Have you ever prayed this prayer? You've had plenty of opportunities to, haven't you? I don't know about you, but I tend to overestimate what I can accomplish in the hours I have, and underestimate the hassles that will accompany those tasks that seemed simple when I took them on. Patience is an essential skill for both organizational leaders and team members.
More Articles from YKTPC.com:
1 | 2 | 3 | 4 | 5 | 6 | 7 | 8 | 9 | 10 | 11 | 12 | 13 | 14 | 15 | 16 | 17 | 18 | 19 | 20 | 21 | 22 | 23 | 24 | 25 | 26 | 27 | 28 | 29 | 30 | 31 | 32 | 33 | 34 | 35 | 36 | 37 | 38 | 39 | 40 | 41 | 42 | 43 | 44 | 45 | 46 | 47 | 48



---
MORE RESOURCES: