About YKTPC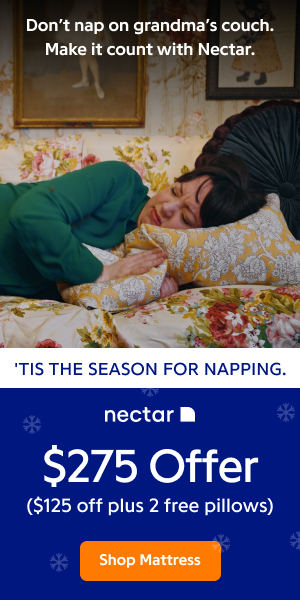 Welcomed to YKTPC.com - Your specialist in motivation talks, motivation training, corporate training and personal development.
YKTPC.com started in 2006.
It has the following vision, mission, strategies and values to untap the hidden potential in every individual:
VISION :
A motivating and inspiring ICON who develops responsible individuals and productive human capital for the workforce.
MISSION :
To inspire and motivate 1,000,000 students in schools/colleges/universities and employees in organisations by year 2020.
STRATEGIES :
To design, develop, deliver and disseminate information or messages relating to motivation and life-long learning through "Make or Break" and "Break Away" programmes.
VALUES :
Purpose Inspiring Motivated Persistence Integrity kNowledge (PIMPIN).
YKTPC is mainly energised by a motivational speaker, Ricky Wong Yoon Kiong, who is a highly motivated and inspired visually challenged individual with various academic and professional qualifications accompanied by 15 years of experience in the corporate sector.
If you're looking for Keynote Speaker, Motivational Speaker, Motivation Programme Trainer, or Employee Motivation Facilitator to hold a truly inspiring session, You've come to the right place! Our vision is your dreams come true!
Click here to read more about Ricky Wong!
Live To Win - Wong has written his 1st book - Live To Win with the purpose of motivating and inspiring as many people as he can. Today, thousands of his hard copy book "Live To Win" were sold. His book is read in many countries in the world - Singapore, Brunei, Indonesia, Hong Kong, China, Phillipines, Australia, America and England.




Ebook Sale! - Now, for a limited time only, Wong is holding a sale for his book "Live To Win" in the format of soft copy ebook which may be downloaded instantly even at 2:00 A.M., 24/7/365 after payment being successfully processed and accepted.

For more details about Wong's ebook sale, kindly click here to continue...



Wait! Sign Up For Your Free Ecourse Here...

A fully motivated individual, or leader with a clear personal and corporate vision/mission is an important asset to the organisation. These individuals and leaders are more likely to be more productive, thus producing better results.

Therefore, building a high performing team in organisations to achieve their corporate objectives and goals will be determined by these fully motivated individuals and leaders.

Sign up here for a seven-day course on the secrets of building and maintaining a high performing Team Through developing fully motivated individuals and leaders worth $97 absolutely *FREE OF CHARGE by filling out this form below and yor information will be kept confidential with us and never be shared or sold:


Click Here To Book Your Coach Package - Tour Package + 2 Way Coach Transfer!
Click Here To Book Your Attraction Ticket - Theme Park Tickets!
Click Here To Book Your Hotel - Hotel Room Reservation!
Articles from YKTPC.com
Overcoming the Fear of Getting Started

Inaction breeds doubt and fear. Action breeds confidence and courage.
Why Bother About Your Life?

Have you failed to create the life you want, because you are afraid to take risks or leave your comfort zone?Have you turned down an important opportunity because you were nervous and thus failed to adequately prepare?Are you paralyzed with fear at the thought of launching out to start that business you have always dreamed of?Are you still doing the same old things you hate so much because you are afraid to work hard at doing what it takes to succeed?If you are wondering whether it is worth the hassle to go the extra mile to create the life you want;The following ten reasons will encourage you and remind you why you must bother about your life, career, or undertakings.You bother because:1.
Procrastination Strategies: Boost Your Productivity by Getting On With It

We all suffer from procrastination from time to time but rather than fight it, think of procrastination as a gift. This gift allows you to get clarity on what is important to you and what you should work on next.
Creativity and Innovation Management - Motivation

Motivation in creativity and innovation is more important than personality traits. This is like possessing high intelligence - one must be motivated to improve and apply it.
Words Have Power

How many times have you heard or read that words have power? Maybe it was in the context of working 'magic' or 'positive affirmations' or visualization techniques and you just dismissed it as more of that 'psychic hooha'.Well, in my humble opinion, if you dismissed it, then you're closing your mind to an important truth.
7 Tips For Lasting Motivation And Greater Success

Lasting motivation is possible once you adopt an outlook that allows you to be more successful. Here are seven tips you can use today to overcome procrastination and start achieving much more.
A Tribute to Edna

To the world you might be one person, but to one person you might be the world. - UnknownThis week I had a coaching session that caused me stop, sit back and reflect on why we're really here.
How to Talk to Yourself When Nobody is Listening and You Want to

Do you ever pay attention to the thoughts inside your mind? And more importantly do you ever notice the way in which you talk to yourself?We all pay a lot of attention to the way we communicate with the outside world but we often neglect to improve the way we communicate with ourselves.When it comes to motivating yourself to be a better person, to do better at work or to create a happier family life you need to understand the importance of taking control of your self talk.
How to Give Yourself a Motivational Warm Up When You Wake Up

Question:What is the worst thing you can do when you start your day?Answer:Wake up feeling lethargic and expect yourself to perform at 100% from the moment you get up in the morning; and then compare how you are doing during the day against this unrealistic benchmark.There is a better way!As you wake up in the morning take charge of your thoughts in that early morning awareness before you fully awake.
Succeed Like the Super-Successful

Two undeniable traits of the super-successful are: their belief in self, and an uncompromising expectation that they will succeed ..
Discover The Spark That Motivates You In Business and Life

Can There Be Any Other Business Like Your Own Business?"Whatever you persistently allow to occupy your thoughts will magnify in your life."-Dennis Kimbro, PhD.
A Surfing Lesson

I've never surfed in my life. Sometimes people tell me I look like a surfer, but never once have I been on a board out in the water.
Persistence

One of the keys to being successful in anything you do is persistence. Persistence & patience are two wheels.
Tips To Get Motivated and Overcome Procrastination

Procrastination is a complicated behavior that affects all people to some degree. Some experience only small problems with procrastination while with others, it is a major source of anxiety and stress.
Practice, Practice, Practice

It may sound silly but the key to self-confidence and building more self-esteem is through practice. Practice what it is you want to feel more confident about and eventually, the confidence will show itself.
More Articles from YKTPC.com:
1 | 2 | 3 | 4 | 5 | 6 | 7 | 8 | 9 | 10 | 11 | 12 | 13 | 14 | 15 | 16 | 17 | 18 | 19 | 20 | 21 | 22 | 23 | 24 | 25 | 26 | 27 | 28 | 29 | 30 | 31 | 32 | 33 | 34 | 35 | 36 | 37 | 38 | 39 | 40 | 41 | 42 | 43 | 44 | 45 | 46 | 47 | 48



---
MORE RESOURCES: