About YKTPC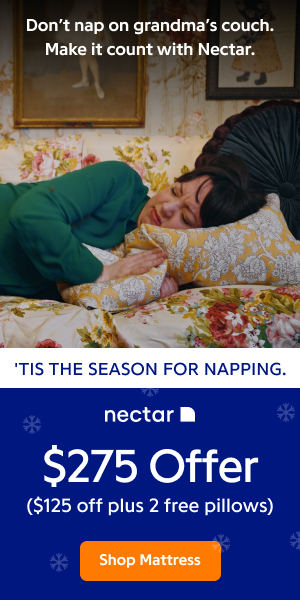 Welcomed to YKTPC.com - Your specialist in motivation talks, motivation training, corporate training and personal development.
YKTPC.com started in 2006.
It has the following vision, mission, strategies and values to untap the hidden potential in every individual:
VISION :
A motivating and inspiring ICON who develops responsible individuals and productive human capital for the workforce.
MISSION :
To inspire and motivate 1,000,000 students in schools/colleges/universities and employees in organisations by year 2020.
STRATEGIES :
To design, develop, deliver and disseminate information or messages relating to motivation and life-long learning through "Make or Break" and "Break Away" programmes.
VALUES :
Purpose Inspiring Motivated Persistence Integrity kNowledge (PIMPIN).
YKTPC is mainly energised by a motivational speaker, Ricky Wong Yoon Kiong, who is a highly motivated and inspired visually challenged individual with various academic and professional qualifications accompanied by 15 years of experience in the corporate sector.
If you're looking for Keynote Speaker, Motivational Speaker, Motivation Programme Trainer, or Employee Motivation Facilitator to hold a truly inspiring session, You've come to the right place! Our vision is your dreams come true!
Click here to read more about Ricky Wong!
Live To Win - Wong has written his 1st book - Live To Win with the purpose of motivating and inspiring as many people as he can. Today, thousands of his hard copy book "Live To Win" were sold. His book is read in many countries in the world - Singapore, Brunei, Indonesia, Hong Kong, China, Phillipines, Australia, America and England.




Ebook Sale! - Now, for a limited time only, Wong is holding a sale for his book "Live To Win" in the format of soft copy ebook which may be downloaded instantly even at 2:00 A.M., 24/7/365 after payment being successfully processed and accepted.

For more details about Wong's ebook sale, kindly click here to continue...



Wait! Sign Up For Your Free Ecourse Here...

A fully motivated individual, or leader with a clear personal and corporate vision/mission is an important asset to the organisation. These individuals and leaders are more likely to be more productive, thus producing better results.

Therefore, building a high performing team in organisations to achieve their corporate objectives and goals will be determined by these fully motivated individuals and leaders.

Sign up here for a seven-day course on the secrets of building and maintaining a high performing Team Through developing fully motivated individuals and leaders worth $97 absolutely *FREE OF CHARGE by filling out this form below and yor information will be kept confidential with us and never be shared or sold:


Click Here To Book Your Coach Package - Tour Package + 2 Way Coach Transfer!
Click Here To Book Your Attraction Ticket - Theme Park Tickets!
Click Here To Book Your Hotel - Hotel Room Reservation!
Articles from YKTPC.com
Making Decisions

You lost your job. Your partner left you.
How To Get Through A Bad Day

No matter how hard you try to make them otherwise, some days are just awful. They start off bad, they never get any better, and they end on a low and sometimes even gloomier note.
Tips for Mastering Visualization Techniques

Visualization is creating a mental picture of something. Visualization is important because it makes the future become more clear.
Make Fear a Nine Day Wonder - Motivate Yourself with Fun!

Have you heard something referred to as a "nine day wonder"? The phrase refers to something that causes a sensation for a brief period of time and then fades into obscurity. The origin of this phrase is usually tied to the nine-day reign of Lady Jane Grey (1537-1554) as Queen of England.
Make It Happen Now!

Most people think that when they have chosen a path that's it - that's the path to follow. This is far from the truth according to leading Business Coach? Brad Tonini who has just released his latest book "Make It Happen Now!"I asked Brad to share his thoughts on why we don't get started to "Making Things Happen".
Storytelling - The Great Motivator of People

In a data-driven world, facts and figures are the order of the day in sales calls, employee meetings, board rooms, and political assemblies. Traditionally, when a person is trying to convince someone else to do something they use the logic of benefits and features - long the sacred domain of anyone in sales.
Who Is Stuart Goldsmith?

'Stuart Goldsmith? Who is Stuart Goldsmith?' you may be asking.I met Stuart at his retirement seminar in London at the end of 2002.
Passion and Purpose

Who are we, standing here on this planet, looking for a place to be? Are we the "forgotten ones" from a time gone by, a piece of pre-history perhaps, that lets itself unfold through the pages of time?Are we here all alone, or are we part of something bigger, larger perhaps than we could ever imagine? Aren't we like children after all, looking out into the Universe, wondering what this purpose of ours is all about?As children we had dozens of questions about this subject, didn't we? We wondered all the time where we were from and why we were here while we marveled about this place called Earth. There were grasshoppers, butterflies, leaping frogs, crawling snakes, annoying mosquitoes, dogs and cats, all sorts of strange things that we uncovered for ourselves each and every day.
How to Get rid of the "Overwhelm" Monster

If you wear many hats, manage a family and/or a business, it is easy to feel overwhelmed on a regular basis. Too much to do, not enough time, money, or help to do it.
Get Negativity Out Of Your Life!

They say that the way to have a positive attitude and a positive life is to surround yourself only with positive things and positive people. What do you do then, when the negative influence in your life comes from your friend, maybe your best friend, or even worse, your spouse?If you are to take the positive advice literally, you are going to dump them! We both know that such advice simply is not acceptable.
Pride and Prejudice Can Be Healed and Melted Away

Several years ago, my husband introduced me to some potential clients of his at a summer picnic. A few glasses of wine for me and many people seem wonderful, situations are funnier and life is more comfortable.
What Makes a Champion?

Imagine for a moment that you are a champion. You are the best in your town .
5 Ways To Feel Super-Optimistic: Tips for Your Health, Wealth, & Career Success

Optimism is the hidden key to your personal and business success. Optimists possess a clear vision of an exciting life, confidently work on goals to achieve their vision, and take seflf-responsibility.
Courage and Fear

Mark Twain once said, "Courage is resistance to fear, mastery of fear not absence of fear."Feeling fear is normal but so many are afraid to admit it.
Journaling - A Tool for Healing and Growth

The word "journal" comes from the French. It dates back to the 14th century and means daily.
More Articles from YKTPC.com:
1 | 2 | 3 | 4 | 5 | 6 | 7 | 8 | 9 | 10 | 11 | 12 | 13 | 14 | 15 | 16 | 17 | 18 | 19 | 20 | 21 | 22 | 23 | 24 | 25 | 26 | 27 | 28 | 29 | 30 | 31 | 32 | 33 | 34 | 35 | 36 | 37 | 38 | 39 | 40 | 41 | 42 | 43 | 44 | 45 | 46 | 47 | 48



---
MORE RESOURCES: