About YKTPC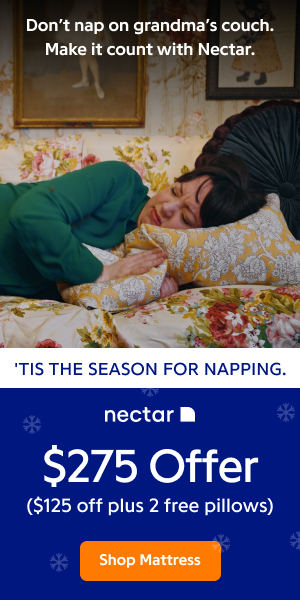 Welcomed to YKTPC.com - Your specialist in motivation talks, motivation training, corporate training and personal development.
YKTPC.com started in 2006.
It has the following vision, mission, strategies and values to untap the hidden potential in every individual:
VISION :
A motivating and inspiring ICON who develops responsible individuals and productive human capital for the workforce.
MISSION :
To inspire and motivate 1,000,000 students in schools/colleges/universities and employees in organisations by year 2020.
STRATEGIES :
To design, develop, deliver and disseminate information or messages relating to motivation and life-long learning through "Make or Break" and "Break Away" programmes.
VALUES :
Purpose Inspiring Motivated Persistence Integrity kNowledge (PIMPIN).
YKTPC is mainly energised by a motivational speaker, Ricky Wong Yoon Kiong, who is a highly motivated and inspired visually challenged individual with various academic and professional qualifications accompanied by 15 years of experience in the corporate sector.
If you're looking for Keynote Speaker, Motivational Speaker, Motivation Programme Trainer, or Employee Motivation Facilitator to hold a truly inspiring session, You've come to the right place! Our vision is your dreams come true!
Click here to read more about Ricky Wong!
Live To Win - Wong has written his 1st book - Live To Win with the purpose of motivating and inspiring as many people as he can. Today, thousands of his hard copy book "Live To Win" were sold. His book is read in many countries in the world - Singapore, Brunei, Indonesia, Hong Kong, China, Phillipines, Australia, America and England.




Ebook Sale! - Now, for a limited time only, Wong is holding a sale for his book "Live To Win" in the format of soft copy ebook which may be downloaded instantly even at 2:00 A.M., 24/7/365 after payment being successfully processed and accepted.

For more details about Wong's ebook sale, kindly click here to continue...



Wait! Sign Up For Your Free Ecourse Here...

A fully motivated individual, or leader with a clear personal and corporate vision/mission is an important asset to the organisation. These individuals and leaders are more likely to be more productive, thus producing better results.

Therefore, building a high performing team in organisations to achieve their corporate objectives and goals will be determined by these fully motivated individuals and leaders.

Sign up here for a seven-day course on the secrets of building and maintaining a high performing Team Through developing fully motivated individuals and leaders worth $97 absolutely *FREE OF CHARGE by filling out this form below and yor information will be kept confidential with us and never be shared or sold:


Click Here To Book Your Coach Package - Tour Package + 2 Way Coach Transfer!
Click Here To Book Your Attraction Ticket - Theme Park Tickets!
Click Here To Book Your Hotel - Hotel Room Reservation!
Articles from YKTPC.com
Becoming Rich in Your Own Way

If you really want to become rich, then begin by evaluating your work habits and work environment. That's how most millionaires made their first million.
Maximizing Your Potential by Definition

Someone once pointed out to me that in many of my presentations focusing on my theme, Maximizing Your Potential, I did not define potential specifically. Allow me to do so now.
7 Steps to a New Life Overseas

Research shows that at any one time more than half of us are dreaming of a new life overseas, but few actually succeed in making the transition from fantasy to reality.To completely turn everything on its head and start your life all over again in a foreign country is an incredible undertaking and one that many dream of but most ultimately shy away from.
7 Tips to Keep up Your New Year Resolutions

There are many people who enthusiastically make their New Year Resolutions with a fond hope that they will stick to them and thus make changes in their life for the better.But they will soon find that they cannot keep up thoseresolutions and are back to their old life.
Magic In The Leadership Zone!

"Discipline is the soul of an army. It makes small numbers formidable, procures success to the weak - and esteem to all.
Top 5 Reasons Why Youre Not Living Your Dream

1. "I'm too old to make a change.
Persistence

Persistence will carve you as a leader in your industry. Persistence is where you get mental strength.
10 Ways to Kick the Procrastination Habit

I recently read about a survey (by the University of Chicago) which suggested that those who relish challenge are more likely to live up to 10 years longer than those who spend their lives inhibited by timidity.Trying to realize our ambitions, even if we don't always meet them, is preferable to not having the courage or motivation to take the risk.
Questions for the Game of Life

"If you could eliminate one day from your past so that you never had to live through it, what day would you erase?""If you could ask a single question of a dead relative, what would it be and of whom would you ask it?"-----These questions come from a little book I've been reading as a way to begin the New Year. If.
Get Off Your Butt and Create Your Financial Future?Now!

Most people have no idea where their money goes. They earn it and they spend it.
Know your Mission

One passage states "If you want to defeat them, distract them." Another reads "divide and conquer.
Universal Alignment

When the Universe is aligned, all things are possible.Kismet, Karma, Synchronicity and Serendipity work together in unison to provide for us when we sometimes least expect it.
Did You Have A Tough Childhood?

Many claim intense childhood trauma "damages" a person in their adult years.But is this necessarily true? We all have obstacles and hardships -- some of us more so than others.
5 Keys to Maintaining Personal Change

I look out my window at daybreak as the sunrise creates tiny sparkles on sheets of frozen snow. Two mornings later, the snow and sparkles are gone.
Do You have a Dream?

Do you find yourself sitting at work longing to be somewhere else and doing something you have always wanted to do?We've all had moments like that and my moment came in 1995.I can vividly remember the day it happened.
More Articles from YKTPC.com:
1 | 2 | 3 | 4 | 5 | 6 | 7 | 8 | 9 | 10 | 11 | 12 | 13 | 14 | 15 | 16 | 17 | 18 | 19 | 20 | 21 | 22 | 23 | 24 | 25 | 26 | 27 | 28 | 29 | 30 | 31 | 32 | 33 | 34 | 35 | 36 | 37 | 38 | 39 | 40 | 41 | 42 | 43 | 44 | 45 | 46 | 47 | 48



---
MORE RESOURCES: