About YKTPC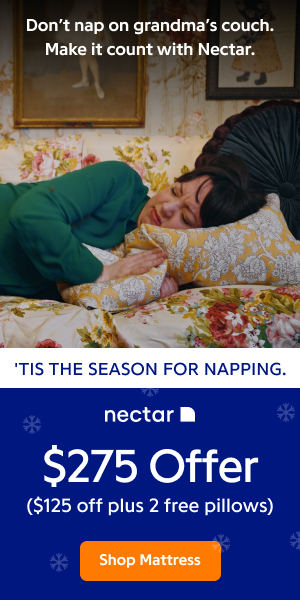 Welcomed to YKTPC.com - Your specialist in motivation talks, motivation training, corporate training and personal development.
YKTPC.com started in 2006.
It has the following vision, mission, strategies and values to untap the hidden potential in every individual:
VISION :
A motivating and inspiring ICON who develops responsible individuals and productive human capital for the workforce.
MISSION :
To inspire and motivate 1,000,000 students in schools/colleges/universities and employees in organisations by year 2020.
STRATEGIES :
To design, develop, deliver and disseminate information or messages relating to motivation and life-long learning through "Make or Break" and "Break Away" programmes.
VALUES :
Purpose Inspiring Motivated Persistence Integrity kNowledge (PIMPIN).
YKTPC is mainly energised by a motivational speaker, Ricky Wong Yoon Kiong, who is a highly motivated and inspired visually challenged individual with various academic and professional qualifications accompanied by 15 years of experience in the corporate sector.
If you're looking for Keynote Speaker, Motivational Speaker, Motivation Programme Trainer, or Employee Motivation Facilitator to hold a truly inspiring session, You've come to the right place! Our vision is your dreams come true!
Click here to read more about Ricky Wong!
Live To Win - Wong has written his 1st book - Live To Win with the purpose of motivating and inspiring as many people as he can. Today, thousands of his hard copy book "Live To Win" were sold. His book is read in many countries in the world - Singapore, Brunei, Indonesia, Hong Kong, China, Phillipines, Australia, America and England.




Ebook Sale! - Now, for a limited time only, Wong is holding a sale for his book "Live To Win" in the format of soft copy ebook which may be downloaded instantly even at 2:00 A.M., 24/7/365 after payment being successfully processed and accepted.

For more details about Wong's ebook sale, kindly click here to continue...



Wait! Sign Up For Your Free Ecourse Here...

A fully motivated individual, or leader with a clear personal and corporate vision/mission is an important asset to the organisation. These individuals and leaders are more likely to be more productive, thus producing better results.

Therefore, building a high performing team in organisations to achieve their corporate objectives and goals will be determined by these fully motivated individuals and leaders.

Sign up here for a seven-day course on the secrets of building and maintaining a high performing Team Through developing fully motivated individuals and leaders worth $97 absolutely *FREE OF CHARGE by filling out this form below and yor information will be kept confidential with us and never be shared or sold:


Click Here To Book Your Coach Package - Tour Package + 2 Way Coach Transfer!
Click Here To Book Your Attraction Ticket - Theme Park Tickets!
Click Here To Book Your Hotel - Hotel Room Reservation!
Articles from YKTPC.com
Context-Free Living ... Living Without Boundaries!

I know by now that you've heard the terms Debt-Free Living, Disease-Free Living, or an overabundance of other such coined terms for various marketing ploys to sell products and services. However, I'm not here to sell you anything, as what I'm offering, you already have! You just don't know it yet!Context-FreeA context is a circumstance, point of reference, or a situation by which a particular view is aligned and a unique meaning is derived.
ADHD - Its a Wonderful Life

As I usually do over the Holidays, I watched one of my all-time favorite actors in one of my all time favorite movies and that's Jimmy Stewart in "It's a Wonderful Life". Co-starring Donna Reed and made in the 1940s, the movie was not critically acclaimed at the time, but over the years has become a stable of the Holiday Season.
Visualization

Visualisation plays a very important role with the mind and body relationship. Visualisation and Imagination are quite similiar.
The Power Of The Brain

THE BRAINThe Brain is the instrument of the mind, the body is the servant of the mind. The Brain is the most complex part of the nervous system.
Power Of The Mind

THOUGHTSJames Allen in his Book "As a Man Thinketh"says Mind is the Master power that moulds and makes, and man is mind and evermore he takes , The tool of thought, and shaping what he wills, brings forth a thousand joys, a thousand ills. He thinks in secret and it comes to pass.
Mind Power

King Solomon said "As a man thinketh in his heart so is he as he continues to think so he remains. Aristotle said "What we expect that we find.
Grit or Grace?

The grit of life is hard to swallow. You make a presentation atthe office and someone points out a small mistake.
How Much Risk Is Too Much To Take?

The ladder was braced against the railings going to the basement. I started climbing up.
Procrastination Emancipation

It's early January as I sit down to research and write this newsletter. I launch my web browser, surf over to MSN.
Commit To Applying Lessons Learned

When growing up as a child, the concept of learning alesson becomes so routine, that many of us just set it asideas unimportant like many other principles that otherwiseshould be heeded.It is so true that all of us are mortal.
Resolution Revolution: 3 Tips For Creating Real Change in the New Year

'Tis the season once again for parties, champagne, noisemakers..
Under The Guise of Care and Concern

These words came up powerfully for me these past few months. I have had the experience this year of being in several situations in which people's genuineness and motives came into question over and over again.
Self-Improvement-Inspiration: How to Exit Your Own Rat Race

We can all get in a rut from time to time. Who hasn't had a moment in their lives where you've asked yourself the question: "Why am I doing this?"Whether it's who you've become, the business you are in, your career, relationships, where you live or all of the above - sometimes you realise you're just not where you want to be - and you're not sure how you got there! It sure feels like your own version of a rat race though.
For Those Who Have Suffered!

As one who has suffered from the long, term effects of trauma I feel compelled to share some experience and hope with those who seek to heal themselves and create true quality of life.First there must be a desire for change.
Getting Out of a Rut

Are you feeling bored or restless? Do you need to make a change of some type? People who make creative breakthroughs are the ones who usually are looking for different ways of doing things. I am going to suggest some possible ways to get out of your rut.
More Articles from YKTPC.com:
1 | 2 | 3 | 4 | 5 | 6 | 7 | 8 | 9 | 10 | 11 | 12 | 13 | 14 | 15 | 16 | 17 | 18 | 19 | 20 | 21 | 22 | 23 | 24 | 25 | 26 | 27 | 28 | 29 | 30 | 31 | 32 | 33 | 34 | 35 | 36 | 37 | 38 | 39 | 40 | 41 | 42 | 43 | 44 | 45 | 46 | 47 | 48



---
MORE RESOURCES: