Inspirational Quotes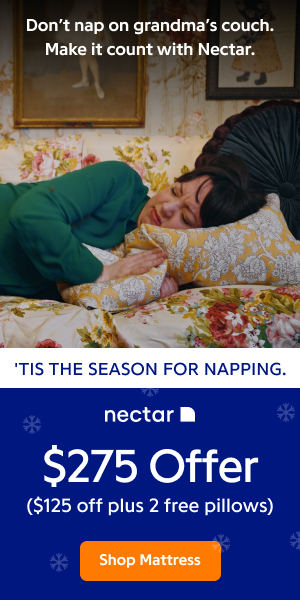 "A wise man should consider that health is the greatest of human blessings, and learn how by his own thought to derive benefit from his illnesses.." - Hippocrates: Ancient Greek physician, known as the "father of medicine"

"For he who has health has hope; and he who has hope, has everything." - Owen Arthur: Prime minister of Barbados

"It takes 20 years to build a reputation and five minutes to ruin it. If you think about that, you'll do things differently.." - Warren Buffett: CEO, Berkshire Hathaway, philanthropist.

  "Most great people have attained their greatest success just one step beyond their greatest failure." - Napoleon Hill: Author, Think and Grow Rich.

  "You must accept that you might fail; then, if you do your best and still don't win, at least you can be satisfied that you've tried. If you don't accept failure as a possibility, you don't set high goals, you don't branch out, you don't try – you don't take the risk." - Rosalynn Carter: Former First Lady and author.

  "Live as if you are going to die tomorrow, learn as if you are going to live forever." - Mahatma Ghandi

"An investment in knowledge always pays the best interest." - Benjamin Franklin: Founding Father of the United States of America

"The real opportunity for success lies within the person and not in the job." - Zig Ziglar

"The greater danger for most of us is not that our aim is too high and we miss it, but that it is too low and we reach it." - Michelangelo Buonarroti

"The outer conditions of a person's life will always be found to reflect their inner beliefs." - James Allen

"Your perception is your reality." - Matt Dunlop

"The real measure of your wealth is how much you'd be worth if you lost all your money." - unknown

"The gratification of wealth is not found in mere possession or in lavish expenditure, but in its wise application." - Miguel de Cervantes

"To understand the heart and mind of a person, look not at what he has already achieved, but at what he aspires to do." - Kahlil Gibran

"The guidance within evolves the world towards a heaven that's already here. To know this is to know our destiny." - from The Celestine Prophecy

"Your time is limited, so don't waste it living someone else's life." - Steve Jobs

"How very important it is to bring about in the human mind the radical revolution. The crisis is a crisis in consciousness, a crisis that cannot anymore accept the old norms, the old patterns, the ancient traditions. Considering what the world is now with all the misery, conflict, destructive brutality, aggression and so on – man is still as he was, is still brutal, violent, aggressive, acquisitive, competitive and has built a society along these lines." - Krisnamurti

"Mastery is not perfection, it is journey, and the true master must be willing to try and fail and try again." - George Leonard

"I believe life is a series of near misses. A lot of what we ascribe to luck is not luck at all. It's seizing the day and accepting responsibility for your future. It's seeing what other people don't see and pursuing that vision." - Howard Schultz

"Entrepreneurship is a state of mind, a can-do attitude, a capacity to focus on a vision and work toward it." - Barry Rogstad

"Most powerful is he who has himself in his own power." - Seneca

"On account of being a democracy and run by the people, we are the only nation in the world that has to keep a government four years, no matter what it does." - Will Rogers

"It is nobler to lose honor and save the lives of men than it is to gain honor by taking them." - David Borenstein

"Your fears are not walls, but hurdles. Courage is not the absence of fear, but the conquering of it." - Dan Millman

"Every man has a coward and hero in his soul." - Thomas Carlyle

"Each day comes bearing its gifts. Untie the ribbons." - Ann Ruth Schabaker

"The future belongs to those who believe in the beauty of their dreams." - Eleanor Roosevelt

"If your ship doesn't come in, swim out to it!" - Jonathan Winters

"Live your life each day as you would climb a mountain. An occasional glance towards the summit keeps the goal in mind, but many beautiful scenes are to be observed from each new vantage point." - Harold B. Melchart

"The tragedy of life is not found in failure but complacency. Not in you doing too much, but doing too little. Not in you living above your means, but below your capacity. It's not failure but aiming too low, that is life's greatest tragedy." - Benjamin E. Mayes

"Courage does not always roar. Sometimes, it is the quiet voice at the end of the day saying, 'I will try again tomorrow'." - Channing Pollock

"Calm self-confidence is as far from conceit as the desire to earn a decent living is remote from greed." - Channing Pollock

"Class is an aura of confidence that is being sure without being cocky. Class has nothing to do with money. Class never runs scared. It is self-discipline and self-knowledge. It's the sure footedness that comes with having proved you can meet life." - Ann Lander

"Courage is the greatest of all the virtues. Because if you haven't courage, you may not have an opportunity to use any of the others." - Samuel Johnson

"Fear is the opportunity for courage, not proof of cowardice." - John McCain

"Many of our fears are tissue paper thin, and a single courageous step would carry us clear through them." - Brendan Francis

"Ships are safe within the harbor, but is that what ships are for?" - Ralph Waldo Emerson

"Do not be too timid and squeamish about your actions. All life is an experiment." - Ralph Waldo Emerson

"One's action ought to come out of an achieved stillness: not to be a mere rushing on." - D.H. Lawrence

"It is not because things are difficult that we do not dare, it is because we do not dare that things are difficult." - Seneca

"While one person hesitates because he feels inferior, the other is busy making mistakes and becoming superior." - Henry C. Link

"You can't help someone get up a hill without getting closer to the top yourself." - H. Norman Schwarzkopf

"Though no one can go back and make a brand new start, anyone can start from now and make a brand new ending." - Carl Bard

"I don't know if you'll succeed or fail, but I know this: you will fail if you don't try!" - Guy Kawasaki

"Better to fail at doing the right thing than to succeed at doing the wrong thing." - Guy Kawasaki

"People rarely succeed unless they enjoy what they are doing." - Dale Carnegie

"Optimism is the faith that leads to achievement. Nothing can be done without hope and confidence." - Helen Keller

"The potential of the average person is like a huge ocean unsailed, a new continent unexplored, a world of possibilities waiting to be released and channeled toward some great good." - Brian Tracy

"A ship in harbour is safe, but that is not what ships are built for." - William Shedd

"Life is no brief candle to me. It is a sort of splendid torch which I have got a hold of for the moment, and I want to make it burn as brightly as possible before handing it on to future generations." - George Bernard Shaw

"One can never consent to creep when one feels an impulse to soar." - Helen Keller

"Human beings have the remarkable ability to turn nothing into something. They can turn weeds into gardens and pennies into fortunes." - Jim Rohn

"It is not who you think you are...or even who you think you are not that really determines success... it's who you think you are becoming...." - Doug Firebaugh

"Get excited and enthusiastic about your own dream. This excitement is like a forest fire - you can smell it, taste it, and see it from a mile away." - Denis Waitley

"Success is not the key to happiness. Happiness is the key to success. If you love what you are doing, you will be successful." - Albert Schweitzer

"If I have seen further, it is by standing on the shoulders of giants." - Sir Isaac Newton

"Well done is better than well said." - Benjamin Franklin (1706-1790)

"A lie gets halfway around the world before the truth has a chance to put its pants on." - Winston Churchill (1874-1965)

"Kind words can be short and easy to speak, but their echoes are truly endless." - Mother Teresa (1910-1997)

"Liberty, when it begins to take root, is a plant of rapid growth." - George Washington (1732-1799)

"The time is always right to do what is right." - Martin Luther King, Jr. (1929-1968)

"All the adversity I've had in my life, has strengthened me. You may not realize it when it happens, but a kick in the teeth may be the best thing in the world for you." - Walt Disney (1901-1966)

"Leave nothing for tomorrow which can be done today." - Abraham Lincoln (1809-1865)

"The difference between a successful person and others is not a lack of strength, not a lack of knowledge, but rather a lack of will." - Vince Lombardi (1913-1970)

"It is better to light the candle than to curse the darkness." - Eleanor Roosevelt (1884-1962)

"A people that values its privileges above its principles soon loses both." - Dwight Eisenhower (1890-1969)

"The greatest glory in living lies not in never falling, but in rising every time we fall." - Nelson Mandela

"We must become the change we wish to see in the world." - Mahatma Gandhi

"The best and most beautiful things in life cannot be seen, not touched, but are felt in the heart." - Helen Keller

"Failure is only the opportunity to begin again more intelligently." - Henry Ford

"Life is one grand, sweet song, so start the music." - Ronald Reagan

"Happiness is not in our circumstances but in ourselves. It is not something we see, like a rainbow, or feel, like the heat of a fire. Happiness is something we are." - John B. Sheerin ~

"Make a gift of your life and lift all mankind by being kind, considerate, forgiving, and compassionate at all times, in all places, and under all conditions, with everyone as well as yourself. This is the greatest gift anyone can give." - David Hawkins: Psychiatrist, spiritual author, and lecturer

"If you want happiness for an hour, take a nap. If you want happiness for a day, go fishing. If you want happiness for a year, inherit a fortune. If you want happiness for a lifetime, help somebody." - Chinese proverb

"People who are unable to motivate themselves must be content with mediocrity, no matter how impressive their other talents." - Andrew Carnegie ~

"Success is a journey, not a destination - half the fun is getting there." - Gita Bellin

"You can blame people who knock things over in the dark, or you can begin to light candles. You're only at fault if you know about the problem and choose to do nothing." - Paul Hawken

"Most people are about as happy as they make up their mind to be." - Abraham Lincoln

"The only way to discover the limits of the possible is to go beyond them into the impossible." - Arthur Clarke

"It is never too late to be what you might have been." - George Eliot

"Optimism is a strategy for making a better future. Because unless you believe that the future can be better, it's unlikely you will step up and take responsibility for making it so. If you assume that there's no hope, you guarantee that there will be no hope. If you assume that there is an instinct for freedom, that there are opportunities to change things, there is a chance you may contribute to making a better world. The choice is yours." - Noam Chomsky

"It is not the strongest of the species that survive, nor the most intelligent, but the one most responsive to change." - Charles Darwin

"Good humor is tonic for the mind and body. It is the best antidote for anxiety and depression. It is a business asset. It attracts and keeps friends. It lightens human burdens. It is the direct route to serenity and contentment." - Grenville Kleiser

"Listen to everything a man has to say about what he knows, but don't let him advise you about what he doesn't know. And usually he doesn't know too much about what's best for you." - Barney Balaban

"Former education makes you a living. Self education makes you a fortune." - Jim Rohn

"You can discover more about a person in an hour of play than in a year of conversation." - Plato

"Leadership is doing what is right when no one is watching." - George Van Valkenburg

"Genuine leadership comes from the quality of your vision and your ability to spark others to extraordinary performance. - Jack Welch: Former General Electric chairman and CEO.

  "Keep your fears to yourself, but share your inspiration with others." - Robert Louis Stevenson, 1850-1894, Scottish Novelist/Poet/Travel Writer

"We are all given a choice each day. We can react negatively to the demands made on us or we can choose to live abundantly, to transform the negative into the meaningful. Attitude is all. If I do not endow my life and my work with meaning, no one will ever be able to do it for me." - Sarah Ban Breathnach

"Attitudes are more important than facts." - Dr. Karl Menninger

"It is our attitude at the beginning of a difficult undertaking which, more than anything else, will determine its successful outcome." - William James

"The greatest discovery of my generation is that man can alter his life simply by altering his attitude of mind." - William James

"Many people never go after their dreams for a better life because they are afraid of change. The fact is that most of the time you cannot move ahead without leaving something behind. If you are not getting what you want out of life, you have to change your approach to it. To get what you want, you have to become the person who deserves it. And that means changing attitudes, maybe even changing important parts of your life." - Stedman Graham

"I complained because I had no shoes until I met a man who had no feet." - Arabic proverb

"There is little difference in people, but that little difference makes a big difference. The little difference is attitude. The big difference is whether it is positive or negative." - Clement Stone

"If you think you are beaten, you are. If you think you dare not, you don't! If you want to win, but think you can't, It's almost a cinch you won't.

If you think you'll lose, you're lost; For out in the world we find Success begins with a fellow's will; It's all in the state of the mind.

Life's battles don't always go To the stronger and faster man, But sooner or later the man who wins Is the man who thinks he can." - Walter D. Wintle
"If you can imagine it, you can achieve it. If you can dream it, you can become it." - William A. Ward

"There is one quality which one must possess to win, and that is definiteness of purpose, the knowledge of what one wants, and a burning desire to possess it." - Napoleon Hill

"You can do anything if you have enthusiasm. Enthusiasm is the yeast that makes your hopes rise to the stars. Enthusiasm is the spark in your eye, the swing in your gait, the grip of your hand, the irresistible surge of your will and your energy to execute your ideas. Enthusiasts are fighters, they have fortitude, they have staying qualities. Enthusiasm is at the bottom of all progress! With it, there is accomplishment. Without it there are only alibis." - Henry Ford

"Having a vision for your life allows you to live out of hope, rather than out of your fears." - Stedman Graham

"A thankful person is thankful under all circumstances. A complaining soul complains even if he lives in paradise." - Baha'u'llah

"What is the difference between an obstacle and an opportunity? Our attitude toward it. Every opportunity has a difficulty, and every difficulty has an opportunity." - J. Sidlow Baxter

"Gratitude unlocks the fullness of life. It turns what we have into enough, and more. It turns denial into acceptance, chaos to order, confusion to clarity. It can turn a meal into a feast, a house into a home, a stranger into a friend. Gratitude makes sense of our past, brings peace for today, and creates a vision for tomorrow." - Melody Beattie

"If this is a blessing, it is certainly very well disguised." - Winston Churchill

"You can have everything in life you want if you will just help enough other people get what they want." - Zig Ziglar

"Control your destiny or someone else will! - Jack Welch

"Some folks go through life pleased that the glass is half full. Others spend a lifetime lamenting that it's half-empty. The truth is: There is a glass with a certain volume of liquid in it. From there, it's up to you! - Dr. James S. Vuocolo

"The journey of a thousand leagues begins with a single step." - Lao-Tzu

"Success is not a destination that you ever reach. Success is the quality of your journey." - Jennifer James

"Most of us visualize on a daily basis, but we often do it unconsciously and in a negative fashion. It is called worrying. What happens to our bodies when we worry? We tense up, disrupt our normal breathing, and psycho-physically prepare ourselves for failure. Instead, learn to use positive visualization to prepare yourself for success. As you do you will transform the energy that supports your worrying into fuel for making your dreams come true .- Michael Gelb and Tony Buzan

"We first must think "I can," then behave appropriately along that line of thought." - Marsha Sinetar

"All men seek one goal: success or happiness. The only way to achieve true success is to express yourself completely in service to society. First, have a definite, clear, practical ideal--a goal, an objective. Second, have the necessary means to achieve your ends--wisdom, money, material and methods. Third, adjust all your means to that end." - Aristotle

"Success, in my view, is the willingness to strive for something you really want. The person not reaching the top is no less a success than the one who achieved it, if they both sweated blood, sweat and tears and overcame obstacles and fears. The failure to be perfect does not mean you're not a success." - Fran Tarkenton

"Whether or not we realize it each of us has a special gift inside us just waiting to surface! ...We owe developing these gifts not only to ourselves, but those around us as well... The important thing here is not what your gift is as much as that you develop it so that you can share it with those around you and in the process further your own personal life! ...Once we have identified our special talents it doesn't matter whether or not we find immediate success in them, what does matter is that we take a step each day towards our intended goal! - Josh Hinds

"You can't expect to prevent negative feelings altogether. And you can't expect to experience positive feelings all the time...The Law of Emotional Choice directs us to acknowledge our feelings but also to refuse to get stuck in the negative ones." - Greg Anderson

"..look at that word blame. It's just a coincidence that the last two letters spell the word me. But that coincidence is worth thinking about. Other people or unfortunate circumstances may have caused you to feel pain, but only you control whether you allow that pain to go on. If you want those feelings to go away, you have to say: "It's up to me.." - Arthur Freeman

"People become really quite remarkable when they start thinking that they can do things. When they believe in themselves they have the first secret of success." - Norman Vincent Peale

"Four steps to achievement: Plan purposefully. Prepare prayerfully. Proceed positively. Pursue persistently." - William A. Ward

"Anyone can be a genius, if they pick just one specific subject and study it diligently just 15 minutes each day." - Albert Einstein

"Optimism is the faith that leads to achievement. Nothing can be done without hope and confidence." - Helen Keller

"if you persevere; and you will find joy in overcoming obstacles. Remember, no effort that we make to attain something beautiful is ever lost." - Helen Keller

"True happiness...is not attained through self-gratification, but through fidelity to a worthy purpose." - Helen Keller

"When one door of happiness closes, another opens; but often we look so long at the closed door that we do not see the one which has been opened for us." - Helen Keller

"The most pathetic person in the world is someone who has sight, but has no vision." - Helen Keller

"The people who get on in this world are the people who get up and look for the circumstances they want, and if they can't find them, make them." - George Bernard Shaw

"Better keep yourself clean and bright; you are the window through which you must see the world." - George Bernard Shaw

"Ability is what you're capable of doing. Motivation determines what you do. Attitude determines how well you do it." - Lou Holtz

"We all have ability. The difference is how we use it." - Stevie Wonder

"If you have built castles in the air, your work need not be lost. That is where they should be. Now put the foundation under them." - Henry David Thoreau

"Motivation is what gets you started. Habit is what keeps you going." - Unknown

"Everyone is trying to accomplish something big, not realizing that life is made up of little things." - Frank A. Clark

"Winning is not everything. It's the only thing." - Vince Lombardi

"Forget past mistakes. Forget failures. Forget everything except what you're going to do now and do it." - William Durant

"You see, in life, lots of people know what to do, but few people actually do what they know. Knowing is not enough! You must take action." - Anthony Robbins

"It is common sense to take a method and try it. If it fails, admit it frankly and try another. But above all, try something." - Franklin D. Roosevelt

"It's not one thing we do 100% better than anyone else, but 100 things we do 1% better than everyone else." - London O's Game Programme

"It is what we think we know already that often prevents us from learning." - Claude Bernard

"You must have long range goals to keep you from being frustrated by short term failures." - Charles C. Noble. American civil engineer

"I learned that if you want to make it bad enough, no matter how bad it is, you can make it." - Gale Sawers. NFL Halfback

"No one can make you feel inferior without your consent." - Eleanor Roosevelt

"Success is the ability to go from one failure to another with no loss of enthusiasm." - Winston Churchill

"We judge ourselves by what we feel capable of doing, while others judge us by what we have already done." - Longfellow

"When you come to the end of your rope, tie a knot and hang on." - Franklin D. Roosevelt

"I learned that if you want to make it bad enough, no matter how bad it is, you can make it." - Gale Sayers

"The surest way not to fail is to determine to succeed." - Richard B. Sheridan

"If you really want something, you can figure out how to make it happen." - Cher

"When everything seems to be going against you, remember that the airplane takes off against the wind, not with it." - Henry Ford

"The difference between the impossible and the possible lies in a person's determination." - Tommy Lasorda

"Don't let go of your dreams. If you have determination and belief in your dreams, you will succeed in spite of your desire to let go." - Catherine Pulsifer

"It's not that I'm so smart, it's just that I stay with problems longer." - Albert Einstein

"Many of life's failures are people who did not realize how close they were to success when they gave up." - Thomas Edison

"A minute's success pays the failure of years." - Robert Browning

"For every failure, there's an alternative course of action. You just have to find it. When you come to a roadblock, take a detour." - Mary Kay Ash

"If you want to increase your success rate, double your failure rate." - Thomas Watson, Sr

"I don't know the key to success, but the key to failure is trying to please everybody." - Bill Cosby

"I wasn't afraid to fail. Something good always comes out of failure." - Anne Baxter

"Keep in mind that neither success nor failure is ever final." - Roger W. Babson

"I've never been afraid to fail." - Michael Jordan

"He who is not courageous enough to take risks will accomplish nothing in life." - Muhammad Ali

"Without goals, and plans to reach them, you are like a ship that has set sail with no destination." - Fitzhugh Dodson

"My philosophy of life is that if we make up our mind what we are going to make of our lives, then work hard toward that goal, we never lose - somehow we win out." - Ronald Reagan

"All men make mistakes, but only wise men learn from their mistakes." - Winston Churchill

"In my experience, there is only one motivation, and that is desire. No reasons or principle contain it or stand against it." - Jane Smiley

"Believe... Someone have to do it, Why Not You? - Advert

"Nobody cares how much you know, until they know how much you care." - Theodore Roosevelt, 1858-1919, 26th President of the United States

"Creativity is a natural extension of our enthusiasm." - Earl Nightingale, 1921-1989, American Motivational Author and Radio Broadcaster

"A clear purpose, a meaningful mission and shared values increase earnings and provide staying power in today's markets." - Michael Angier

"All decision making comes down to Values Clarification?. Values - whatever they are - are the compass that is guiding you to ultimate destiny? Any time you have difficulty making an important decision, you can be sure that it is the result of being unclear about your Values.." - Anthony Robbins
---
MORE RESOURCES:
RELATED ARTICLES
---
Motivation: The Power of Opportunity
I think each one of us has had the experience of coming up with a great idea for a product or a way to do something, only to see someone else do it and make a ton of money.Here's mine - A few years back I went through advanced training in hypnosis.
---
What Makes You Special?
Many people are too busy today trying to fit themselves into the image of other people. This ranges from physical appearance to dressing mannerism right to extreme character imitations.
---
How to Give Yourself a Motivational Warm Up When You Wake Up
Question:What is the worst thing you can do when you start your day?Answer:Wake up feeling lethargic and expect yourself to perform at 100% from the moment you get up in the morning; and then compare how you are doing during the day against this unrealistic benchmark.There is a better way!As you wake up in the morning take charge of your thoughts in that early morning awareness before you fully awake.
---
9 Ways to Motivate Yourself When You Just Dont Feel Like It
Achieving the really big goals and dreams always involves breaking it down into do-able little steps. Assuming that you've picked a goal or dream that you really love working at, then most of the steps are a delight to take.
---
Spring! Time for Love and New Beginnings
Prepare, prepare, prepare! The horizon screams of spring and the budding trees, tulips poking their head above the soil and thoughts of romance and love fill our hearts and minds. Are you ready for what awaits you? Well, if not, we need to get started right away!First things first, get your house in order, no I am not talking about the dwelling in which you reside, I am referring to the temple (your body, mind and soul) of all existence! Time to throw out all preconceived notions of what the other sex is looking for and re-create the person you are, the person you want to be!Put that smile to work, make eye contact, approach a stranger (be careful), strike up a conversation, and take the initiative for the new beginning you want to have this year! There is no happiness greater than that which is within you, and love evolves from loving oneself.
---
Courage Is A Gift
"It is not what happens to you, but how you react to it that matters. -Epictetus, the 1st Century Greek PhilosopherCourage is daring to be? Brave.
---
Intelligence & Energy
Life and evolution is the dynamics of energy in which there is gradual unfoldment of energy and intelligence. Intelligence opens packets of energy which further opens up the doors of higher perceptions.
---
Live Life with Gusto
Life is a gift; live it with gusto everyday. Don't worry about the future because most of what you worry about never happens.
---
The Doomsday Device ... The physical Brain In Action
Our physical brains quickly and easily handle mundane sequences of operations, or processes without question. It repeats processes like a machine: A»B»C».
---
Ill Put My Money On The Kid!
Now, the Fun Part. It is nigh time to find a way to take all the buck out of this bucking bronco we call the internet.
---
Five Ways to Expand Your Comfort Zone
Expanding your comfort zone isn't quite the same as building self-confidence. However, the two do fit together rather nicely.
---
ABCs for High Achievers
A im for what you want by focusing clearly on priorities.B elieve in yourself and your goals, and then begin to strive for them.
---
Why Do We Need Our Addictions?
If money is considered to be the root of all evil, then whatwould we classify as our addictions?The psychology of the human mind is ultra complex whencompared to any other species on earth, so why does it loveto tangle itself up in a destructive mode? Once more, whywould it seemingly feel right to be in this place in life?Let's drill down and put addictions in a separate folder. Psychological addictions are much more prevalent thenphysical ones; however, people can have both.
---
How To Become More Patient
"Lord give me patience - and hurry!"Have you ever prayed this prayer? You've had plenty of opportunities to, haven't you? I don't know about you, but I tend to overestimate what I can accomplish in the hours I have, and underestimate the hassles that will accompany those tasks that seemed simple when I took them on. Patience is an essential skill for both organizational leaders and team members.
---
Ready, Set, Action!
James 2: 17?faith by itself, if it is not accompanied by action, is dead. 24You see that a person is justified by what he does and not by faith alone.
---
Its Not Enough
Whatever you are doing in your life at the present moment; it's not enough. What do you mean it's not enough? I've done all I can.
---
How You Developed Bad Habits That Rob You Of Motivation
Bad habits rob you of your motivation.Today I want to tell you why I decided I absolutely had to take charge of my self-motivation.
---
Do You Know Which Door To Open?
Do you remember that old television program that gave the contestant the opportunity to choose one of three doors and receive whatever was behind the door?I was reminded of this television program the other day when I was pondering a decision I was struggling to make. My usual process for decision-making is to make a list of pros and cons, revisiting and revising the list every couple of days.
---
March Madness - Give Me The Ball!
March madness is great to watch not because I havebasketball ability, (you can tell that by myheight), but because every year there are somegood players that become great players. Some ofthe tournament games are nail bitters and comedown to last second shots.
---
Face Your Fears
Yes, that's me up there! Interestingly enough, I used to be deathly afraid of heights. I'm not suggesting para sailing is the best way to overcome a fear of heights but it worked for me.
---