Mind Power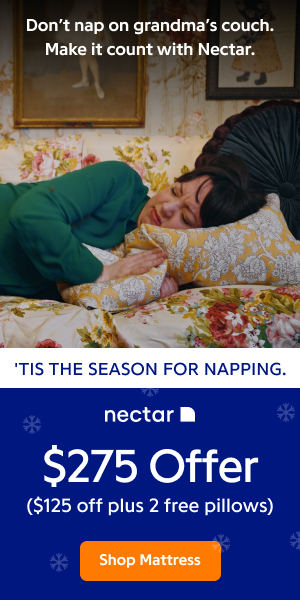 King Solomon said "As a man thinketh in his heart so is he as he continues to think so he remains. Aristotle said "What we expect that we find. Demosthenes said "What we wish that we believe. The modern theory " He can who thinks he can. You have the power to control your destiny. Every thing that is happening to you emotionally, physically, mentally and spiritually is what is happening in your mind. You can choose any thought you like. Every moment, every second there is a choice. You cannot live a choiceless life. You can choose the kind of life you want to lead, the kind of companion with whom you want to associate.
What you shall attract will depend upon that on which your thoughts dwell. You are surrounded by a thought atmosphere. Ernest Holmes in his Book "The Science of the Mind" said certain thoughts depress while other exalt. So you have to choose the right thoughts. And you have the power to deny negative thoughts. Many believe thought can be kept secret, but it cannot, it rapidly crystallizes into habits and habits solidifies into circumstances. Beautiful thoughts crystallize into habits of grace and kindness.
You are literally what you think you character being the complete sum of all your thoughts. James Allen in his book, "As a man thinketh" said that man is the master of thought, the moulder of character and the maker and shaper of condition, environment and destiny. A man's mind can be likened to a garden which can be intelligently cultivated or allowed to run wild but whether it is cultivated or not it must and it will bring forth. If it is not properly cultivated them you can see an abundance of useless weeds and will continue to produce their kind. But if it is properly cultivated it will produce fruits and flowers of its kind. The same way if you tend the garden of your mind weeding out all the negative thoughts, anger, jealously, hatred and cultivating towards perfection, sooner you will see that life is nothing but a bundle of joy, peace, happiness, health, prosperity and tranquility.
Good thoughts always produce good results and bad thoughts produce bad results. So by changing your thoughts you can change your life.
And finally William James the American Psychologist said "The greatest discovery of our age is that man by changing the inner aspect of his thinking, can change the outer aspect of his life.
Winston Saga is one of the world's leading sales legends. He is also the CEO of Sales and Motivation International. Winston has been acknowledged as a unique and distinctive authority in the field of sales and personal development. Last year International Biography Centre selected him ''International Man of the Year'' for his outstanding contribution to sales and Service. He has written 100's of articles to magazine, journals and websites.
Visit http://www.telesalestips.com to know more about the Author
---
MORE RESOURCES:
RELATED ARTICLES
---
Going The Extra Mile
There is one sure way to get what you want in life, but few people actually do it. Put this practice firmly into your day to day business activities and you will have an advantage over the rest of the crowd.
---
A Perfect World ... Imbalance Creates Motivation
I am a big proponent of balance. Everything has to be just so.
---
Are You the Motivator
We're all aware of how important teamwork is and how an inspired team, working together toward a clearly defined goal, can accomplish tremendous results. But how do you get all co-workers to pull together and realize they are a vital link in a much bigger picture?Remember that individuals make a team.
---
Planting Seeds of Action
Recently, I was driving past a local nursery and saw a sign that said, "Fall Is For Planting." As I drove, the idea on the sign was gnawing away at me.
---
Knowledge Or Action
It's been said that knowledge is power. While that's true to an extent, it isn't the whole truth.
---
The Day Your Life Will Change for Good!
Many people long for a better life. In fact, I think it is innate to humans to desire a better life.
---
Explanations?... or Excuses?
Which of the following "explanations" have you heard (or used!) in the past few weeks?* I need to reward myself for being so good.* The boss hates me.
---
Your Dream Can Be Your Future
Here is a basic truth you must accept and believe if you are to achieve yourdream?Your dream can be a reality! That's right, your future can actually see youliving your dream. It doesn't just have to be a big wish!When we are young we are dreamers.
---
Walking a New Road
(excerpted from the Take Charge of Your Life 6 CD series)Here is a good question to ask yourself. Ten years from now you will surely arrive.
---
Staying the Course
Are you willing to stay the course? Once you have decided on a course and set sail toward your destination, you will undoubtedly face moments along your journey, perhaps even long stretches, where it seems that you are not making progress toward your goal even though you are doing the things necessary to reach it. We've all heard the saying "it's darkest before the dawn" and it's often true that we are on the verge of great success when it is most difficult to see the light at the end of the tunnel.
---
All Talk And No Action; So Let It Be Written; So Let It Be Done!
It is so important to know how to motivate ourselves in an effective manner and in a desirable direction. Throughout life we continually struggle between the dual forces of what we say and what we do.
---
Forward Motion
The natural cycle of life is to grow and move forward but moving forward brings with it an element of the unknown. It is human nature to fear the unknown.
---
3 Clever Ways To Stop Procrastinating
Stopping procrastination can be challenging, especially since you can't put it off until tomorrow! Most people who procrastinate did not do so overnight. Like any other bad habit, procrastination starts small and builds itself up.
---
Make Fear a Nine Day Wonder - Motivate Yourself with Fun!
Have you heard something referred to as a "nine day wonder"? The phrase refers to something that causes a sensation for a brief period of time and then fades into obscurity. The origin of this phrase is usually tied to the nine-day reign of Lady Jane Grey (1537-1554) as Queen of England.
---
You Can!
"There are only two ways of bringing brightness into your world; either change your attitude or open the closed doors of your brain"This holds true in all our lives; we all deserve a good & peaceful life, full of happiness. Our struggle to lead a better life and to grow everyday, both professionally and personally is highly appreciable; time and again we face situations which are highly abstruse, stress building and killer of our enthusiasm and high morale.
---
Is Fear Killing Your Dreams?
"You gain strength, courage and confidence by every experience in which you really stop to look fear in the face..
---
Correct Your Mindset and Expel The Fear
The main problem with many of us is we loose our direction in life. We have great aspirations upon leaving school or college but then just loose direction or do not know how to achieve our dreams.
---
To Boldly Go
For the first time in many years, Star Trek Fans will no longer be able to explore those new frontiers where no man has gone before. Thank heavens for reruns, videos and DVD's! One reason for the success of this TV series is because the storyline appealed to the human desire to explore the unknown.
---
Do You have a Dream?
Do you find yourself sitting at work longing to be somewhere else and doing something you have always wanted to do?We've all had moments like that and my moment came in 1995.I can vividly remember the day it happened.
---
The Answer Is The Question ... Asking The Right Questions!
We all have questions about our lives, directions, and destinies. It is the curiosity of the unknown that intrigues us to ask of the future.
---