Walking a New Road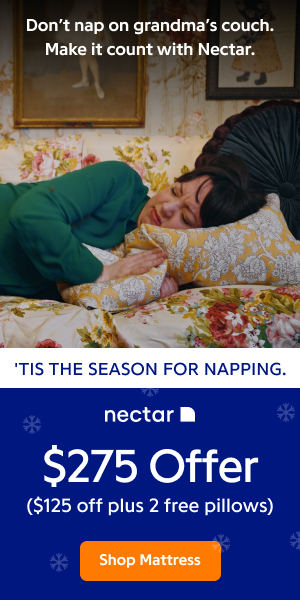 (excerpted from the Take Charge of Your Life 6 CD series)
Here is a good question to ask yourself. Ten years from now you will surely arrive. The question is, where? We don't want to kid ourselves about where; we don't want to kid ourselves about the road we're walking.
At age 25, I had a day shortly after I met Mr. Schoaff called "do not kid myself anymore" day. I didn't want to be disillusioned anymore. Up until then, I had been using the crossed-finger theory. But after meeting Mr. Schoaff, I finally decided that the crossed-finger theory was not going to get me what I wanted. That it wasn't where the treasure lies. That I was going to have to make sure which way I was headed
Then, with the help of Mr. Schoaff, I found with a few reading disciplines, and a few disciplines of mind, and a few disciplines of activity, that when exercised, can begin making all the difference in the world as to where you will arrive.
Just a few changes. Sometimes we get the idea that we're doing about 10% and there's about 90% more that we need in order to make the difference for our fortune but probably the opposite is true. We're doing enough things to have bought and shared in the good life so far. And maybe all we need is that extra 5% or 10% of intellectual change. Activity change. A refinement of discipline. A refinement of thought. And all we need is the ideas to make those simple changes and the equity starts gathering in one year, three years, five years, ten years.
I have a good comment for you: Now's the time to fix the next 10 years. Now, you may have to come to grips with reality and with truth; that's what was good for me when I met Mr. Schoaff, I was 25 years old, he was 44 years old. And he brought me a wealth of experience and he started asking me the tough questions. "Big question", he said, "Are you reading the books that are going to take you where you want to go in the next 5 years?"
Excellent question. See, you want to make sure. I would assume for all of you, to get to where you want to be in the next 5 years, you are either reading the right books or you're not. You're either engaged in the disciplines or you're not. But, here's what we don't want to engage in: disillusion. Hoping without acting. Wishing without doing.
The key is to take a look and say, "Where am I? What could I do to make the changes to make sure that I can take more certain daily steps toward the treasure I want, the mental treasure, the personal treasure, the spiritual treasure, the financial treasure? I don't want to make any more errors, now's the time to adjust my daily program to take me where I want to go."
In lecturing the last 39 years, I've gotten letters and personal testimonies of people that have done such remarkable things with just a few suggestions. And that is why seminars, tapes and books can be so valuable. Here's a key idea for us all to remember: We could all use a little coaching. When you're playing the game, it's sometimes hard to see it all.
But the key is to start right now making these changes to walk this new road. And here's what's exciting to me, just a few daily disciplines makes a great deal of difference in one year, three years, five years. And before you know it, you will be walking a brand new road.
To Your Success,
Jim Rohn
Reproduced with permission from Jim Rohn's Weekly E-zine.Copyright 2005 Jim Rohn International. All rights reservedworldwide. To subscribe to Jim Rohn's Weekly E-zine, go tohttp://Jim-Rohn.InspiresYOU.com
---
MORE RESOURCES:
RELATED ARTICLES
---
Are Millionaires and PhDs Really Smarter? The Answer May Surprise You!
I've had a vast array of job experiences. While in high school, I worked as maid for a local motel.
---
Book Summary: Self Motivation
Gail Lindenfield is a well-known British author who has written several self-help books. In Self Motivation, she does a good job of going over many aspects of self development and she provides solutions to a variety of everyday problems.
---
Visualization
Visualisation plays a very important role with the mind and body relationship. Visualisation and Imagination are quite similiar.
---
How to Tune In Your Brain and Feel Motivated in Minutes
Want to know how to run your brain and be more motivated?Let me tell you a true story..
---
Grit or Grace?
The grit of life is hard to swallow. You make a presentation atthe office and someone points out a small mistake.
---
Breaking Even: When is Enough, Enough?
I had the most interesting discussion today with a friend of mine. He and I were chatting about the economy, his job, families, and life in general.
---
Life Is About Taking
"Move out of your comfort zone. You can only grow if you are willing to feel awkward and uncomfortable when you try something new.
---
The Undeniable Power of a Mastermind Group
A Mastermind is a group of individuals who are joined inpurpose. All bringing their collective talents andexperiences to the achievement of a common goal.
---
Living Outside the Lines of Normal and Reasonable
Elizabeth Tull is a Professional Excellence Coach who lives with her two children outside of Atlanta Ga. www.
---
Correct Your Mindset and Expel The Fear
The main problem with many of us is we loose our direction in life. We have great aspirations upon leaving school or college but then just loose direction or do not know how to achieve our dreams.
---
Increase Your Energy!
It was only about 18 months ago that I could not even keep up with a 90-year old's energy levels. At my partner's family functions, I often sat with his grandmother who, by the end of the evening, was still lively and chirpy while I was barely able to keep my eyes open.
---
REST: The New Strategy for Business and Life Success
No matter how many times you have vowed to change your harried ways, you still find yourself running behind, running out of time, running out of patience and running on EMPTY. Your biggest problem--exhaustion.
---
Dismantle Self Imposed Limits
Round about us is an invisible box that we have created around ourselves, which defines our horizon. Things within this box are within reach, achievable, see-able, touchable, believable, feasible, possible.
---
Are You in Touch With Your Inner M?
"M" is for Motivation.What motivates you to do a good job?Is it a sense of achievement?Recognition for a job well done?Helping people?Desire for responsibility?Solving problems?Making more money?You should give some thought to what motivates you to do your job better and allows you to feel a real sense of job satisfaction.
---
Your Growing Edge
You've probably heard the term "leading edge" used to refer to technology or products that are in front of the curve, that are really advanced. You may have even heard the term "bleeding edge" in this context.
---
Two Months, Two Actions: First Steps to Success
Susan stood on the scale the other day. She had gained two pounds.
---
Constructive Tips About Retrenchment
This article provides constructive tips about facing retrenchment and moving on with new career opportunities.1) Don't take it personally.
---
Motivation By Gratitude
Whenever you feel lethargic and depressed by your situation in life reflect on how much worse things could be. This solution to depression sounds obvious and simplistic but it works.
---
Mind Power
King Solomon said "As a man thinketh in his heart so is he as he continues to think so he remains. Aristotle said "What we expect that we find.
---
When Do You Enjoy Things the Most?
It's a very strange concept. When you are in a place for a very long time, you don't really enjoy it.
---