Back to Boot Camp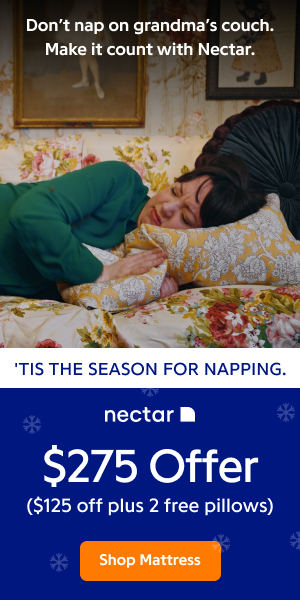 You know, whenever you are going to make a major change and begin to undergo a different lifestyle, it is probably good to make a massive move in that direction. Think about it. As the old saying goes, "If you always do what you have always done, you will always get what you have always got!" So if you keep on living the way you are living, you will keep right on with the life that in many ways you wish was changing! So how do you change your life? You change what you are doing!
This is the basic idea behind the military's Boot Camp. You know the drill. This is where they take a bunch of 18-year-old kids who think they are in pretty good shape, both physically and psychologically and they put them through six weeks of misery! But the misery is intentional!
All of the hard work and physical and mental exercise they put the young folks through is to strengthen them and to prepare them for the jobs they will be performing later on. Could you imagine if the military took a lackadaisical approach and greeted every new recruit with, "Welcome to the Army. We are going to work you easy into your new lifestyle. You can get up tomorrow around ten and brunch will be served at eleven. Come as you are." No way! They get them accustomed to drastic and massive change because they want them to have drastic and massive change in their lives. The only time they ever got up at four a.m. before was to go fishin'! Now it will be every morning!
So what about a life boot camp? Is it possible? Is it something we could, or should, try? I think for many people, the idea of a six-week period of drastic change would be great for them. Even if they didn't live that way the rest of their lives they would still probably make a major shift in the direction they want to go and would be happy with the results they would receive.
So here are some thoughts on ways you could go through a life boot camp. Give it a try for six weeks, just like in boot camp, and see if it doesn't make a difference in your life. As always, if you are going to do something physically, contact a doctor and if financially, contact your financial advisor before beginning anything.
Health.
Try getting up a half hour earlier and going for a walk or a run every day. Perhaps you just skip a half hour of television at night and do it then.Try cutting out desserts or other favorite fattening foods.
Emotions.
Make contact with a broken relationship and begin to get together with them to restore your friendship.Take time each day, even if just for fifteen minutes to sit quietly in silence or with some soft music just to quiet your spirit.
Finances.
Don't make any new purchases that aren't essential for six weeks.Take any extra money you get and pay it all toward your debt. Every nickel!
Spiritual.
Attend your local family of faith for six weeks in a row.Take time each day to listen to some spiritual music or read good faith building literature. (This can probably be combined with the time you take for emotions)
These are just some thoughts for you. I am sure you can come up with some of your own. The idea is to make a drastic step in the right direction. Maybe you do all of them; maybe you combine just a few. The goal, however, is to put yourself into a life boot camp situation. That is what will help you change and make you strong!
Come on soldier, the trumpet is blowing!
About The Author:
Chris Widener is a popular speaker and writer as well as the President of Made for Success, a company helping individuals and organizations turn their potential into performance, succeed in every area of their lives and achieve their dreams.
To see Chris "live" at the upcoming Jim Rohn Weekend Event as he speaks on the subject of Secrets of Influence go to http://Chris-Widener.InspiresYOU.com/ or call 800-929-0434.
---
MORE RESOURCES:
RELATED ARTICLES
---
Remember, Worse Things Can Happen At Sea, So..... Dont Ever Quit!
Throughout the many pages of scores of motivational books, with the Bible being at the forefront, we are encouraged to "not give up." We are told to believe that we can come through any situation and be victorious in life.
---
Motivation By Kicking Butt
Some people respond to being yelled at and even sworn at. This brings out that extra bit of effort and they become highly motivated.
---
Procrastination: Make It Work FOR You!
Man, I love to procrastinate! And I'm pretty darn good at it, too. Would you believe I started writing this article almost six months ago? Yep.
---
The First Step
Today is an anniversary of sorts for me. Three years ago today, I publicly launched Tomorrow's Edge after years of getting ready, talking about how I was someday going to do it, and researching everything but advertising! It was a huge first step in the middle of a bunch of first steps that I had taken up to that point.
---
Making the Invisible Visible: The WOW Behind the HOW!
"We must be the change we wish to see in the world." -GandhiWhen was the last time that you truly marveled at something?Can you remember the exact time and place?One of the characteristics that I find very attractive in people is an ability to nurture a sense of "wonder" about life.
---
Comment on Extra Ordinary Men of Our Time
Remember during the missions of Apollo. And others we knew every astronaut by name, we made them heroes.
---
Make Up Excuses Why You Can
We all have excuses as to why we can't do something. Ask anyone and they can give you a million excuses why it can't be done, why they haven't moved forward on their goals, and on and on.
---
Moving Beyond Your Comfort Zone
Many professionals have attained a high level of competence in their particular fields. They have learned a lot in their careers and they have a good sense of what works and what doesn't.
---
How To Harness The Awesome, Unstoppable Power Of Persistence In 4 Easy Steps
Never underestimate the power of persistence!If you persist you really cannot fail.While you may fail many times along the way, you have nottruly failed until you accept failure.
---
Let It Fly Over Your Head
Sarah Watson is a young woman who contracted HIV eleven years ago at the age of seventeen. She and her boyfriend discovered that they were both HIV positive.
---
10 Things To Do This Summer
Looking for a summer project? How about working on who you are, and what kind of life you really want to live? Here's some ideas.1.
---
Quit Pretending - You Have To Live Whats In You To Succeed
Some people, after they reach their mid and upper adult years seem to go through their lives just existing. Oh! They work at their jobs as best as they can.
---
Activity Versus Accomplishment
Each and every day, all of us continually search for the extra edge to win at the sport of sales and marketing. One of the most important things that you need to know is that there is a thin line that exists between activity versus accomplishment.
---
Employee Motivation - The 8 Basics
Building a team of motivated people in your business is vital to get the very best results, but so many managers focus on the 'ra-ra-ra', rather than the important things - the things that make people feel comfortable in their working environment. Here are eight that you might want to have a think about:The WeatherIs it too hot, or too cold.
---
Ever Feel Like Your Elevator Is Stuck Between Floors?
What do you do when you make a big mistake? When you fail? When you suffer defeat? When everything just goes wrong? When serious misunderstandings develop with others? When it appears like there is no way out? When solutions to your problems just seem impossible?A Familiar Location; The Bottomless Pit!What do you do; do you do nothing and allow the circumstances to push you around? Do you blow your stack? Do you bite the hand that feeds you? Do you become fearful and run away? Do you get your knickers all in a twist? Do you ever feel like your elevator is just stuck between floors?Or, do you grab the bull by the horns and flatten him like a pancake? Do you turn bad circumstances into advantages just for the sheer joy of it? Do you look at every problem with faith and optimism knowing that positive results can and will be found?Time To Grind It Out!Well, I tell you this; if you are the kind of person that always looks for that kind of satisfaction, then you are busier than a one legged man in a bu** kicking contest. But, you knew that quite well.
---
Motivation: The Cure for Complacency
Q. I've always tried to work hard enough to provide for my family and be content.
---
Quick Steps To Help You Take Action Now
Need to move ahead and yet find yourself holding back?Edward W. Smith, motivational speaker, author and TV show host, who specializes in quick tips on how to move your life ahead even faster, offers the following advice.
---
Whatever Happened to You?
Whatever happened to all the dreams? The wants, the desires, the hopes, the cravings, the appetite, the passion? The aspirations of youth? Where did you go? Whatever happened to you?Last night a footballer gained admittance to the football folklore of Spain. He burst onto the field in the dying minutes of the game and scored twice to rescue his team from a hopeless situation.
---
My Grandmother Never Had a Degree
There were four generations sitting at the kitchen table, smacking on Mommy's delicious meal-somehow we never made it to the dining room. I smiled to myself when I thought of how fabulous this truly was--sitting here, next to my grandmother, my mother, my father, my sister, my children and my niece-celebrating Mother's Day.
---
The Best Day Of My Life
Today, when I awoke, I suddenly realized that this is the best day of my life, ever!There were times when I wondered if I would make it to today; but I did! And because I did, I'm going to celebrate! Today, I'm going to celebrate what an unbelievable life I have had so far: the accomplishments, the many blessings, and, yes, even the hardships because they have served to make me stronger.I will go through this day with my head held high and a happy heart.
---