What are You Waiting for?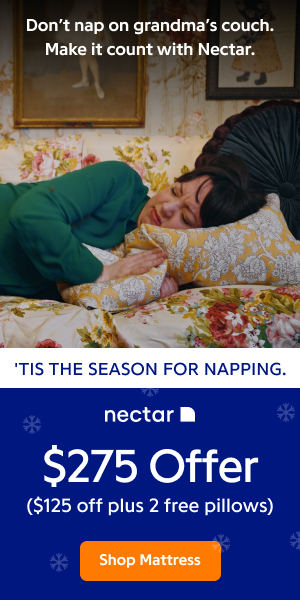 Do it now! Whatever it is you have been putting off, do it. This is your life, it is not a dress rehearsal. What is it you have always wanted to do but, for some unknown reason, never quite get to? I am referring to those usually minor desires, not major goals like "get married" or "start a business."
For me it has been things like, swim with dolphins and ride in a glider plane. These were not major accomplishments but still, for some reason, I had been putting them off for years. Why? Why is it we have a tendency to treat our lives as though we will live forever?
In truth, our time here on this earth is but a brief moment in time. If you compare our, perhaps, 100 years here to the age of this planet we call home, you will see we are only here for a blink in time.
What are you putting off? What are some of the things you have always wanted to experience but are postponing because you think you have all the time in the world?
Read the obituaries in today's newspaper and realize that everyone whose name is in there thought they had another day. It is not my intent to offend you but I do want to shock you into the realization that, this is it! This is your life.
Your life is precious
Do not treat it lightly. Live now! Have you always wanted to sky dive? Visit the Great Pyramids? Swim with dolphins? See Niagara Falls? Whatever it is you have always wanted to do but have been putting off, decide now to do it. Make a plan. Determine what you will need to do to prepare. Find out the costs involved. Take action.
When I started writing this book I had still not swam with dolphins, even though it was something I really wanted to do. There were no logical reasons why I had not done it. I simply kept putting it off. It was always in my "someday I'll" file.
Someday is now! I am pleased to say I have experienced swimming with these wonderful and noble creatures. It was great! Doing it was simple enough. All I needed to do was take action.
In your journal, answer the following:
What is you have always wanted to do?
What preparations will you need to make?
What is you target date to complete this?
Š 2004 Jim Donovan - PO Box 1147, Buckingham, PA 18912 - (215) 794-3826
Jim Donovan is the author of "Handbook to a Happier Life, a motivational speaker and coach. For a no cost bonus product & more, visit http://www.JimDonovan.com
If you had all the information and tools you needed to live your dream life, would you use them? Yes?Click here ==> http://www.jimdonovan.com/ebookoffer.html
---
MORE RESOURCES:
RELATED ARTICLES
---
Change Your Life, Release Fear, and Create What you Really Want
Do you have a dream? Or do you just have a nagging feeling that life could better?Many of us have a life that we know is not what we really want, but perhaps we've become resigned to it, believing that 'this is all there is for me' or 'it's OK, really?' or even, 'it's too late to change anyway.'The reason for this resignation is usually because of fear.
---
Ending Procrastination
Perseverance is about as important to achievement as gasoline is to driving a car. Sure, there will be times when you feel like you're spinning your wheels, but you'll always get out of the rut with genuine perseverance.
---
Head First: 6 Simple, Must-Do Steps to Achieving Extraordinary Results!
What important goal have you set for yourself? What is the most important thing in your life that you have been trying to do for sometime now and haven't made any progress? Why haven't you made any progress? Why isn't the project going forward? Do you believe it can be done?Try thinking about what you are doing in different way.There are five basic steps to getting lasting results.
---
Sow the Seed - See the Harvest
The story is told of two boys who were walking through a field and found some corn seeds scattered across the ground. They each took one of the seeds home and planted it.
---
Motivation: Tearing Down Your Own Limitations
Q.: I've always been sort of cynical about all this motivational stuff.
---
Procrastination Strategies: Boost Your Productivity by Getting On With It
We all suffer from procrastination from time to time but rather than fight it, think of procrastination as a gift. This gift allows you to get clarity on what is important to you and what you should work on next.
---
Motivation - How to Design a Life
"Have you ever felt like you've become the worst possible version of yourself?" - Tom Hanks in "You've Got Mail"Have you ever been relaxing at the movies, enjoying a nice lite movie, only to get blown away by a line said in passing?That's what happened recently as my wife and I watched "You've Got Mail" with Tom Hanks and Meg Ryan. The couple are having an ongoing email courtship, exchanging messages in the wee hours of the night, when this question comes out of nowhere: "have you ever felt like you've become the worst possible version of yourself?"And I thought we were just going to the movies.
---
How Much Fight Is In You?
"All the adversity I've had in my life, all my troubles and obstacles, have strengthened me..
---
How Do I Stop Procrastinating?
Often times we procrastinate because it just seems like so much WORK to get what we want! We just don't feel like the rewards justify everything that needs to be done to obtain those goals.Other times we procrastinate because we feel like we can't have what we really want so we settle for something less than we truly deserve.
---
12 Powerful Motivational Tools That Guarantee Success
No matter how many years you spend in a classroom or fromwhat social class or lifestyle, motivation is the commonfactor among those who are high achievers.Finding the tools to put meaning and purpose in your life,developing a vision, and becoming highly motivated can leadyou towards a successful and exciting life.
---
DAMAGED
On the J-O-B. That's where I met him.
---
Perseverance As A Virtue
"Through perseverance many people win success out of what seemed destined to be certain failure." - Benjamin Disraeli (1804 - 1881) - British Statesman, Prime MinisterLet's face it: life is tough.
---
Procrastination: Make It Work FOR You!
Man, I love to procrastinate! And I'm pretty darn good at it, too. Would you believe I started writing this article almost six months ago? Yep.
---
Motivation From A Great Western - We All Have It Coming
Most self-help gurus warn us against watching too much TV. Spending time with your much maligned TV set does have advantages, however.
---
What is Success?
Everyone wants success. People talk about setting goals and positive thinking and getting to the top.
---
Glass Half Full
YES MY GLASS IS ALWAYS HALF FULL AND YOURS CAN BE TOO!Clients, friends and colleagues often comment on the fact that I am a walking and talking field of positive energy. They wonder, often in amazement, how I keep a balance of calm and joy on a day to day basis.
---
Motivation: The Power of Opportunity
I think each one of us has had the experience of coming up with a great idea for a product or a way to do something, only to see someone else do it and make a ton of money.Here's mine - A few years back I went through advanced training in hypnosis.
---
Unleash Your Unlimited Power
Your Non-Conscious Mind is 98% of your full power. Your Inner Knowing is at least 986,743 times more powerful than your non-conscious mind.
---
That First Step To Massive Success
Do you ever procrastinate? So do I!I had some work to do yesterday and I kept putting it off.I thought to my self - I´ll wait until later when I feel more alert and in the right frame of mind to do it just rightDo you ever do this?Then it hit me like a ton of bricks.
---
What Gets Your Ass Out Of Bed?
Beep. Beep.
---