Your Life Just OK? It Doesnt Have To Be That Way! Live the Life You Really Want To Live!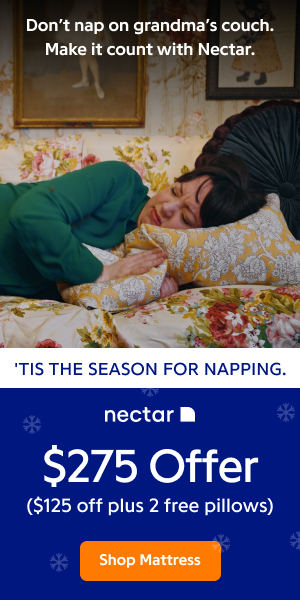 I have some questions for you. Are you ready? How would your rate your life on a scale from one to ten; 10 being fantastic and 1 being the worst it could possibly be? Are you happy with the most important aspects of your life? And note that I didn't say are you content or are you satisfied. I said are you HAPPY with your life the way it is now? If you are, why are you happy? If you are not, why not? I urge you to be specific when you answer those questions.
Most people are unable to say that they are truely happy with their lives the way they are currently and they say that it has been a long time since they have been so.
Think about this: You get up every morning and go to work. Many people do work that they don't really enjoy, but "that's what they know and have been trained to do." They feel fortunate to even have a job in today's world. They spend on the average between 10 and 14 hours each and every day doing something that has to do with work: getting ready, commuting and actually working, yet they don't love what they are doing. It is merely a job. It's a profession. It's a way to make money. They save some money each month... if they can afford to do so. Some can afford to save more than others. They take two to three weeks vacation each year, BUT often times they cannot afford to go away to the places they would really like to go to, because it costs too much. So they stay home or take day trips with the kids instead. They buy a house and are often strapped with the mortgage to such an extent that they can afford to buy only things that are necessary and maybe a little more. Then, after years of working hard, it's time to retire, not being able to be sure that they will collect the social security check that is rightfully theirs. They give the house and all their belongings to the kids along with what little money they have left. And then they make a graceful departure from this great planet called earth and go on to meet their maker.
Is that the way it was meant to be? If your answer to that question is yes, WHO SAID that life was meant to be that way? Society? The government? Your friends? The family? Colleagues who are doing the same thing?
Does any of this sound familiar? If it does, rest assured that you are not alone.
And you know what? It really and truly does NOT have to be that way? There are millions of people in this world that wake up every single day and are happy with their work, their quality of life, their lives in general and YOU can be one of those people. You only have to take the first step. Remember that if you keep doing what you're doing, you will most probably continue to get the same results you are getting now. If you can look yourself in the mirror and honestly say, you are happy with that, then my hat is off to you.
If, however, you would like to change something and you don't know where to begin, but are interested in finding your path, your motivation, that something special that would make your life much more rewarding and interesting. If you would like to find it. If you would like to do it, but don't know where to begin. If you've already tried and it didn't work out, but still have that desire burning inside, there are resources out there to help you make your dreams come true and help you enjoy the success you want.
All you have to do is ask for help from a good coach. Take the first step now. You will be happy you did.
So, the only question left to ask is: What'cha Gonna Do?
(article 2/10 in the series)
JOLTEN Inc. http://www.jolten.com was founded by Anthony Lee Smith with the goal of helping people to improve the quality of their lives, or more specifically, with the intention of aiding organizations, teams and individuals in the achievement of EXTRAORDINARY results.
Anthony Lee Smith realized that inspite of the immense benefits the corporate world provided him as an executive in two multinational companies, there was something much more meaningful burning inside him. Since 2003 Anthony has founded his own business and is now a successful motivational speaker, seminar leader, host and actor. Read his story and about the services of JOLTEN Educational Events at http://www.jolten.com
---
MORE RESOURCES:
RELATED ARTICLES
---
The Loneliness of Personal Growth
The cream rises to the top. That means that it separates itself from the milk.
---
Vanity Killed My Car
When I was a freshman in college, my first car was a 1973 Dodge Swinger. Stop laughing! When I first bought the car it was quite sad looking.
---
Your Dream Can Be Your Future
Here is a basic truth you must accept and believe if you are to achieve yourdream?Your dream can be a reality! That's right, your future can actually see youliving your dream. It doesn't just have to be a big wish!When we are young we are dreamers.
---
Keeping Your Eyes Wide Open: A Letter to a Grandson
One day, a young man was cleaning out his late grandfather's belongings when he came across a bright red envelope. Written on the front were the words, "To my grandson.
---
Are You Ready To Make A Strong Finish?
Talk about a strong finish! In their inspiring story of perserverance which ultimately led to great success and victory, the Detroit Shock won their first ever WNBA (Women's National Basketball Association) championship title. USA Today told of their "worst-to-first odyssey" where the team, after winning only nine games in 2002, they finished 2003 with a league-best record and championship title.
---
Seven Aspects of Making Brilliant Decisions: The Relationship Between Work and Self
Workweek: an opportunity for discovering and shaping; the place where the self meets the world.Regardless of what business we are in, what projects we are working on or what interests we have in the world - we are all in the business of relationship building.
---
How to Talk to Yourself When Nobody is Listening and You Want to
Do you ever pay attention to the thoughts inside your mind? And more importantly do you ever notice the way in which you talk to yourself?We all pay a lot of attention to the way we communicate with the outside world but we often neglect to improve the way we communicate with ourselves.When it comes to motivating yourself to be a better person, to do better at work or to create a happier family life you need to understand the importance of taking control of your self talk.
---
How You Developed Bad Habits That Rob You Of Motivation
Bad habits rob you of your motivation.Today I want to tell you why I decided I absolutely had to take charge of my self-motivation.
---
Just Do It!
If you run a business like I do, you probably have limited time to do all the things you need to do each day. In order to make sure I get to exercise each day, I have to get up BEFORE the chickens do - between 4:30 AM and 5AM.
---
Ill Put My Money On The Kid!
Now, the Fun Part. It is nigh time to find a way to take all the buck out of this bucking bronco we call the internet.
---
Harnessing the Power of the Unknown: Move from Repeating the Past to Re-inventing the Future
The Unknown - it is scary territory for many, something to be avoided for others and shameful for those who feel they are supposed to know everything. What is your relationship with the Unknown? Take a moment to ponder it because your attitude towards and experience of this is what governs your ability to create, to innovate and truly bring more of yourself out into the world - in short to be successful.
---
Motivation: Tearing Down Your Own Limitations
Q.: I've always been sort of cynical about all this motivational stuff.
---
No Regrets
MY FOUR-MINUTE DANCING CAREERA few years ago, I decided to pursue my dream of being a dancer. I was 37 years old and being a dancer was on my list of things to do before I die, so I thought I'd better get cracking before osteoporosis or some other age-related malady took hold of my body.
---
Going with the Flow
This whole idea of change is founded on a single principle: CHANGE IS ALL IN YOUR MIND.First comes a desire or need to change.
---
Practice, Practice, Practice
It may sound silly but the key to self-confidence and building more self-esteem is through practice. Practice what it is you want to feel more confident about and eventually, the confidence will show itself.
---
Habit Change--Six Steps to Success
As every New Year approaches, many of us are doing the usual?thinking, "This year will be different. I'm going to change?(fill in the blanks)?my work habits, my attitudes.
---
Achieving Your Dreams
Have you achieved your dreams? Dreams are an important part of our lives and should not be ignored. Our dreams inspire us to achieve unbelievable deeds, create stunning works of art, bring to life the impossible and give us hope and strength to look toward tomorrow with optimism and determination.
---
The Seven Keys to Motivation
Motivation. It's a complicated subject that is studied by many and understood by few.
---
Trust Your Intuition!
How many times have you been faced with a decision to make and all of a sudden you get this feeling of instinctively knowing what you must do? Something inside you is telling you the difference between what you should do and what you are meant to do. Many people interpret this as a hunch, a gut feeling or having an inkling.
---
Christian Gladiators? Athletics as a Metaphor for the Christian Lifestyle
When Paul first arrived in Corinth in the middle of his second missionary journey, Acts 18:2-3 reports that he joined Aquila and Priscilla in the occupation of making tents. This fits in well with what Paul himself wrote at about that same time.
---