Dont Be Afraid To Build The Dream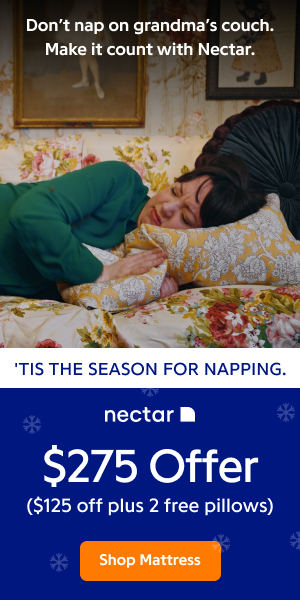 Don't be afraid to build the dream - Attempting to live our life by our own design is certainly no small feat. Often it means doing without in the short term. It can mean going against the grain. Even meeting with some pretty serious opposition from folks that say that it just can't be done...
With all that said, it is still one of the most rewarding things that a person can ever achieve. You see once we start to make little gains in our own lives we begin to believe in ourselves more. Suddenly what we may have viewed as undoable now doesn't appear so far out of our realm of possibility.
There's a famous quote that says, "A man's mind once stretched can never return to it's original form". The quote does a brilliant job of illustrating the importance of going for our dreams.
While it's true that we're never guaranteed success in our efforts, we can certainly take comfort in knowing that even if we fall flat on our face we'll still gain incredible life experiences and increase our knowledge (thus getting us closer to our eventual goals)!
When I look at in that light it almost makes me want to fail as many times as I can knowing that each time I'll get a bit closer in my efforts.
The next time you're faced with the question "what if I fail?" Turn that question around and ask yourself, "but what if I succeed?" The simple truth is that we have very little to lose with regards to our potential rewards... Here's to your success, Josh Hinds
Josh Hinds of http://GetMotivation.com specializes in helping people to achieve maximum success and live the life of their dreams -- receive his motivation newsletter by going to http://GetMotivation.com/ezines.html.
Josh is also the co-founder of http://AudioMotivation.com - visit now to hear leading motivational speakers and authors.
---
MORE RESOURCES:
RELATED ARTICLES
---
Top 4 Reasons Women Ride The "Emotional Roller-Coaster"
1. Women have learned and are in the habit of being driven by the approval of others.
---
Procrastinator No More!
Procrastination is when ever we postpone a task or duty intentionally without a valuable explanation. It is a natural tendency in people.
---
Nine Reasons To Embrace Failure
I've always heard that "public speaking" is the number one most common fear. According to a recent survey I conducted in my e-newsletter, however, this is not the case.
---
What If I Fall Flat On My Face?
I hope you do. Sounds awful, I know.
---
What Google Can Teach You About Success
I just finished dinner and the segment was about to start so I went over to the TV.The reporter was interviewing the 2 founders, they showed the company headquarters, and THEN they brought up something where I said BINGO.
---
Top 5 Reasons Why Youre Not Living Your Dream
1. "I'm too old to make a change.
---
Break And Move Beyond The Length Of The Chains
"Never let fear, procrastination or the longing for approval from others to take possession of your mind, they become self-forged chains." ~ Ty HowardHave you ever experienced a moment in your life where you wondered "What to do next?"Have you ever had a bolt of confidence spring into your being just as you were going to start working towards a new goal, but your comfort zone held you back?Have you ever had the feeling "It's now or never!" but you didn't make your move?If you answered "Yes" to any of the above questions, you at one time wore the self-forged chains.
---
The Power Of The Brain
THE BRAINThe Brain is the instrument of the mind, the body is the servant of the mind. The Brain is the most complex part of the nervous system.
---
Achieving Your Dreams
While most people spend most of their lives struggling to earn a living, a much smaller number seem to have everything going their way. Instead of just earning a living, the smaller group is busily working at building and enjoying a fortune.
---
How to Exude More Confidence
Confidence: The word conjures up images of self-assurance and belief in ones' self. Self-confidence is inward security.
---
Quick Steps To Help You Take Action Now
Need to move ahead and yet find yourself holding back?Edward W. Smith, motivational speaker, author and TV show host, who specializes in quick tips on how to move your life ahead even faster, offers the following advice.
---
A Resolution for Excellence
"We are what we repeatedly do. Excellence then, is not an act, but a habit.
---
Employee Motivation - The 8 Basics
Building a team of motivated people in your business is vital to get the very best results, but so many managers focus on the 'ra-ra-ra', rather than the important things - the things that make people feel comfortable in their working environment. Here are eight that you might want to have a think about:The WeatherIs it too hot, or too cold.
---
Desire + Action = Outcome - Anxiety & Panic
This is my mathematical strategy I use to achieve everything I want in life. Allow me to explain?Now when I was suffering with anxiety and panic disorder I did spend some time just wishing and hoping it would disappear.
---
Yesterday, Today, and Tomorrow
Recently a person attended one of my goal setting seminars with a different kind of focus; I will call him Richie. I had the feeling, as I was leading the group in a goal setting exercise, that Richie had recently traveled this road.
---
How to Talk to Yourself When Nobody is Listening and You Want to
Do you ever pay attention to the thoughts inside your mind? And more importantly do you ever notice the way in which you talk to yourself?We all pay a lot of attention to the way we communicate with the outside world but we often neglect to improve the way we communicate with ourselves.When it comes to motivating yourself to be a better person, to do better at work or to create a happier family life you need to understand the importance of taking control of your self talk.
---
Fear
As you prepare to take your first steps, could there possibly be something holding you back?Maybe you have heard the phrase, "false evidence appearing real." It is a common acronym made from the one word that can and will stand in your path to success.
---
Seven Aspects of Making Brilliant Decisions: The Relationship Between Work and Self
Workweek: an opportunity for discovering and shaping; the place where the self meets the world.Regardless of what business we are in, what projects we are working on or what interests we have in the world - we are all in the business of relationship building.
---
Raising The Bar
One of the most popular events in the Olympics is the pole vault event. We all watch with amazement and anticipation as the competitor runs full speed down the track with a long pole in his hands.
---
Pride and Prejudice Can Be Healed and Melted Away
Several years ago, my husband introduced me to some potential clients of his at a summer picnic. A few glasses of wine for me and many people seem wonderful, situations are funnier and life is more comfortable.
---