Why You Should Write Your Obituary Today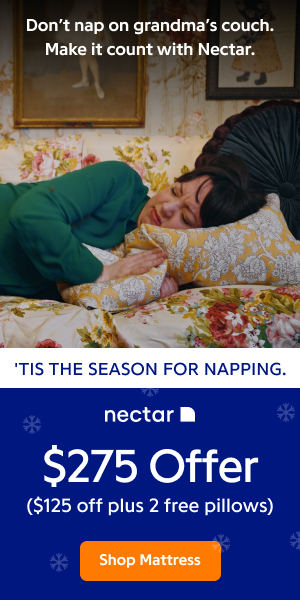 Writing your own obituary sounds and feels a little strange, I know. If the idea doesn't appeal to you, try pretending that you have just won an award and the newspaper is doing a feature story on your accomplishments. By recording what you wish to be remembered or acknowledged for, you will be able to pinpoint the values you would like to live by. And, by identifying your life's values you will be more able to live them now and in the future.
Values are those things that are more important to you than anything else. Values pave the path for an ideal life. When we live according to the values we have embraced we live a life of fulfillment. If we neglect those values that are of great importance to us, we feel emptiness in our lives.What would you like your legacy to be? How would you like to be remembered? Think of four of five words that describe behaviors and activities you have noted in your obituary or feature article. Perhaps you noted that you will be remembered for your community service, your love of family, your artistic abilities and your position as an expert in your field. What values do these suggest to you?
Community service would mean you value Contributing. Love of family could mean you value Relating. Remembering your artistic abilities, you would be acknowledging the value of Creativity. And, noting your position as an expert says you value Excellence.
Once you have identified the values you want to be identified with you can work on integrating them into your life in the present. You can create a life that holds true those values by choosing your goals to your fit your values.
If you want to honor the value of Creativity, for instance, you might have a goal of learning to sew or taking an art class.
Keep a list of your values handy and when contemplating a new goal, check it against your values. Values often shift over time. Someone, who once valued Adventure, may now place a higher value on Discovery or vice versa. It's a good idea to check your values once a year, and what better time than at the start of a New Year.
Beth Densmore is a Personal Life Coach and Motivational Speaker who offers support, inspiration and motivation to those who are in transition and want to achieve a goal. For more information and more free articles like this, visit her site at http://www.newfocuscoaching.com.
---
MORE RESOURCES:
RELATED ARTICLES
---
Why it Pays to Have a Definite Life Purpose
When was the last time you were asked, what is your "Definite Life Purpose"?It is not like everyday we go around asking friends or family what their definite life purpose is or even talk about it. However, knowing what your definite life purpose is, will help you stay focused, accomplish your goals faster, and bring about the kind of results you would like to have in your life.
---
Vanity Killed My Car
When I was a freshman in college, my first car was a 1973 Dodge Swinger. Stop laughing! When I first bought the car it was quite sad looking.
---
Harnessing the Power of the Unknown: Move from Repeating the Past to Re-inventing the Future
The Unknown - it is scary territory for many, something to be avoided for others and shameful for those who feel they are supposed to know everything. What is your relationship with the Unknown? Take a moment to ponder it because your attitude towards and experience of this is what governs your ability to create, to innovate and truly bring more of yourself out into the world - in short to be successful.
---
Define Your Own Future - Shatter The Crystal Ball!
When I decided to look into remote viewing, I had the impression that it had some bizarre metaphysical and psychic associations. But, in reality, remote viewing is a natural and 'taught' method of probing remote locations in the past, present, and future.
---
Heres How Tiger, Oprah, And Spielberg Stay Motivated
I want to share with you a powerful principle that I've usedto change my life and that you can use to unleash your greatness.Tiger Woods knows this.
---
Being Genuinely Curious
Yesterday at the dinner table, my eleven-year-old daughter asked me, "Aren't there times when you absolutely know you're right and the other person is wrong?" She had a disagreement at school that day and believed that her view was the truth. I said, "I used to think I was always right and that other people were wrong.
---
The Downward Spirals Of Life - Top Ten Steps For Freeing Ourselves From
Some people call them vicious circles or cycles. I prefer to think of them as downward spirals of life.
---
Words That Inspire - CHOICE
What CHOICE do you want to make?Dictionary* says:the act of choosing, power of choosing, a person or thing chosen, the best part, care in selecting.What it REALLY means: making a commitment to what matters to you; acting on your priorities and your values; expressing to yourself and to others what you want and need in your life.
---
The Greatest Secret To Producing Real SOLID Excellence!
One fact stubbornly stays true: while everyone desires to succeed, only those who truly COMMIT to their dreams would be able to attain success. For most people, having MORE money, MORE freedom and MORE success is nothing but a feeble desire.
---
How Mind Implants Increase Business Success
If your business isn't as successful as you envision, what's holding you back? You might say it's a lack of capital, a lack ofemployees, a lack of *great* employees, a lack of time, a lack ofinventory, a lack of ..
---
How to Exude More Confidence
Confidence: The word conjures up images of self-assurance and belief in ones' self. Self-confidence is inward security.
---
Fear of Failure
The fear of failure is more deadly than failure itself. The fear of failure paints so many imaginary scenarios which petrifies you and renders you immobile.
---
Do You Know Which Door To Open?
Do you remember that old television program that gave the contestant the opportunity to choose one of three doors and receive whatever was behind the door?I was reminded of this television program the other day when I was pondering a decision I was struggling to make. My usual process for decision-making is to make a list of pros and cons, revisiting and revising the list every couple of days.
---
REST: The New Strategy for Business and Life Success
No matter how many times you have vowed to change your harried ways, you still find yourself running behind, running out of time, running out of patience and running on EMPTY. Your biggest problem--exhaustion.
---
How to Get Motivated and Have Industrial Strength Self-Motivation
It is not your fault if popular self-help courses have never worked for you over the long term.How to get motivated is not adequately dealt with.
---
Why Holding A Vision Magnetizes Great Achievement
The only reason some people enjoy success while others fail is because those who succeed persist in holding the vision of what they want.They succeed, in the first place, by creating a vision.
---
Speed Reading Technique
Four Brilliant Tips to Speed Read Faster than EverMany people, particularly students, would love to beable to take in information faster. However prior to retaininginformation, they've to go through the 1st stage oflearning, which is reading.
---
The Top 10 Ways to Overcome Procrastination
When a person is bored or uninterested, certain tasks and projects can seem like torture! This feeling usually leads to procrastination, and procrastination often leads to guilt. Here are some practical ways to avoid these situations and overcome procrastination:1.
---
Motivation By Spring Cleaning
Spring cleaning is a great motivator. Why confine it to Spring?It is arguable that we should not only give gifts at Christmas and make resolutions at the New Year.
---
Does Your Battery Need Recharging?
A technical support person in a pager company tells the story of a customer call to the customer service center from a man who repeatedly complained he was being paged by "Lucille." He was instructed that he would have to call her and tell her to stop paging him.
---