Quick Steps To Help You Take Action Now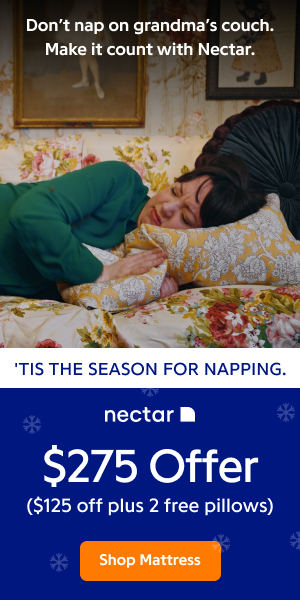 Need to move ahead and yet find yourself holding back?
Edward W. Smith, motivational speaker, author and TV show host, who specializes in quick tips on how to move your life ahead even faster, offers the following advice.
One of the main reasons we hold back taking action is the desire for perfection. We want all the information, we want every part to be perfect, we want all our questions answered, and so on. Give it up, it isn't going to happen, life isn't like that, you will never have everything you need to make it perfect, so you need to shoot for "good enough" instead of perfect and let it go.
It has been said that one advantage of making a good enough decision now, versus waiting for the perfect decision later, is that it gives you more time to change it, and there is some truth to that.
First, make that decision and implement it based on the best information you have, then, monitor feedback on how the project is going, finally, take corrective action and watch your project succeed.
Remember the two keys things to having a successful project. The first is starting it, which we have covered here, and the other thing is finishing it. So give it your best shot and then let it go and finish it.
Contact Information
Edward W. Smith, 201-568-0019, edsmith@brightmoment.com, www.brightmoment.com, PO box 8106, Englewood NJ 07631-8106
Copyright Edward W. Smith 2005
Edward W. Smith is the author of Sixty Seconds To Success, he produces and hosts the Bright Moment TV show, is a motivational speaker, and is the president of the Bright Moment Seminars.
---
MORE RESOURCES:
RELATED ARTICLES
---
Overcoming Limiting Beliefs
It is not just new age hype, studies in the area of quantum physics are leading to a growing acceptance of the theory that we can control the outcome of events by concentrating on changing our thought patterns and focusing on our preferred result.The thoughts we sow are as influential as our actions on the harvest we reap.
---
Frustration, Isolation, Overwhelm
Whether you've been in business for yourself for a day or a decade, you remember that sweet feeling of freedom when you first thought, "I'm going to do this on my own. I'm going to go into business for myself.
---
My Grandmother Never Had a Degree
There were four generations sitting at the kitchen table, smacking on Mommy's delicious meal-somehow we never made it to the dining room. I smiled to myself when I thought of how fabulous this truly was--sitting here, next to my grandmother, my mother, my father, my sister, my children and my niece-celebrating Mother's Day.
---
Get Started! Do Something!
This is about getting started. Taking that first step.
---
Lego Laws for Life
Just about everybody owns or has owned a bucket of Legos in their time. There's no denying the fun they provide for a child or even for an adult, which is why, many Lego collections are passed down from one generation to the next.
---
Creativity and Innovation Management - the Value of Challenge
Creativity can be defined as problem identification and idea generation whilst innovation can be defined as idea selection, development and commercialisation.There are other useful definitions in this field, for example, creativity can be defined as consisting of a number of ideas, a number of diverse ideas and a number of novel ideas.
---
6 Simple Steps To Accelerating your Learning
What is Accelerated learning?Simply put, accelerated learning is the ability to absorb and understand new information quickly, and also to be able to retain that information.It involves the process of unleashing the abilities within us.
---
The Power Of Purpose
The manifestations of motiveA man is captive within himself. He dwells in a freedom which is confirmed to bounds, he breathes in an ambience ensnared to limits, he nurtures a shriveled valiance with the quaint promises of trepidation, and he is infinite to his content and eternal only to his perception.
---
Say It Aint So
For years, many of us heard the phrase "Knowledge is Power." We actively devoured books upon books to advance our knowledge in the hopes of gaining power.
---
Are Millionaires and PhDs Really Smarter? The Answer May Surprise You!
I've had a vast array of job experiences. While in high school, I worked as maid for a local motel.
---
10 Easy Ways To Stop Procrastinating
It is counterproductive to concentrate on so many tasksthat you cannot accomplish them and may cost you time andenergy with no results. Many people seem to spend a lot oftime and energy only to achieve very few results.
---
Whats Stopping You?
We're all familiar with the cycle:We want new, but resist change.We want satisfaction, but procrastinate.
---
Hey CyberJunkie, Clean that Booger off Your Nose!
Well..
---
No Regrets
MY FOUR-MINUTE DANCING CAREERA few years ago, I decided to pursue my dream of being a dancer. I was 37 years old and being a dancer was on my list of things to do before I die, so I thought I'd better get cracking before osteoporosis or some other age-related malady took hold of my body.
---
The Art of Wastebasketry
Are your filing cabinets stuffed so full that it's difficult to retrieve and file papers? If you're like 80% of the people in the audiences to whom I speak, your answer is "Yes." "Are there things in your filing cabinet you could probably throw out?" Most once again answer "Yes.
---
No Excuses
Don't you just hate it when people make excuses for their failures? So do I. But do you know what I hate even more? Finding myself making excuses for my failures! I have a policy that I try to live by: No excuses.
---
Know your Mission
One passage states "If you want to defeat them, distract them." Another reads "divide and conquer.
---
Motivation: No Finish LInes
There is a saying that goes something like "getting to the top is easy, the hard thing is staying there once you get there."There's a reason the above statement is so true.
---
Do You have a Dream?
Do you find yourself sitting at work longing to be somewhere else and doing something you have always wanted to do?We've all had moments like that and my moment came in 1995.I can vividly remember the day it happened.
---
Discover The Spark That Motivates You In Business and Life
Can There Be Any Other Business Like Your Own Business?"Whatever you persistently allow to occupy your thoughts will magnify in your life."-Dennis Kimbro, PhD.
---