Corporate Training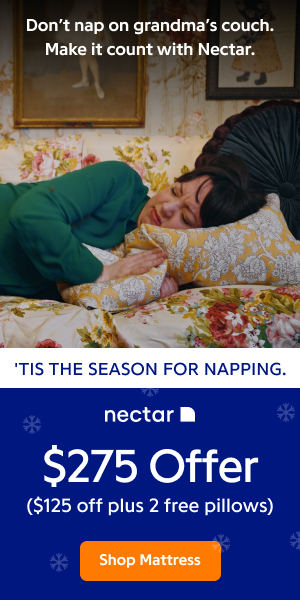 As a Corporate Trainer previously to the national carrier, Malaysia Airlines (MAS), for more than 15 years, Ricky Wong has conducted many motivation and corporate training and development programmes for its employees. Now, Ricky Wong has discovered his passion and started his own motivation training and corporate training provider services. He then customised these training programmes for any organisations with the aim of creating a highly motivated human capital. His training programmes have a common objective of increasing staff morale and improving productivity through life-long learning.
Solution to a problem is like screw driver to a screw. It does not work if it does not fit. Similarly, If you have a problem where your staff is not motivated in doing the thing he/she is suppose to do, or he/she could do it if he/she wants to do; then the right solution has to be sought. It may be a training problem or it may not. Sometimes it is a performance problem where subsequent training may not help.
In finding out whether your staff is doing what he/she is suppose to do, you should have set the desired level of competence or Standard Of Competence (SOC) and identify the current level of competence (CLC). The difference between SOC and CLC is called the training gap.
We, at yktpc.com, are committed to help in closing this gap or making the gap smaller through offering and conducting a series of corporate training and other skilled-based training programmes. These training programmes are aimed at improving the knowledge, skills and attitudes of the employees thus improving productivity and bottomline of the company at large:
• Mastering Personal Effectiveness
• Motivating Self And Others For Results
• Powerful Listening Skills
• Essential Business Ethics Programme
• Developing A High Performing Team
• Motivating Yourself For Success
• Peak Performance Using MBTI
• Dynamic Team-Building Programme
• Effective Communication Skills
• Powerful Inter-Personal Skills
• Customer Care Excellence Programme
The people in your organisation is the most important asset that you need to invest in. Your Return On Investment (ROI) in the human capital may be seen in the increase of profit margin contributed by a group of motivated employees who are willing to learn and change after attending a training programme. Therefore, we need to constantly learn new things and it's our responsibility to make sure that all our subordinates are well-trained and well-developed in the fields where they render their service.
Mastering Personal Effectiveness

You have unlimited potentials within you. You can develop these potentials by taking a few steps which can bring you to the peak of your life.

You will discover how to maximise your strengths, use positive thinking, harness your mind power, forster happy relationships, care for yourself and others; and lead a productive life.

Duration : Two (02) Days
Motivating Self And Others For Results

You often hear people talk about motivation. It is the energy to keep us going and the force that moves the world. It is also the power that enables us to stay alive in all aspects of our social, family and working lives.

The programme will allow participants to understand the importance of motivation as a management tool to achieve better performance from themselves and from people working with them.

Duration : Two (02) Days
Powerful Listening Skills

There is a common myth in communication - listening is passive. you can't control or improve it. The truth is that listening is active. In fact, when you improve your listening skills, you communicate more clearly with fewer mistakes and misunderstandings, you are seen as more intelligent, organised and reliable. The truth is good listening is absolutely essential in both your professional and personal lives.

This programme will allow participants to understand the importance of listening in the process of communicating with others. You will also learn and practise the good listening skills with the aim of communicating more effectively with superior, subordinates, customers, clients and the rest.

Duration : Two (02) Days
Essential Business Ethics Programme

The path of excellence is through goal setting and good human values and business ethics - where the goal is organisational transformation and what good human values and ethics do to business.

This programme will enable participants to clarify their personal values and be aware of the importance of good human values and business ethics at home and workplace.

The programme will also focus on the internalisation of good human values and business ethics as a way of life and the inculcation of good human Values which eventually will bring about the Values Community in the organisation.

Duration : One (01) Day
Powerful Inter-Personal Skills

The importance of inter-personal communication in your organization is high and should be made a priority if it is not already. The importance of Inter-personal communication skills exists because without communication no real or effective work could ever be carried out.

So, the importance of inter-personal communication skills in your business is to promote more effective business practices and allow individuals within the organization to feel comfortable communicating with others and to feel informed with the information they are receiving.

By recognizing the importance of inter-personal communication skills and implementing them in your daily life your employees and business will perform better because everyone will know what is expected and how to perform.

Duration : Two (02) Days
Developing A High Performing Team

Vision can give us the direction to our future. However, vision can't guarantee the rightness of this direction. Only "values" can.

This programme will show you how values can provide the principles and guidelines of business ethics and thus lead to responsible action.

It will also enable you to understand how values can be used as vehicle for developing a high performing team at the workplace.

Duration : One (01) Day
Motivating Yourself For Success

The success of the organisation and yourself cannot be achieved without "you". If success is achieved by doing the different things, then people who continuously doing the same thing over and over and expect the different results will never achieve success.

According to De Foreman: "Winners are people who do the things losers are uncomfortable doing".

In this programme, you will be given the tools and exercises for achieving whatever success that you want. May be you want success in your career, health, family, education, finance, social work or spiritual growth; you can accomplish them using the tools you learnt in this programme.

Duration : Two (02) Days
Peak Performance Using MBTI

Myers-Briggs Type Indicator (MBTI) is an instrument used to determine the different preferred psychological types of individuals which influence the way we communicate, learn and perceive, think and make decisions, and eventually work with others.

Today, how well people perform in the organization is very much affected by what personality types that they have. Therefore, understanding the personality types of others will help in the increase of performance in them.

Duration : One (01) Day
Dynamic Team-Building Programme

Small success is achieved by individuals. But, big success is only possible for groups or teams in organizations. Therefore, building a dynamic team in the organization is the key to organizational success.

In building a dynamic team, all employees in the organization can now use proven and practical skills which they may learn in this course to become active team players working "Together Everyone Achieves More".

This programme will enable participants to appreciate the power of positive thinking in developing a positive, cohesive and coherent team and thus achieving organisational goals.

They will be undergoing many different types of teambuilding games, role plays and experiential learning activities with the objective of enhancing and reinforcing their learning effectiveness thus able to manifest a positive outlook, work better in team, demonstrate higher motivation and enthusiasm at work, have high morale and achieve better results at workplace.

Duration : Two (02) Days
Effective Communication Skills

Communication is a paradox. It is the lubricant that helps us interact as independent individuals, and at the same time, it is the glue that holds us together as one. This applies to all levels in the organisation and is critical to a healthy and productive environment.

Duration : Two (02) Days
Excellent Customer Care Programme

Even if you don't work directly in "customer care," according to author Michael LeBoeuf, "Knowing how to win and keep customers is the single most important business skill anyone can learn." Customers are a company's greatest asset, and their care should be of highest priority.

You can apply principles of good customer care in any job that involves talking with customers. Here are four qualities you can cultivate to better CARE for customers:

• Reliability
• Assurance
• Responsiveness
• Empathy

In this two-day programme, the participants will appreciate the importance of the customer, how to retain customers and make them keep coming back for more. Customer care is crucial for business survival in today's competitive market.

Duration : Two (02) Days
---
MORE RESOURCES:
RELATED ARTICLES
---
Motivation: The Power of Opportunity
I think each one of us has had the experience of coming up with a great idea for a product or a way to do something, only to see someone else do it and make a ton of money.Here's mine - A few years back I went through advanced training in hypnosis.
---
What Makes You Special?
Many people are too busy today trying to fit themselves into the image of other people. This ranges from physical appearance to dressing mannerism right to extreme character imitations.
---
How to Give Yourself a Motivational Warm Up When You Wake Up
Question:What is the worst thing you can do when you start your day?Answer:Wake up feeling lethargic and expect yourself to perform at 100% from the moment you get up in the morning; and then compare how you are doing during the day against this unrealistic benchmark.There is a better way!As you wake up in the morning take charge of your thoughts in that early morning awareness before you fully awake.
---
9 Ways to Motivate Yourself When You Just Dont Feel Like It
Achieving the really big goals and dreams always involves breaking it down into do-able little steps. Assuming that you've picked a goal or dream that you really love working at, then most of the steps are a delight to take.
---
Spring! Time for Love and New Beginnings
Prepare, prepare, prepare! The horizon screams of spring and the budding trees, tulips poking their head above the soil and thoughts of romance and love fill our hearts and minds. Are you ready for what awaits you? Well, if not, we need to get started right away!First things first, get your house in order, no I am not talking about the dwelling in which you reside, I am referring to the temple (your body, mind and soul) of all existence! Time to throw out all preconceived notions of what the other sex is looking for and re-create the person you are, the person you want to be!Put that smile to work, make eye contact, approach a stranger (be careful), strike up a conversation, and take the initiative for the new beginning you want to have this year! There is no happiness greater than that which is within you, and love evolves from loving oneself.
---
Courage Is A Gift
"It is not what happens to you, but how you react to it that matters. -Epictetus, the 1st Century Greek PhilosopherCourage is daring to be? Brave.
---
Intelligence & Energy
Life and evolution is the dynamics of energy in which there is gradual unfoldment of energy and intelligence. Intelligence opens packets of energy which further opens up the doors of higher perceptions.
---
Live Life with Gusto
Life is a gift; live it with gusto everyday. Don't worry about the future because most of what you worry about never happens.
---
The Doomsday Device ... The physical Brain In Action
Our physical brains quickly and easily handle mundane sequences of operations, or processes without question. It repeats processes like a machine: A»B»C».
---
Ill Put My Money On The Kid!
Now, the Fun Part. It is nigh time to find a way to take all the buck out of this bucking bronco we call the internet.
---
Five Ways to Expand Your Comfort Zone
Expanding your comfort zone isn't quite the same as building self-confidence. However, the two do fit together rather nicely.
---
ABCs for High Achievers
A im for what you want by focusing clearly on priorities.B elieve in yourself and your goals, and then begin to strive for them.
---
Why Do We Need Our Addictions?
If money is considered to be the root of all evil, then whatwould we classify as our addictions?The psychology of the human mind is ultra complex whencompared to any other species on earth, so why does it loveto tangle itself up in a destructive mode? Once more, whywould it seemingly feel right to be in this place in life?Let's drill down and put addictions in a separate folder. Psychological addictions are much more prevalent thenphysical ones; however, people can have both.
---
How To Become More Patient
"Lord give me patience - and hurry!"Have you ever prayed this prayer? You've had plenty of opportunities to, haven't you? I don't know about you, but I tend to overestimate what I can accomplish in the hours I have, and underestimate the hassles that will accompany those tasks that seemed simple when I took them on. Patience is an essential skill for both organizational leaders and team members.
---
Ready, Set, Action!
James 2: 17?faith by itself, if it is not accompanied by action, is dead. 24You see that a person is justified by what he does and not by faith alone.
---
Its Not Enough
Whatever you are doing in your life at the present moment; it's not enough. What do you mean it's not enough? I've done all I can.
---
How You Developed Bad Habits That Rob You Of Motivation
Bad habits rob you of your motivation.Today I want to tell you why I decided I absolutely had to take charge of my self-motivation.
---
Do You Know Which Door To Open?
Do you remember that old television program that gave the contestant the opportunity to choose one of three doors and receive whatever was behind the door?I was reminded of this television program the other day when I was pondering a decision I was struggling to make. My usual process for decision-making is to make a list of pros and cons, revisiting and revising the list every couple of days.
---
March Madness - Give Me The Ball!
March madness is great to watch not because I havebasketball ability, (you can tell that by myheight), but because every year there are somegood players that become great players. Some ofthe tournament games are nail bitters and comedown to last second shots.
---
Face Your Fears
Yes, that's me up there! Interestingly enough, I used to be deathly afraid of heights. I'm not suggesting para sailing is the best way to overcome a fear of heights but it worked for me.
---