Why are You Living?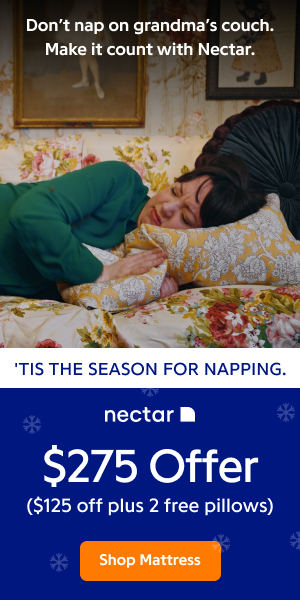 It was 4,O'Clock in the morning, my regular time to leave my bed and prepare myself for the day's activities. But today, it was special?some thoughts were troubling the peace of my find. Why are we living? What is the purpose of this life? For whom, I am living? For my parents, my spouse, my kids, my country, my religion, NO, I am and in that manner we all are living for ourselves. If today anything happens to me, will my spouse, my parents, my kids, stop living? No, they will not. Then, what is the purpose of living? Why are you living? You are living for yourself, your name, your growth, and your happiness. The purpose of this life is: "You in Particular and others in General".
We take one birth, die only once, love only once (True and Unconditional Love) and live only one life. Am I living for picnics, parties, clubs, and dances and just to enjoy my life or there is some other purpose as well. "To me, there is only one form of human depravity - the man without a purpose." Those are rather harsh words by Ayn Rand. However, I can understand her point. After all, a life without purpose is a life wasted. Kenneth Hildebrand eloquently explains the problem: "Multitudes of people, drifting aimlessly to and fro without a set purpose, deny themselves such fulfillment of their capacities, and the satisfying happiness which attends it. They are not wicked; they are only shallow. They are not mean or vicious; they simply are empty - shake them and they would rattle like gourds. They lack range, depth, and conviction. Without purpose their lives ultimately wander into the morass of dissatisfaction. As we harness our abilities to a steady purpose and undertake the long pull toward its accomplishment, rich compensations reward us. A sense of purpose simplifies life and therefore concentrates our abilities; and concentration adds power.
The purpose of life, then, is to lead a life of purpose and its meaning is to give life meaning. But what is meant by purpose and meaning? They simply mean the "big picture," vision, chief aim, or core values that all other goals are subordinate to. For example, our PURPOSE might be to leave the world a better place than the way we found it, or to make everyone we meet happier. Either of these purposes would be noble and achievable. How can we help create a better world or make others happier? Wouldn't you agree that one way is by refusing to steal, criticize, intimidate, gossip, or argue? Another way would be to treat others with kindness, generosity, honesty, and respect. Our goal should be not merely to be good, but to be good for something; to have value that we offer to the world. Our PURPOSE is the path we follow; it's a broad paintbrush that colors all areas of our life. When all personal goals (career, family, etc.) are aligned with our PURPOSE, we will be authentic beings with integrity.
Those who lead empty lives sometimes turn to bigotry and hatred for solace. So we need to be careful to choose a PURPOSE that will help us to grow, help our potential unfold, and help us transcend our present limitations. Our potential is staggering.
A life of PURPOSE is not without effort. But we must ask ourselves, "Which is the better rosebush, that with the fewest thorns or that with the finest roses?" Toil, pain, and sweat are the birthplace of greatness. Let's not spend time; let's use it; use it to make a difference. If we make a difference to the world, won't we also make a difference to ourselves? If the world is happy that we are here, won't we feel the same way? Perhaps this is why Zig Ziglar offers the following advice: "Don't become a wandering generality. Be a meaningful specific."
Conclusive Remarks.
Identify your self. Identify a purpose for your life. If your happiness can bring happiness to others, it is good. If your prosperity can bring prosperity to others, it is excellent, but it should not be vice-versa. There is no charity. There is no free lunch. Most of us are living for our today, "Enjoy your today, tomorrow we will think about future". Even animals can do that, then how are you different?
Looking forward to your comments.
Regards
Sanjeev Sharma
Mobile: 9890788259)
E-mail: ss_himachali@yahoo.com; s070976@yahoo.co.in
Blog: http://sanjeevhimachali.blogspot.com
You can read my BPO related articles at www.bpoindia.org/research
You can read my article on Motivation, Inspiration and Dreams at http://www.ezinearticles.com
---
MORE RESOURCES:
RELATED ARTICLES
---
Ambitiously Pursuing Your Own Self
(Excerpted from The Power of Ambition series)What is the origin of true ambition? There exists really only one place to find true ambition and that is within you - in every thought, in every movement, in every motivation. Your ambition is an expression of who you truly are, your own self-expression.
---
Regret or Passion? Which Will Be Yours?
I once attended a retreat on how to live with passion and fulfill one's life's work. The facilitator posed the question, "If money was not an issue, yet you had to work full-time, what would you do?" Answering this question was a turning point for me.
---
Get Things Done: Take 21!
Ever begin doing something that you do for a few days, and then simply stop doing it?For example, let's say you promised yourself that you were going to file papers immediately before they got out of hand, but then something else came up, and the next thing you knew, you had another pile of papers that needed to be filed.Or perhaps, on January 1 you made a vow to yourself to exercise for 20 minutes every day.
---
How Great is the Strength of Your Belief?
Be careful what you believe because that is what you will experience. Your belief system is a mechanism which is uniquely yours.
---
After the Storm......
Have you ever wondered why is it that after we go through a bad phase in life we seem to come out better for it? It use topuzzle me too until recently after I stared down a gunman'snozzle I realized why.If you have ever been in a situation like I did and survived totell the tale you would be more than grateful for everything.
---
The Ultimate Kick-butt Motivational Lesson
How often have you struggled with yourself over the work that needs to be done? How many times have you put off performing some task or other because it's too mundane?Not everything you do in business is going to excite you. There will be many times when you just can't get yourself sufficiently fired up to make the effort to start, develop or even finish a project.
---
Danger In The Comfort Zone
I don't know who said it or where I heard it, but I'm sure it was brought to my attention by a sales trainer somewhere, at some time during my journey through the maze of countless sales trainings and seminars that I have attended over the years, but it does make perfect sense.There is danger in the comfort zone!Ahh yes! The comfort zone, we all know it very well, we have all spent a lot of time there.
---
To Boldly Go
For the first time in many years, Star Trek Fans will no longer be able to explore those new frontiers where no man has gone before. Thank heavens for reruns, videos and DVD's! One reason for the success of this TV series is because the storyline appealed to the human desire to explore the unknown.
---
Top 5 Reasons Why Youre Not Living Your Dream
1. "I'm too old to make a change.
---
A Tribute to Edna
To the world you might be one person, but to one person you might be the world. - UnknownThis week I had a coaching session that caused me stop, sit back and reflect on why we're really here.
---
Words Have Power
How many times have you heard or read that words have power? Maybe it was in the context of working 'magic' or 'positive affirmations' or visualization techniques and you just dismissed it as more of that 'psychic hooha'.Well, in my humble opinion, if you dismissed it, then you're closing your mind to an important truth.
---
Do More! Learn More! Create More! Live More!
Over the years in America and the west generally, the nature and means of education have dramatically changed. But it is an error to think that before the contemporary era of schooling on a mass scale that no one was deeply or broadly educated.
---
Pride and Prejudice Can Be Healed and Melted Away
Several years ago, my husband introduced me to some potential clients of his at a summer picnic. A few glasses of wine for me and many people seem wonderful, situations are funnier and life is more comfortable.
---
Life Doesnt Have A Sell By Date
Or does it?Best on or before?..
---
What Being Vs Doing Really Means
So often we hear about "being" rather than "doing." Often it's given as advice when we are overwhelmed, overworked and overstressed.
---
Are You Lacking Self-Discipline? - Part 1
A man does not live until he begins to discipline himself; he merely exists. Like an animal he gratifies his desires and pursues his inclinations just where they may lead him.
---
Tony Robbins - 10 Lessons I Learned From Anthony Robbins
Tony Robbins has been an inspiration for millions. Love him and his philosophy or not, it is undeniable that he has had a positive impact on millions of people.
---
Creative Procrastination
Do you ever postpone things, or just forget about them for a while, or tell yourself, "I'll get to that later?" Do you sometimes feel guilty about it? Well, it's true that procrastination can be a bad habit, but there are times when it can be useful.Procrastination When You Are UnsureSometimes procrastinating makes sense if you aren't sure you should be doing something.
---
4 Simple Ways To Get Over Your Need For Acceptance... And Get On With Your Life
Imagine what your life would be like if you could just be yourself, without thinking twice about what other people think of you! Here are four quick tips that will help you get over your need for acceptance. Make these four things a part of your daily routine and you'll find that people will judge you less and accept you more!1.
---
How to Take Your Stalled Projects to the Finish Line
Q. I have several projects going at once -- but I never seem to finish them! I'm pulled in so many different directions -- and I end up with nothing to show for my efforts!A.
---