Overcome Fear: You'll Miss All The Shots You Don't Take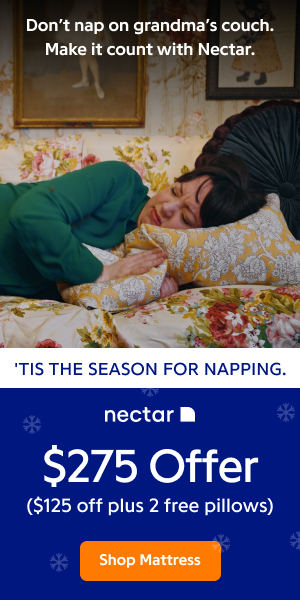 A lot of folks are petrified at the mere thought of making an attempt. They believe they will not make it. They believe they don't have what it takes to make it, hence there was no point trying.
How do you know what you are good at, if you don't try? If you are so sure you will fail, then why not fail in style, by trying. If you try, you have a chance of making it. If you do not try, your chance of making it is zero.
There are odds, for and against, in every undertaking. What is the point rigging the odds against you, instead of going against the odds. By staying put, you have ensured that you do not make it. You did not make it, not because you failed, but because you failed to try.
Any time we contemplate stepping outside our comfort zone to go do something worth while, something that will impact the society positively, something we have been dreaming about doing, all our fears rear up their ugly heads. We begin to simulate all manners of "what if" scenarios. Why dream up obstacles, real and imagined. We never stop to think that most of the things we are afraid of never come to pass.
We dwell on what we don't want, rather than what we want. And since we dwell on what we don't what, that is what usually happens?what we don't want.
In life, nothing ventures, nothing wins. We increase the odds in our favor when we stand up and take a shot. We become better at it as we take more shots. We learn from our past mistakes and become better. Sometime soon, when opportunity meets with preparation, we get to take a clean shot at the bull's eye.
Some folks complain of lack of opportunities. You can create one yourself, or be prepared for it when the next one shows up. If you are not prepared, you will not recognize one, right under your nose. It may come dressed in work clothes, and walk right by, while you keep looking.
You get to miss all the shots you don't take. To increase your odds, gather up your courage, put away your fear and attempt something. It is better to fail at something, than to succeed at nothing!
Usiere Uko is the webmaster of the Financial Freedom Inspiration website and editor of the monthly Financial Freedom Inspiration Newsletter, a free ezine to inspire you to exit the rat race and fulfill your God given dreams. To subscribe or visit the site, please visit http://www.financial-freedom-inspiration.com
---
MORE RESOURCES:
RELATED ARTICLES
---
What is Your Challenge
January is almost over.Why do most New Year's Resolutions fail?By now, many New Years resolutions would be thrown out,forgotten, shrugged off.
---
Mr. Smith, Please Enter the Dream Room - Dream Big Dreams to Do Big Things!
Enjoy a great quote to start off this fantastic week!"All men dream: but not equally. Those who dream by night in the dusty recesses of their minds wake in the day to find that it was vanity: but the dreamers of the day are dangerous men, for they may act their dream with open eyes, to make it possible.
---
Testy Horses and the Art of Speed Waiting
"What are you waiting for?" said Nelson, looking at me impatiently. "Well? Go on.
---
Why Bother About Your Life?
Have you failed to create the life you want, because you are afraid to take risks or leave your comfort zone?Have you turned down an important opportunity because you were nervous and thus failed to adequately prepare?Are you paralyzed with fear at the thought of launching out to start that business you have always dreamed of?Are you still doing the same old things you hate so much because you are afraid to work hard at doing what it takes to succeed?If you are wondering whether it is worth the hassle to go the extra mile to create the life you want;The following ten reasons will encourage you and remind you why you must bother about your life, career, or undertakings.You bother because:1.
---
Making Decisions
You lost your job. Your partner left you.
---
Mind Power
King Solomon said "As a man thinketh in his heart so is he as he continues to think so he remains. Aristotle said "What we expect that we find.
---
When Do You Enjoy Things the Most?
It's a very strange concept. When you are in a place for a very long time, you don't really enjoy it.
---
Choose Your Suffering - Be Willing to Pay the Price for Success!
One day when my friend Todd and I were having lunch, he let me know the best piece of marital advice he ever received. He said "Phil, It's up to you.
---
A Special Q & A - All About Passionately Soaring in Life
1. How do I discover my passion?This is one of my favorite reasons for giving Divinely channeled private consultations.
---
Ask Your Question - Get what You Desire
"Questions get answers, advice, opinions, beliefs, impressions, stories, and more questions. Questions are about life, people, careers, achievements, facts, and faith.
---
Creating Your Best Year Ever
January is synonymous with resolutions and getting organized is high on many people's list. Unfortunately, perhaps some of us make a resolution, when what we really want is a revolution.
---
DAMAGED
On the J-O-B. That's where I met him.
---
Get Out of Your Comfort Zone - Before Its Too Late
Think about what you're doing each day and ask yourself - "Is what I'm doing now getting me to where I want to getto?" If the answer is "No" then do something different. Get outof your comfort zone and change your habits.
---
Need Help? Look Within First
After eating a turkey and dressing sandwich for breakfast, I am raring to go! For those of you who wrote and asked where the article was last week, I appreciate the fact that you look for it! I apologize for missing it, and to make up for it I have posted on my website a web log and pictures of the barn raising party we had last week. Look for the link on the front page of www.
---
Why Do Flowers Inspire Me So Much?
I grew up in a very cold climate where winter seemed go on for 6 months and ice, snow and barren trees is what you saw on a daily basis. Plus the bone chilling cold and cloudy skies all made for a long dreary winter.
---
Even Though
As often happens following one of the Best Year Yet programs I do, a message emerges for Monday Morning Coach. Recently I conducted a BYY workshop and what struck me was how often participants (I include myself in this group, since each time I present it, I am also vicariously examining my own life) stop themselves from taking action because of the underlying belief that they don't have "enough," or aren't enough (smart enough, thin enough, ready enough, etc.
---
Overcoming Procrastination
What are the reasons that YOU procrastinate?Are you a perfectionist?Do you procrastinate on projects that you dislike?Do you over schedule yourself?Do you have fear of failure?Or maybe fear of success?Perhaps you dislike or disagree with the person delegating the job?Do you lack clear goals?There are many reasons for procrastination, but only one result. Stress, anxiety, and a great amount of wasted time.
---
Maximizing Your Potential by Definition
Someone once pointed out to me that in many of my presentations focusing on my theme, Maximizing Your Potential, I did not define potential specifically. Allow me to do so now.
---
10 Ways to Reclaim Your Self-Esteem
The way you feel about yourself impacts how and why you do everything in life. If you feel good about who you are, then what you do will be an outside reflection of your innermost thoughts and feelings.
---
Your Most Important Opportunity says a top UK Personal Development Coach
For some people this article will turn out to be one of the most important things they've ever read.I say this because some people are ready to get to grips with life.
---