The Dream I Nearly Gave Up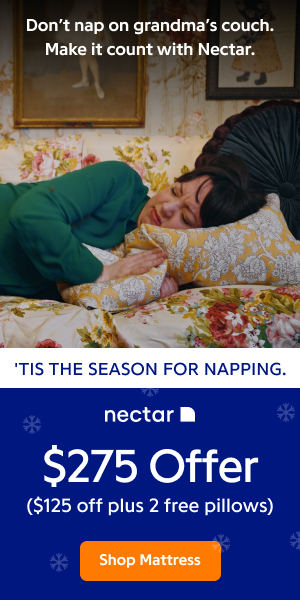 Hello again to you my loyal readers. My very first article which I published sometime last year dealt with the topic of positive thinking and success. Today I am going to talk to you about your dreams and what they mean to your life's purpose. I am going to give you a glimpse into my life and how the before-mentioned topic relates to me.
In the year 2000, I suddenly had this crazy idea that I was going to learn to build websites. The idea just sprang "out of the blue" and I did not know a single thing about what I was getting into. Somehow I got the money to pay for the web design course that I needed to do, and three months later I finished the course and my first website (determination).
During this period of time, I was laughed at and ridiculed by some of my co-workers who thought that my new field of endeavor was a crackpot. I even gave up on myself for a few months just to ease the tension and to avert the criticisms. Eventually, I came around to and decided that I was going to do it and follow things through no matter what (courage).
For period of three years, I marketed my website ( without a computer of my own) from obscurity to the top of the search engines. You may be asking yourself, "how did he do it"? I spent my lunch hour (most of it !!) and any free time that I got to work on it, day after day without any visible signs of progress (persistence).
Then it began. Six months after hours of tedious work, I broke into the top ten for the search term "Mandeville, Jamaica". I was elated by that achievement, because of the obstacles that I had faced and because most of my competitors were the "big boys". A few months later I won an award for the work that I did on my website and to top it all - a number 1 (# 1 ) listing in Google, Yahoo and AOL. This was accomplished by overcoming many obstacles along the way most of which I just ran right over.
This experience taught me a lot about life and how I should follow my dreams through to end. So my friends in whatever you are striving for at this very moment and you are not seeing any results, push on. Because once you do so success WILL come, it's just a matter of time. Keep on hanging in there, my brothers and sisters and I will see you at the bank. Remember, life always goes in favor of the brave and action taker. What action are you taking today to achieve your goals?
To your success and mine,
© 2003 Nicholas Dixon
About The Author
Nicholas Dixon is the Webmaster/CIO for the Oceanroc family of websites.A positive minded individual in his early twenties, Nicholas believes in striving to be the best of one's self in this world. His mission for you his readers, is for you to feel the same way about yourself. You can visit his online store at WWW.Cafeshops.com/Oceanroc
Special Requirements For Reprint: Article may be freely reprinted in your ezine, in your e-book and/or on your web site with the authors resource box included and without any changes.
---
MORE RESOURCES:
RELATED ARTICLES
---
Break And Move Beyond The Length Of The Chains
"Never let fear, procrastination or the longing for approval from others to take possession of your mind, they become self-forged chains." ~ Ty HowardHave you ever experienced a moment in your life where you wondered "What to do next?"Have you ever had a bolt of confidence spring into your being just as you were going to start working towards a new goal, but your comfort zone held you back?Have you ever had the feeling "It's now or never!" but you didn't make your move?If you answered "Yes" to any of the above questions, you at one time wore the self-forged chains.
---
Hold That Elevator!
As Prince, or whatever his name is now put it in one of his songs, "When Life's elevator tries to bring you down go crazy, punch a higher floor!"Well..
---
Tony Robbins - 10 Lessons I Learned From Anthony Robbins
Tony Robbins has been an inspiration for millions. Love him and his philosophy or not, it is undeniable that he has had a positive impact on millions of people.
---
Turn your Dreaming into Doing
The first of January and September, as well as our birthdays seem to be the times in a year when we focus on the gulf between where we are and where we would like to be. By now, many of you have already given up your New Years Resolutions and settled back into the comfortable routine of last year.
---
The Power Of Rules - Petty, Petty, Petty Rules
In 2004 a group of seven spoilt and often aggressive British teenagers were sent to a working ranch in Utah called "Turn-About Ranch" to undergo a regime of strict discipline and hard work.The vast majority of successful Brat Camps are in Utah, a state which takes morality seriously and has strict laws to enforce good behaviour.
---
Procrastination
Allow me to start this with a quote:To think too long about doing a thing often becomes its undoing. ~Eva Young"I'll do it tomorrow".
---
To Boost Your Brain, Move That Body!
If you really want to be at your absolute peak mentally, if you want to have a dynamic and well functioning brain, an essential component of your program must include regular physical exercise. Does that surprise you?You might wonder why physical exercise is important if your main priority is to improve the functioning of your mind.
---
Motivation - The Power of Drive
My experience tells me there are three stages people go through on their way to having the drive necessary to meet their goals:I want to want toI want toI will no matter whatIt's only when you reach the stage of I will no matter what that you access the power of drive in your life.Having said that, I've taken the word DRIVE and created an acronym that provides us with some direction.
---
Ignite The Fire In Your Belly - How To Move From Being A Procrastinator To An Activator!
Are you sick and tired of not getting ahead and just can't get yourself out of a rut? Well, there are certain requirements (accountability, responsibility, commitment to yourself, forgiveness, positive think and speak, synchronicity within and outside) to help facilitate a real change.So, you're thinking - "Oh, these requirements are great.
---
Can One Person Increase Motivation in Another Person?
The answer is yes, of course, right? People motivate other people. After all, what about coaches and inspirational speakers? They are paid to motivate other people to do great things.
---
Get Out of Your Comfort Zone - Before Its Too Late
Think about what you're doing each day and ask yourself - "Is what I'm doing now getting me to where I want to getto?" If the answer is "No" then do something different. Get outof your comfort zone and change your habits.
---
5 Fun & Easy Ways to Get Out of the Rut
I don't know about you, but sometimes I feel less than great. Low, grouchy, fed-up and bored are all words you could use to describe what I'm like on those days.
---
The Most Courageous People in the World
Who are the most courageous people in the world? Armed services? Coastguards? Astronauts? Firepersons? Explorers? Mountaineers? ??Sports? For us, the most courageous people in the world are those who are committed to discovering how they can get the best out of themselves. Individuals, who are committed to learning about and changing, their habits and beliefs in order to fulfil their dreams.
---
Understanding What Motivates People to Take Action
So I wanted to buy a car. It was a tough choice but I decided that my next new car would be a Volvo.
---
Five Mores to Enhance Your Performance
When you think about the most successful, happy, fulfilled people you know, you could probably identify some characteristics these people have in common. If we were sitting together, I'm sure we could build a nice list of these characteristics, attributes, habits and attitudes.
---
Going The Extra Mile
There is one sure way to get what you want in life, but few people actually do it. Put this practice firmly into your day to day business activities and you will have an advantage over the rest of the crowd.
---
Wherever you Go - There you Are
Wherever you go, there you are. This is the title of a fantastic book by Jon Kabat Zinn.
---
Happy New Year
H appiness depends upon your outlook on life.A ttitude is just as important as ability.
---
What Gets Your Ass Out Of Bed?
Beep. Beep.
---
Motivation - How to Design a Life
"Have you ever felt like you've become the worst possible version of yourself?" - Tom Hanks in "You've Got Mail"Have you ever been relaxing at the movies, enjoying a nice lite movie, only to get blown away by a line said in passing?That's what happened recently as my wife and I watched "You've Got Mail" with Tom Hanks and Meg Ryan. The couple are having an ongoing email courtship, exchanging messages in the wee hours of the night, when this question comes out of nowhere: "have you ever felt like you've become the worst possible version of yourself?"And I thought we were just going to the movies.
---