Keeping Your Eyes Wide Open: A Letter to a Grandson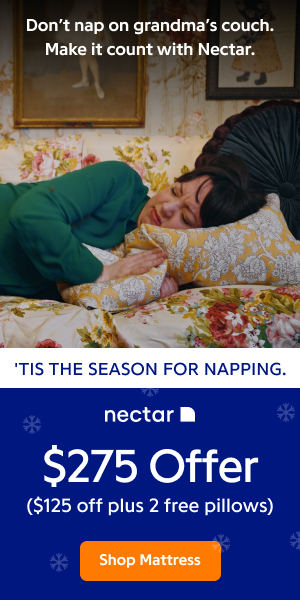 One day, a young man was cleaning out his late grandfather's belongings when he came across a bright red envelope. Written on the front were the words, "To my grandson." Recognizing his grandfather's writing, the boy opened the envelope. A letter inside read:Dear Grandson,
Years ago you came to me for help. You said, "Grandpa, how is it that you've accomplished so much in your life? You're still full of energy, and I'm already tired of struggling. How can I get that same enthusiasm that you've got?"
I didn't know what to say to you then. But knowing my days are numbered, I figure that I owe you an answer. So here is what I believe.
I think a lot of it has to do with how a person looks at things. I call it 'keeping your eyes wide open.'
First, realize that life is filled with surprises, but many are good ones. If you don't keep watching for them, you'll miss half the excitement. Expect to be thrilled once in a while, and you will be.
When you meet up with challenges, welcome them. They'll leave you wiser, stronger, and more capable than you were the day before. When you make a mistake, be grateful for the things it taught you. Resolve to use that lesson to help you reach your goals.
And always follow the rules - even the little ones. When you follow the rules, life works. If you think you ever really get by with breaking the rules, you're only fooling yourself.
It's also important to decide exactly what you want. Then keep your mind focused on it, and be prepared to receive it.
But be ready to end up in some new places too. As you grow with the years, you'll be given bigger shoes to fill. So be ready for endings as well as challenging beginnings.
Sometimes we have to be brave enough to move from the familiar to the unfamiliar. Life isn't just reaching peaks. Part of it is moving from one peak to the next. If you rest too long in between, you might be tempted to quit. Leave the past in the past. Climb the next mountain and enjoy the view.
Dump things that weigh you down emotionally and spiritually. When an old resentment, belief or attitude becomes heavy, lighten your load. Shed those hurtful attitudes that slow you down and drain your energy.
Remember that your choices will create your successes and your failures. So consider all the pathways ahead and decide which ones to follow. Then believe in yourself, get up, and get going.
And be sure to take breaks once in a while. They'll give you a renewed commitment to your dreams and a cheerful, healthy perception of the things that matter the most to you.
Most important of all, never give up on yourself. The person who ends up a winner is the one who resolves to win. Give life everything you've got, and life will give it's best back to you.
Love always,Grandpa
© Copyright by Steve Brunkhorst. Steve is a professional life success coach, motivational author, and the editor of Achieve! 60-Second Nuggets of Inspiration, a popular mini-zine bringing great stories, motivational nuggets, and inspiring thoughts to help you achieve more in your career and personal life. Get the next issue by visiting http://www.AchieveEzine.com
---
MORE RESOURCES:
RELATED ARTICLES
---
Greed and Selfishness: Knowing The Difference And Loving Yourself!
I hear many people discuss how selfishness leads to greed, or that being greedy is part of being selfish. I simply have to say that "greed" and "selfishness" are not the same things.
---
Moving Beyond Your Comfort Zone
Many professionals have attained a high level of competence in their particular fields. They have learned a lot in their careers and they have a good sense of what works and what doesn't.
---
The Power Of The Brain
THE BRAINThe Brain is the instrument of the mind, the body is the servant of the mind. The Brain is the most complex part of the nervous system.
---
Words That Inspire - CHOICE
What CHOICE do you want to make?Dictionary* says:the act of choosing, power of choosing, a person or thing chosen, the best part, care in selecting.What it REALLY means: making a commitment to what matters to you; acting on your priorities and your values; expressing to yourself and to others what you want and need in your life.
---
Questions for the Game of Life
"If you could eliminate one day from your past so that you never had to live through it, what day would you erase?""If you could ask a single question of a dead relative, what would it be and of whom would you ask it?"-----These questions come from a little book I've been reading as a way to begin the New Year. If.
---
Get Started! Do Something!
This is about getting started. Taking that first step.
---
Ask Your Question - Get what You Desire
"Questions get answers, advice, opinions, beliefs, impressions, stories, and more questions. Questions are about life, people, careers, achievements, facts, and faith.
---
Personal Safety: How To Avoid Accidents And Live A Safe, Longer & Happy Life
Have you ever had an accident?Do you value your personal safety and that of your family?Most accidents may not be just accidents.Some accidents may be caused by our personal lifestyle, carelessness, wrong reasoning, faulty decisions, bad habits, wrong actions of conscious and as well as unconscious origin.
---
To Boost Your Brain, Move That Body!
If you really want to be at your absolute peak mentally, if you want to have a dynamic and well functioning brain, an essential component of your program must include regular physical exercise. Does that surprise you?You might wonder why physical exercise is important if your main priority is to improve the functioning of your mind.
---
The Toughest Decision of All: Get Out or Get Going!
Many of us are influenced by the sports ethic: Never give up! When a basketball team is down by 20 with 30 seconds on the clock, the players never stop working. Spectators might be filing out, and the winning team might be deep into the bench, but the game goes on.
---
Hey CyberJunkie, Clean that Booger off Your Nose!
Well..
---
Your Life Just OK? It Doesnt Have To Be That Way! Live the Life You Really Want To Live!
I have some questions for you. Are you ready? How would your rate your life on a scale from one to ten; 10 being fantastic and 1 being the worst it could possibly be? Are you happy with the most important aspects of your life? And note that I didn't say are you content or are you satisfied.
---
Motivation and Change: Creating Your Daily Success Program
I get some of my best ideas for my column from my clients.One idea that really seems to work for one of my clients is having a daily success program.
---
Motivation By A Challenge
Many humans are motivated by the thought of doing something they or others think they cannot do. They don't want to do what they already know they can do.
---
How To Get Motivated When You Have An Off Day
What can you do on days like these? Is there a way to get motivated and stay motivated?There are three simple yet powerful ways to pull yourself out of a slump. And best of all you can start using these strategies today.
---
Is Work Still Necessary?
I have a confession to make - several confessions in fact.I have at times been stupid enough to believe that work is not necessary to make money or achieve success.
---
Have You Ever Not Done Something Because Someone Said You Couldnt?
"Every truly great accomplishment is at first impossible." It's a beautiful spring day that I am writing this and it's at this time of year that I get motivated about what the rest of the year holds.
---
7 Tips For Lasting Motivation And Greater Success
Lasting motivation is possible once you adopt an outlook that allows you to be more successful. Here are seven tips you can use today to overcome procrastination and start achieving much more.
---
Face Your Fears
Yes, that's me up there! Interestingly enough, I used to be deathly afraid of heights. I'm not suggesting para sailing is the best way to overcome a fear of heights but it worked for me.
---
Getting Out of the Zone!
We've probably all heard the famous movie quip, "why don't you wait here while I slip into something a little more comfortable". It's a comment to make most of our ears (particularly male ones!) stand up on end with the anticipation that the film has actually taken a turn for the better.
---