How to Use the Power of Words to Your Benefit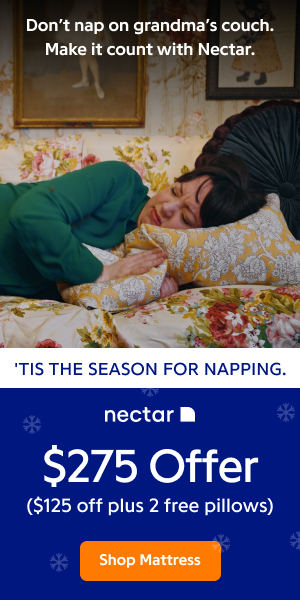 Someone I know maintains that "motivational words are great coming from philosophers, but that's because they're not in the real world." The power of words can be an incredible aid to helping us remain motivated and focused.
Abraham Lincoln certainly was in the "real world". So was Henry Ford. Napoleon Hill, Anthony Robbins, John Kehoe, and so the list goes on.
For most of us, the words we read have little impact on us and our lives, and especially on the setting of our goals. Here I hope to offer another way to look at words, and hopefully give the value of what words can mean with our goals and our lives.
The enormous amount of motivational material available - books, articles, motivational quotes - can (and does) help us to develop a positive attitude. But this does not occur by reading them as a novel or short story, that is, reading it once, and then never returning to the material.
When we use the concept known as spaced repetition, which is the reading of material repeatedly, but with breaks in between, words, and in particular motivational words become a powerful aid. This has an exceptional effect on our subconscious mind (and also works well with learning new material).
How much effort is there in that?
To use an example, consider the following motivational quote: "If you don't like something, change it. If you can't change it, change the way you think about it." Let's consider how these words can help us to develop a positive attitude, and as result make us more content.
"If you don't like something, change it."
Example, are you in a job that absolutely drains you mentally, and emotionally? Have you seriously looked at changing jobs? And here the key word is "seriously". Do we really investigate all our options? Do we consider dropping in salary (in the short term), but have work that stimulates us? Do we make a concerted effort to look for other positions?
Now for the second part. "If you can't change it, change the way you think about it."
Do we have any control over the petrol price? Do we have any control over getting a flat tyre? There is no way in the world we can change these occurrences by moaning about them.
Too often we throw up our hands in frustration, or drop our head in desperation. And what is the value of that? Does it rectify the problem? Absolutely not! So why do we allow outside influences to affect us detrimentally? Accept that which you have no control over, and your attitude will soar proportionately.
In practice, using spaced repetition, committing these words to memory, when the occasion arises, we almost automatically retrieve these words and the whole situation looks entirely different.
This is where the value of words comes into its own. A while ago, while pulling away from a traffic light, I was too slow for the driver behind me. He hooted and showed me to move. My first reaction was to become annoyed, and I was "talking" to him - in no uncertain terms. Then I asked myself what effect does that have on the situation? And realizing this I relaxed I continued on my journey. By the time I reached my destination, I had all but forgotten the incident.
Words can be of real value to us, if we use them correctly. Give it a try, and see the effect it has on your attitude, and on you as a person.
As Rudyard Kipling said: "Words are the most powerful drug used by mankind."
Make it your goal to...
Find a motivational quote and write this down. Give it a read at least twice a day - you'll be surprised at the results.
About the Author
Colin Dunbar's eaziGOAL is a collection of ultimate goal setting tools created especially for working moms and dads. "There is no reason we working moms and dads cannot reach our dream." Full details available at http://www.eaziGOAL.com FREE newsletter.
---
MORE RESOURCES:
RELATED ARTICLES
---
We Are Trying To...
How many times have you heard this in your life? Perhaps you have said it yourself. We are trying to accomplish something here.
---
Three Simple Ways to Stay Focused
While I was trying to find a subject to write about this month that would be of interest to my readers, I did many things with my computer.I stared at a blank computer screen.
---
How to Make the Most of Being Let Go
Being let go; suffering redundancy; experiencing downsizing are all very different ways of saying the same thing. Your employer doesn't want you any more.
---
Motivation From A Great Western - We All Have It Coming
Most self-help gurus warn us against watching too much TV. Spending time with your much maligned TV set does have advantages, however.
---
How Poor Are You!
Do you want to know your poverty graph? You are poor if you:- do not have a firm commitment with yourself to succeed- do no set goals and follow them through- do not put your best efforts at work- do not keep yourself updated on new information and technologies- do not adopt a positive attitude and get rid of negative thinking- are not strong enough to accept the challenges of day-to-day life- are not ready to take any risk due to fear of failure- lack self respect and respect for others- discriminate people on the basis of religion, belief, cast, creed, nationality, etc.- do not appreciate the good work done by others- do not apologize to others for your misdeeds- do not help the people in need- do not thank God for all that you haveThe list goes on and on.
---
Mastering Emotions: Taking Your Life To The Next Level
Hello,How is your day coming along? Better, I am sure, than that particular day the crew of the Apollo 13 had as they were on their way home to planet earth.The return flight of Apollo 13 will forever be one of the most momentous flights ever recorded in history.
---
Motivation To Change, Why Is It So Hard?
We encounter constant changes throughout our life; it could be educational, health, relationships or financial, and of course with oneself. Maintaining or increasing one's sense of self-worth and happiness are strong incentives for these changes.
---
Work, Action, Movement -You Cannot Get Anywhere Without It
"You can't get anywhere in anything without work, action, movement..
---
A Burning Desire
"Mommy, he's doing it again." I yelled as I came running into the kitchen where I knew I would find Mother.
---
Make Fear a Nine Day Wonder - Motivate Yourself with Fun!
Have you heard something referred to as a "nine day wonder"? The phrase refers to something that causes a sensation for a brief period of time and then fades into obscurity. The origin of this phrase is usually tied to the nine-day reign of Lady Jane Grey (1537-1554) as Queen of England.
---
Action vs. Self Delusion
Knowledge fueled by emotion equals action. Action is the ingredient that ensures results.
---
4 Simple Ways To Get Over Your Need For Acceptance... And Get On With Your Life
Imagine what your life would be like if you could just be yourself, without thinking twice about what other people think of you! Here are four quick tips that will help you get over your need for acceptance. Make these four things a part of your daily routine and you'll find that people will judge you less and accept you more!1.
---
How to Make it Big In Spite of Your Challenges
Imagine for a moment it's five years from now and you are still making the same income (or just a little more), living in the same home or apartment. You are in debt.
---
Prime That Pump! Part 3
How healthy is your vision of yourself? How does your mental image of yourself stack up against that of, say, some hero of yours? Let's find out.Take a few seconds and picture yourself in your mind's eye.
---
Getting What You Really Want
Everyone wants something in life, love, money, success, recognition ..
---
How To Deal With Denial
Denial is a coping mechanism commonly used when something happens that we really don't want to see. Doing this is actually quite natural.
---
How To Avoid Being Labelled As Average
When your life is over how will you be graded? Will you get an A or a B or will you get a C Average? Will your time on this earth be rated as average? None of us want to be average. We all want to be successful.
---
Going The Extra Mile
There is one sure way to get what you want in life, but few people actually do it. Put this practice firmly into your day to day business activities and you will have an advantage over the rest of the crowd.
---
How To Become More Patient
"Lord give me patience - and hurry!"Have you ever prayed this prayer? You've had plenty of opportunities to, haven't you? I don't know about you, but I tend to overestimate what I can accomplish in the hours I have, and underestimate the hassles that will accompany those tasks that seemed simple when I took them on. Patience is an essential skill for both organizational leaders and team members.
---
The Road Less Traveled
Can someone please tell me why it is that men who have nothing substantial to offer continually approach me? Do you have anything of benefit to bring to MY table? Do I wear a sign on my forehead that reads: WANTED. UNEMPLOYED MAN WITH NO MOTIVATION, NO GOALS OR ASPIRATIONS.
---